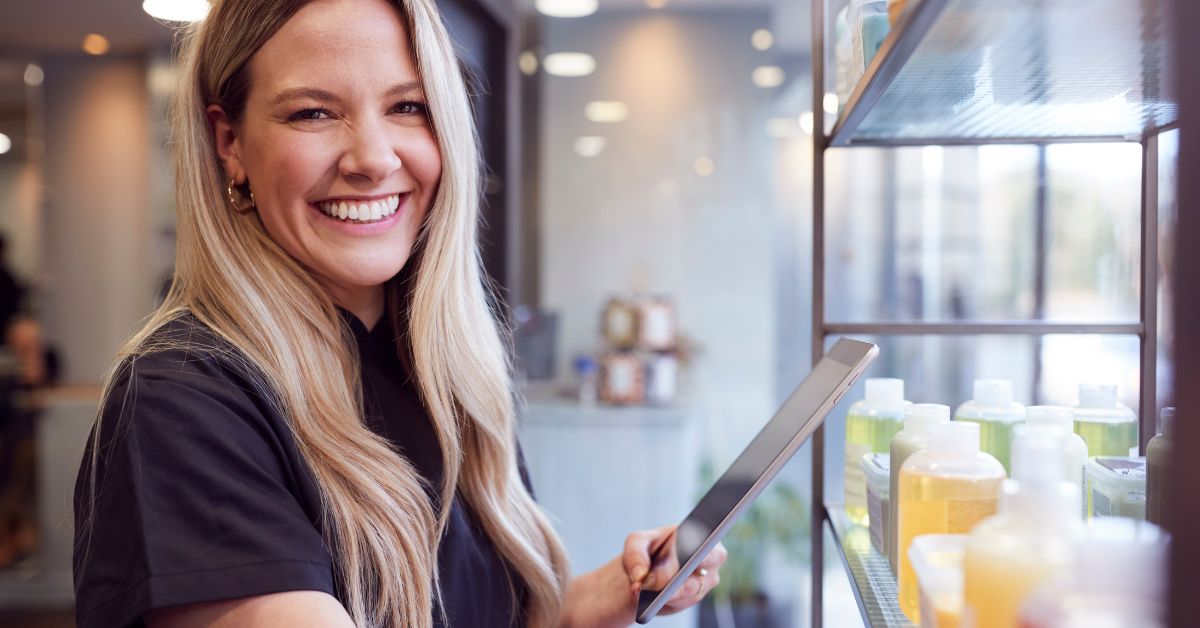 Brought to you by Royal Wolf:
In an ever-evolving retail landscape, pop-up shops have emerged as an innovative, flexible, and cost-effective business model for both fledgling brands and established enterprises.
This approach to retail not only promises an enticing space where scarcity meets exclusivity but also serves as fertile ground for experimentation and customer engagement. The allure of a pop-up shop lies in its temporary nature, a brief stint that creates a sense of urgency, pushing customers to indulge while they can.
All that considered, however, this doesn't mean that much thought shouldn't be placed into your pop-up business. The design can call customers in, where, from being accidental buyers, they may evolve into loyal clients. Through a thoughtfully designed space, brands can narrate a story, offering customers a tangible and immersive snippet of what they stand for.
This article explores some of the best strategies for designing a successful pop-up shop. 
Create A Design Strategy
Crafting a compelling design strategy stands as the cornerstone of success. This pivotal phase intertwines creativity and business acumen, serving as the blueprint to steer your temporary storefront from a mere concept to a tangible space buzzing with energy and engagement. A well-articulated design strategy elevates the aesthetic appeal and enhances the space's functionality, fostering a seamless and delightful customer experience.
Start by understanding your audience. Look into their preferences, behaviors, and expectations to craft a space that appeals to their aesthetic sensibilities and caters to their comfort and convenience. Incorporating elements that resonate with your audience can forge a deeper connection, turning visitors into advocates for your brand.
Your pop-up shop should be a dynamic space that encourages interaction and engagement. Design areas that invite customers to explore, touch, and feel the products, fostering a tactile connection.
Mind The 'Decompression Zone'
In the competitive world of retail, first impressions are vital and often formed within the first few steps into your pop-up shop. This is where the concept of the 'decompression zone' comes into play. This term refers to the initial area visitors encounter upon entering your shop, where they naturally slow down, transition from the outside world, and adjust to the environment you've cultivated within your pop-up store.
Utilizing the decompression zone effectively can be a golden ticket to creating an immediate positive impact on your customers. Here are a few tips and tricks to make the most out of this area:
Subtle Engagements
The decompression zone should gently pull your customers into the heart of your shop. It's advisable to avoid bombarding them with too many products or promotions in this zone. Instead, aim to create a warm, welcoming atmosphere that allows for a smooth transition.
Clear Sightlines
Make sure the decompression zone offers clear sightlines to standout products and displays further inside the shop. This can subconsciously guide customers to venture deeper into the store, where they can fully immerse themselves in what you offer.
Engaging Visuals
Employ engaging visuals that resonate with your brand's story and appeal to your target audience's tastes. High-quality graphics, subtle branding elements, or a thematic color palette can work wonders in setting the right tone.
By minding the 'Decompression Zone,' you not only pave the way for a remarkable first impression but also set the stage for a delightful and successful shopping experience.
Choose The Right Time
One of the most critical facets of ensuring your venture is a roaring success lies in selecting the perfect time. This element can significantly influence the footfall and, consequently, the sales and recognition your pop-up shop gains.
To help you get started, here's a guide to choosing the right time for your pop-up shop:
Seasonality
Consider the seasonal demand for your products. Aligning your pop-up shop with festivals, holidays, or local events can boost your visibility and sales.
Weekdays vs. Weekends
Understand the dynamics of foot traffic in your chosen location. While weekends seem the obvious choice, weekdays offer a steady stream of customers, too, depending on the locality.
Launch Timing
If you're launching a new product, align the opening of your pop-up shop with the product release to create a buzz and attract more customers.
Remember, timing is everything.
Partner With Major Retailers or Department Stores
Collaborating with established retailers or department stores to set up your pop-up shop can provide a solid platform to showcase your brand and products to a broader audience.
Here are some valuable factors to tick as you navigate partnerships with major retailers or department stores:
Aligned Values and Aesthetics
Choose retailers whose brand values and aesthetics align with yours. Such alignments create a cohesive and harmonized shopping experience for customers.
Complementary Product Lines
Opt for partners offering products that complement yours, creating an opportunity for cross-promotion and increasing sales for both parties.
Visibility And Footfall
Ensure your pop-up shop is positioned in a location within the store that enjoys high visibility and foot traffic. Being situated near complementary products can often entice customers to visit your space.
Your pop-up shop can gain significant exposure, credibility, and access to a broader customer base by forming beneficial partnerships with major retailers or department stores. Remember, the key to a successful collaboration is creating a win-win situation where both brands can flourish and grow together.
Final Thoughts
Pop-up shops are, without a doubt, more than just a transient and fleeting trend. These are effective marketing strategies that offer brands a unique opportunity to display their goods and services in a more personal manner.
Building a pop-up shop demands creativity and a keen understanding of market dynamics, consumer preferences, and the finer nuances of visual merchandising. Hopefully, the tips and tricks above have armed you with confidence in crafting a pop-up shop that embodies success, innovation, and consumer delight.