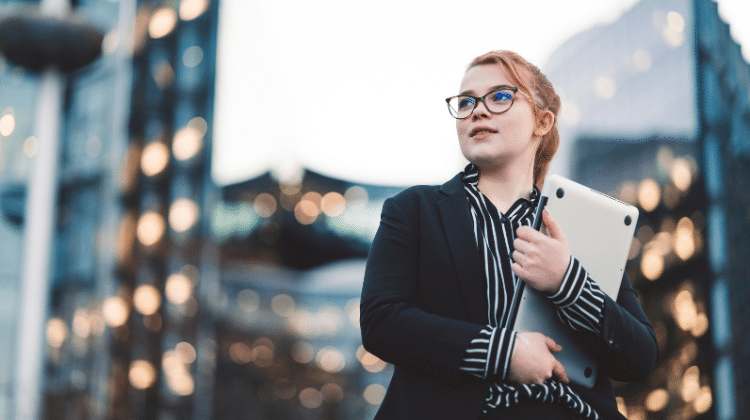 Brought to you by Visa Express:
In Russia, the types of competition you face usually include all kinds of businesses from new types of companies to old-fashioned Soviet bureaucrats.
Without the help of local "relationships," it can be difficult to do business in Russia. For this reason, it's often a good idea to give small gifts when doing business in Russia. A gift that symbolizes your company's taste and importance to the business. It's best to select an item that has the characteristics of your area or displays the company logo.
Patience is very important when dealing with Russians. Negotiations often progress slowly. As the Russian proverb says, don't "rush to answer," but "listen eagerly."
Avoid hard selling techniques and any form of conflict or confrontation. Russians generally do not make immediate decisions at meetings, and usually they conduct certain deliberations in private.
Going to Russia? Get you Russia visa first.
Greetings
When greeting someone, shake hands firmly and maintain direct eye contact. Avoid shaking hands and handing things across thresholds, houses or rooms. When arriving and leaving, it's best to completely cross the threshold before shaking hands with the owner. Always take off your gloves before shaking hands, otherwise it will be considered rude.
Don't call the other person by their first name unless the other person advises you to do so, because it is important to respect authority and etiquette. You can use "Gospodin" (Mr.) or "Gospozha" (Ms.) plus their last name. However, if you know the other person's full name, it will be more appropriate to to use the first name plus the surname derived from the father's name. A surname derived from the father's name is the father's name with "-ich/??" (men) and "-vna/???" (women) at the end, such as Ivan Nikolaevich or Anna Arkad'evna.
In addition, remember there are two ways of addressing people – using the formal form: "you" plus "vy/??", and informally, "ty/??".
The Art of Conversation
Russians appreciate foreigners' interests in the Russian language, so it's a good idea to try to learn Russian or use Russian at least partially when talking to them. Many Russians speak English because the school teaches English. Note that Russians tend not to speak too loudly in public.
It's usually a good topic to talk about changes that are taking place in Russia. Eexpress your opinions freely. Don't just be a listener. Talking about the topics of Russian culture and history will be appreciated by the other person. Russians love children very much, so if you have children, don't hesitate to show pictures of your children.
Avoid topics including complaints about Russia, the Holocaust, authoritarian politics, monarchy, conflicts with ethnic minorities, and comparing Russia with other developing countries.
Business Meetings and Meals
Dress in formal, more conservative office attire. This applies for both men and women.
Russians appreciate punctuality. If you're meeting with Russians, you can't arrive early but must be on time. However, there is no need to expect your Russian partner to attend the meeting on time. This may be just to test your patience.
The act of handing out business cards is very common and important in Russia. The business card should always be in the language of your own country on one side and Russian on the other side.
At Russian dinners, people usually don't take action before the host, such as starting to move the dishes or getting up and leaving the table.
When attending a family dinner, usually bring a small gift, and keep in mind, drinking and toasting at parties are important and common behaviors. It is strongly recommended to go out for a drink after being invited, as this shows that you are interested in strengthening the relationship and enhancing your credibility.
Body Language
Maintain eye contact. Also, do not show the soles of your shoes. This can be considered rude, and they think it's dirty. You shouldn't touch the soles of your shoes either.
Don't do anything while your hands are in your pockets, and when sitting, don't spread your legs or put an ankle on your knee.
Finally, it's an insult to summon someone with your index finger. Instead, bend the four fingers inward at the same time with the palm facing down.
Other Interesting Situations
Here are some interesting facts about Russia that may inspire conversations:
Russia is very large, spanning nine time zones.
Russia is the first country to send a person (Yuri Gagarin) to space.
Moscow is the largest city in Europe.
Russia covers half of the northern hemisphere and owns 12 sea areas.
Red is the most important color in Russian culture and history. In the past, the word "krasnyi" for red in Russian was also used to describe beautiful things. Red was the color of the Soviet flag in the past, and it is still a feature of the flag of the Russian Federation today.
If you decide to use flowers as a gift, make sure that the number of flowers is an odd number (but 13 is unlucky, so don't send 13 flowers). Even-numbered flowers remind people of funerals.
About the Author
Francis Dimaano is a freelance writer and an Info-Tech graduate student. He works in the comfort of his home. When he's not writing, Francis spends time reading books, travel around his country, volunteering, and feeding street children.