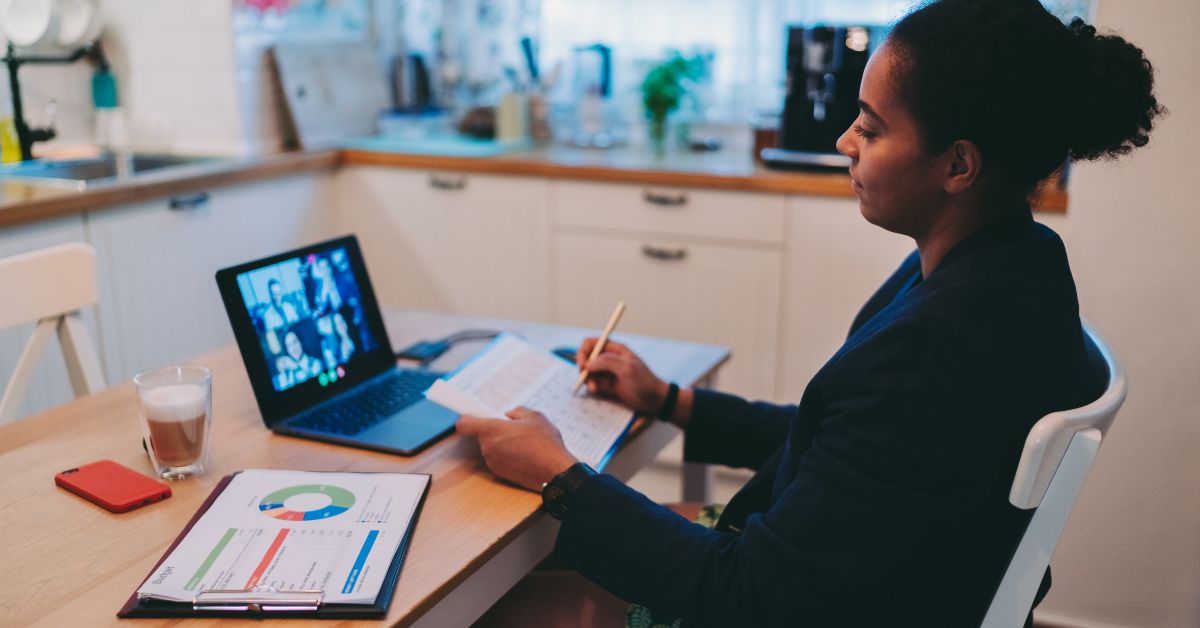 Brought to you by Insightful:
As the modern business landscape continues to evolve, companies are seeking innovative ways to boost their operational efficiencies. Remote work and flexible schedules are becoming increasingly common, propelling the necessity for advanced management tools. A prominent player in this arena is employee tracking software, a ground-breaking innovation that has made significant strides in revolutionizing workforce management.
Its importance is underscored by compelling statistics; according to recent research, the use of employee monitoring software can enhance productivity by as much as 46%. In this transformative era, such a tool is no longer a luxury but a critical component for businesses aiming to remain competitive and drive productivity.
The Concept of Workforce Management
Workforce management, as a concept, is an integrated set of processes that an organization uses to optimize the productivity of its employees. This encompasses scheduling, tracking work hours and tasks, and managing performance. However, the surge in remote work is reshaping workforce management. Traditional methods, developed for in-office settings, face limitations when applied to remote teams, necessitating new strategies for productivity, communication, and work-life balance.
In that context, remote tracking software has emerged as a critical tool. It allows managers to monitor employee computer activities during working hours, task and project progress, and performance levels, regardless of their physical location. It serves as a digital bridge, connecting managers with their remote teams in real time and providing the necessary transparency for effective management.
So in our increasingly remote world, the concept of workforce management is evolving. It now includes remote tracking, a powerful tool that equips businesses to navigate the unique challenges and opportunities presented by remote work, ensuring efficiency and productivity are not compromised.
Traditional vs. Modern Methods of Workforce Management
Traditionally, companies have relied on manual, time-consuming methods for managing their workforce. These methods, ranging from physical time cards to Excel-based timesheets, have been fraught with inaccuracies, leaving room for inefficiencies and miscommunication.
This is where employee tracking software steps in as a transformative solution. This digital tool automates workforce management, enabling supervisors to monitor and track employees' work hours, task completion, productivity levels, and more. The software varies widely, with different solutions offering unique features tailored to specific business needs, from simple time-tracking tools to more complex systems capable of evaluating performance metrics or providing insights into websites visited.
Advantages of Using Employee Tracking Software
The introduction of employee tracking software into a company's workflow offers numerous benefits. First and foremost, it can result in a substantial boost in productivity. Real-time monitoring enables managers to examine time distribution, pinpoint unproductive areas, and initiate modifications to enhance productivity. Task automation relieves managers of administrative responsibilities, giving them the opportunity to concentrate on strategic decisions.
Moreover, these software solutions improve project management and team coordination. Managers can allocate tasks efficiently, monitor progress in real time, and make timely interventions. This enhanced oversight leads to improved project outcomes and overall team productivity.
In terms of data accuracy and transparency, employee tracking software is a game-changer. It provides precise and objective data, eliminating guesswork and bias. This promotes a culture of fairness and transparency in areas such as task allocation, performance reviews, and pay.
Interestingly enough, the software can also foster a better work-life balance for employees. By identifying and eliminating inefficiencies, employees can complete their tasks within regular work hours, avoiding overtime and promoting a healthier work-life integration.
Choosing the Best Employee Monitoring Program
Selecting the appropriate employee monitoring software necessitates the evaluation of several variables, including your business type, team size, particular requirements, and financial resources. Upon identifying suitable software, it's vital to implement it effectively. This involves educating your staff on its usage and ensuring they comprehend how it will benefit their performance and the overall organization.
Addressing Concerns About Employee Tracking Software
Despite its numerous benefits, there are common misconceptions and concerns about employee monitoring software, primarily related to privacy. It's important for businesses to strike a balance between tracking employees' activities for productivity and respecting their privacy. This can be achieved through open communication about the use of the software and ensuring its ethical and legal use.