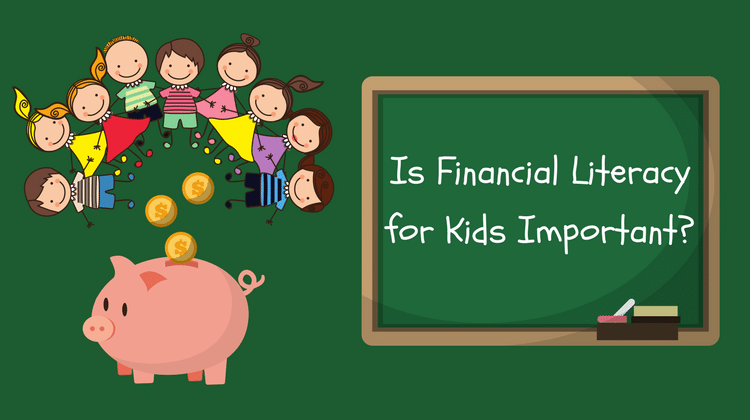 Sponsored by BusyKid:
Financial literacy for children is just as important as for adults. In fact, many say that it's much more important, and it's hard to argue with them. If a child can be educated on the proper way to manage finances for their entire life, this can go a long way to secure the future of the child. Teaching your kids to be financially literate helps them understand how to manage money as they grow. Wise spending becomes a habit, and this is so important for every single person, no matter where you're from.
Learning Through Games
When we're old, we already have many things that we learned and life moments that influenced us. When we're children, we start to learn what life offers. Everything that we learn as children is going to carry with us for our entire lives.
This is also the case when it comes to financial literacy for kids. Some say that kids and finances don't go together since a child might not be capable of learning something so complicated. But this is simply not true. Children can easily learn about money management through games presented by parents, educators, and even online.
Learning The Basics
Although financial education for children is something that can be highly complex, what is important is that a child learns the basics. This includes good practices about money, savings, and even the basics of investing.
While financial education can benefit from a qualified instructor, a lot of material is already available online that covers all the basics. Money management for children is normally the focus because this is what leads towards understanding more difficult concepts. Children learn about the role of a bank and also about online transactions and credit cards.
Learning Through Videos
In the past, it was not as easy to teach financial education since the options that were available in terms of teaching materials were limited. This changed as technology advanced. It's important that you focus on taking advantage of technology with children.
Kids are so much more receptive to new learning mediums. For instance, the use of online videos that help teach financial education to children is highly recommended. Live lessons are also available, given in stages. Introductory levels normally deal with money as a general topic and why it's important to save, while advanced topics teach children what to do in more complex scenarios. There are even lessons that teach parents how to handle financial education for children, helping you when it comes to providing an allowance.
Conclusions
Financial literacy is very important for children as it will prepare them for a bright financial future. All parents have to be sure that children know as much as they should about cash and other related financial topics.