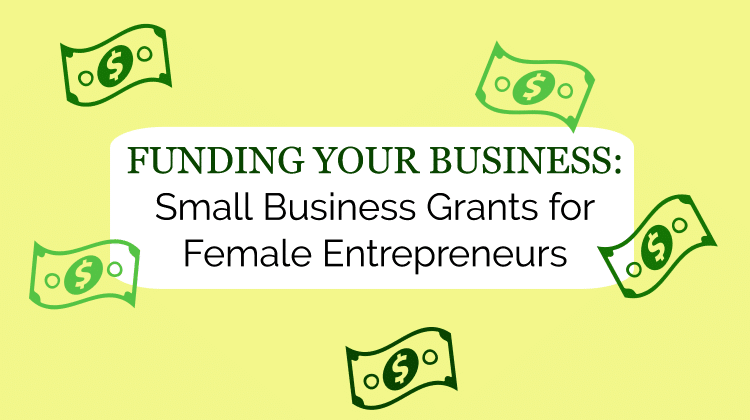 Sponsored by Rocket Lawyer:
Let's say you've started your own company. You've got a name all picked out, you've completed the incorporation process, and now you just need to raise capital to fund your small business. But this is the tough part—especially if you're a woman.
Alarmingly, there are a number of female entrepreneurs that are being turned away by banks for small-business loans. While peer-to-peer lending is helping to bridge the gap, there are other great opportunities for female entrepreneurs to raise capital for their companies: small-business grants.
The competition for small-business grants is fierce, and it takes a lot of time and effort to find them and complete the applications. But if you're up for the challenge, the payoff is worth it. Here are some of our best tips to get those grants:
1. Understand the Different Kinds of Grants
There are two main types of grants: federal grants and private grants. The federal government offers some grants for small-business owners, but they're often designated for very niche purposes like research and development projects in specific rural regions. Even if you do qualify, these grants are highly restricted—they're not meant to cover everyday startup expenses. Still, if you happen to work in one of the fields eligible for a federal grant, it's worth your time to apply.
One federal grant of particular interest to female business owners is the InnovateHER challenge. According to sba.gov, this annual competition starts at the local level and means to support entrepreneurs whose products and services will improve the lives of women and families. If that describes the type of work you're doing, you should strongly consider applying.
Outside of the federal grants program, some private organizations and companies also offer grants especially for women. The competition for these grants is tough, but the funds are generally less restrictive than the federal money. Check out the Eileen Fisher Women-Owned Business Grant Program if you've been in business for at least three years, and The Amber Grant Foundation, which awards $500 to a different women-owned business every month. At the end of each year, one of the 12 grant winners is awarded an additional $2,000. The board is looking for a good story and passion for your business, so if that's you, be sure to get in touch.
2. Find the Right Grant for Your Small Business
All grants and scholarships come with their own caveats, so before you spend hours on the paperwork, make sure you're actually eligible to apply.
If you need help finding a grant, your best bet is to talk to your local Small Business Development Center. Their primary focus is to help small business owners, and they can find out if there are any small business grants for women in your area and help you apply.
3. Stand out from the Crowd
Grants and scholarships are highly coveted by small business owners, so the competition will be strong. Make your application stand out however you can, and ask someone to proofread your application letter to be sure it's error-free. If you don't get the grant, just keep trying. Women are making waves and starting new businesses all the time, and eventually (and hopefully) more grants will be available to female entrepreneurs.
4. Expect a Massive Amount of Paperwork
Applying for a grant means a big stack of paperwork and endless signatures, so make sure to give yourself enough time to complete your application. Be thorough and don't leave anything out. When it gets overwhelming, remember why you started and keep moving forward.