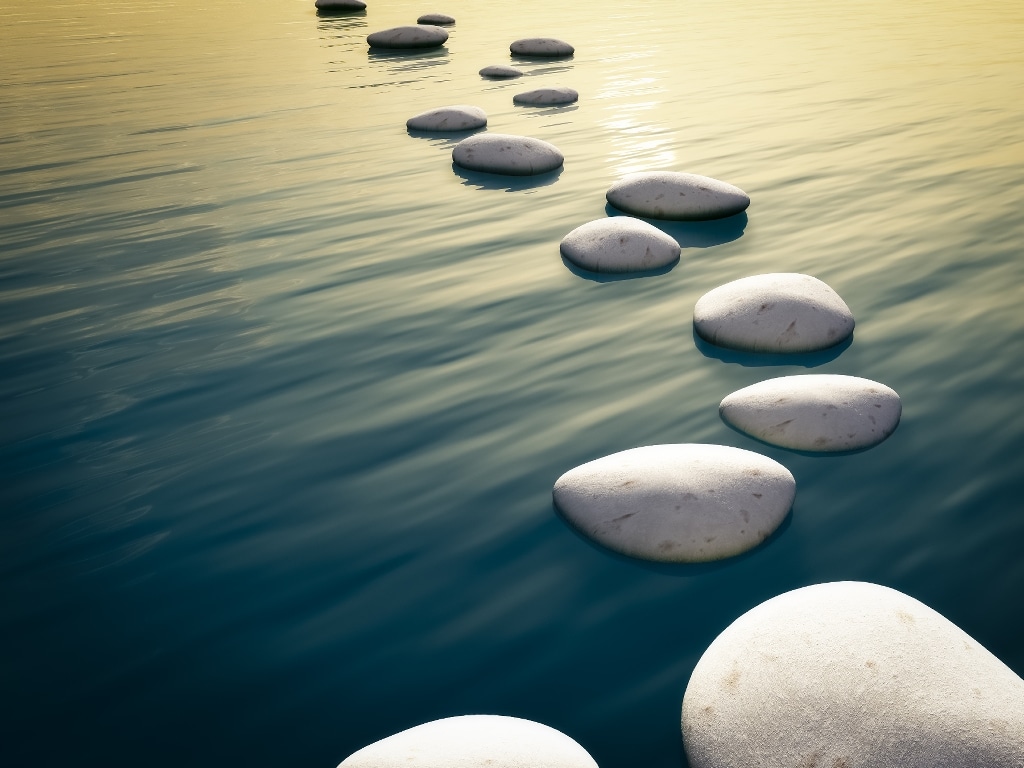 At the beginning of the year, I like to type out my game plan for the year. As time goes on, I can go back to that list and see how I'm doing.
The other day I was thinking about something I wanted to get done. As I was looking through my files, I found my folder with the game plan. I hesitated to open it thinking maybe I hadn't gotten nearly enough done on that list.
Imagine my surprise when out of about 12 items I had done all but two and the year isn't over yet!! Seeing that really changed my attitude. Here I was thinking I didn't get this one item finished and I've gotten more done this year then I could have imagined. The item I'm working on by the way wasn't even on my list.
Keep in mind when I made this list I wasn't easy on myself. There were some goals I figured I couldn't or wouldn't get to, but if I didn't at least make the effort, it would never happen.
I have to admit what's helped me get where I am today is my persistence and perseverance. There are also good habits that I have put into place. Having developed those habits has proven to be invaluable.
Forming Good Habits with Willpower, Discipline, and Commitment
That might have you wondering how you can start getting more done by having good habits. First and foremost it takes willpower, discipline and commitment.
It's been said that it takes at least 21 days of repeating a task before it becomes a habit. Let's say you want to blog at least three times per week. Set a schedule for yourself so that you can write your blog posts in advance. If you leave your writing to the last minute it will never get done.
If you are using WordPress, install the editorial calendar.  You can jot your ideas and then go back later to write the whole article. You might find it helpful to have reminders in your phone, computer, or even on your refrigerator for writing those posts. When inspiration strikes, make sure you have a notepad, your phone, or other way to jot down your ideas immediately before you loose them.
Using Positive Affirmations
Don't get discouraged and allow yourself to think negative thoughts. Your negative feelings will affect your efforts. When it comes to forming good habits, you need to have a positive mindset.   You have to be open to allow yourself to make changes.
Something that might help you is positive affirmations.  An affirmation is a short sentence or two that helps to reinforce positive thoughts.  Find a few that really speak to you. First thing in the morning, read those affirmations. This starts your your day off the right way. Now that you've got that positive energy, use it to accomplish the tasks you have set for the day.
This isn't a quick fix but consider this scenario.  When something goes wrong and you think, "great this is how my day is going to go," doesn't it almost seem like the rest of the day is filled with problems? Now, instead trying saying, "I'm not going to let this one thing affect the rest of my day." Then move on. You'll find the rest of your day will go so much better.
Try it.  I think you'll be surprised.
One habit to get into that works is getting up first thing in the morning and thinking about all the positive things you have going for you.  Anyone can focus on the negatives, but it takes a determined person to strive for success and look on the bright side.
During the day you might need help maintaining that positive attitude.  Why not find some great visuals on your phone.  For instance, you could have some photo quotes that you can read to have that great pick me up.  Have some photos of flowers, scenes etc.  When you find yourself going down the negative path, take out your phone and look at those quotes/photos.
Bad habits can destroy your life, so it's worth taking the time to break them and replace them with new positive ones. Search for affirmations that hold meaning to you and start your day off reading them.
Have you found other helpful ways to break bad habits? Leave your thoughts and comments below.