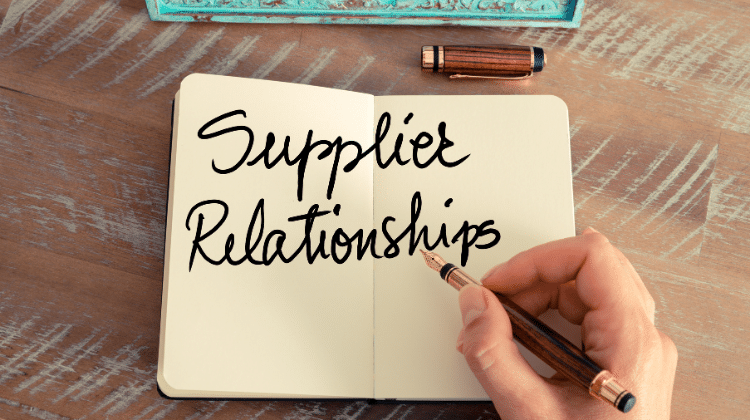 Brought to you by Coupa:
In today's interconnected, interdependent business world, you rely on your suppliers and vendors to help you achieve your goals and drive growth in your industry. Without them, you literally couldn't get the supplies and materials you need to operate your business.
But that doesn't mean you should allow your company to fall into one-sided vendor relationships where the vendor has all the power, or for that matter, where your company has all the power.
You should use supplier relationship management (SRM) strategies and products to nurture a relationship of equals between your company and its vendors and suppliers, so you can all work together to help one another succeed. With successful SRM, you'll operate more efficiently and more cheaply, with less waste, stronger supply chains, and enhanced procurement operations.
Cut Costs and Reduce Waste
The best way to minimize vendor costs is to sustain long-lasting relationships with vendors. This minimizes the inevitable startup costs associated with bringing on a new vendor, by ensuring that you bring on new vendors only when you need to.
Of course, you shouldn't let the threat of spending a little money on vendor onboarding scare you away from contracting with a new vendor if, in fact, such a contract would be in both your and the vendor's best interests.
But striving for good, mutually beneficial, and long-term relationships with each supplier and vendor you bring on will save you money in the long run. You may be able to get better deals from a vendor who relies on your business and has incentive to keep you around, but these kinds of long-term relationships can also reduce or eliminate delays and supply chain issues, drive innovation, and avoid quality problems that could result in lost customers and increased costs.
And once a contract has been hammered out, SRM tools can help you keep track of what has been agreed to, what needs to be delivered, when, and for what price. Your attorneys work hard to negotiate favorable contracts, and an important part of SRM is to keep those contracts active and not let them get moldy in a drawer where their terms can easily be forgotten.
SRM tools, like the one available at https://www.coupa.com/products/supplier-management/, will identify and eliminate the waste that can occur when contract terms aren't honored, which improves service and lowers costs.
Optimize Procurement
Today, procurement isn't just about getting the goods and materials you need at the lowest price. It's about building relationships with the vendors and suppliers who bring those goods and materials, so you can help each other do better business and lower costs.
By working together with suppliers and vendors, you could find, in the sharing of ideas and feedback, solutions to operational problems that have been haunting you, or just plain better ways to do things.
Good relationships with your suppliers can increase your return on those relationships, grow your market share, make your company more responsive to changes in the market (and therefore more resilient), shorten order fulfillment times, and more.
Strengthen Your Supply Chain
If there's one thing the COVID-19 crisis has laid bare, it's the fragility of our supply chains. When the supply chain fails, we all fail.
But when buyers and suppliers work together, you can develop a more intimate understanding of each other's operations and practices. You can strengthen the supply chain by changing your processes to accommodate one another. With a stronger supply chain, you can buy from fewer vendors, further streamlining procurement and cost analytics.
Work More Efficiently
Strengthening your relationship with suppliers and vendors means enhancing your communication, and that means knowing more about what's going on in each other's organizations, and strategizing together to provide better service and meet each other's needs more effectively.
As communication improves and trust grows, issues decrease, and those issues that do arise are more easily solved within existing channels.
Supplier relationship management is a must for any business that hopes to survive in an increasingly interdependent economic environment. Today's businesses increasingly work together for mutual success, at least from the supply side of things. As a result, operations are streamlined, costs are reduced, and everyone benefits.