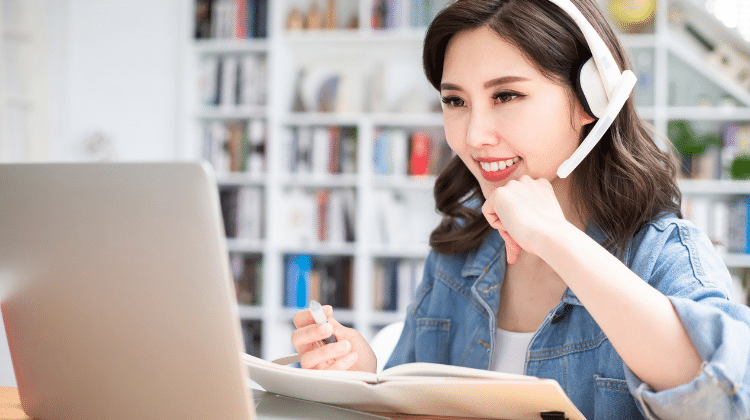 Brought to you by University of the People:
Maybe you're looking to transition into a new role at a current job or want to expand your horizons to jump into an entirely new career field. Perhaps you're planning to attend college for the first time. Either way, the availability and ease of attending a college online is a great way to accomplish any of these goals.
For the first time in history, it's easier and more accessible than ever to attend college by doing so online. The internet is the perfect place to conveniently learn, evolve, and grow in the field of your choice. And you can do it at a non-profit online university. Keep reading to learn what it is and how the degrees they offer can jumpstart your career.
What is a Non-profit University?
Attending college can be a lengthy, costly endeavor. The costs associated with fees, tuition, transportation, lodging, and books tend to add up to very large numbers after a while. At a for-profit university, you will likely pay quite a bit of tuition for your education.
Sure, it'll cover all of those things discussed above, but it also might require you to get a loan or some other form of financial aid. On top of that, the funds go to a company or an investor and typically are more likely to be used in advertising/marketing instead of being pooled right back into the student experience.
A non-profit university, on the other hand, takes any money it receives and pours it right back into the student experience. That's why non-profit universities tend to have better libraries, more robust resources, and better educational standards. One non-profit, University of the People, is an accredited institution that takes this a step further by operating completely tuition-free
Not only does it feature fully online distance learning, it's accessible to anyone. It's also tuition-free. Instead of charging exorbitant amounts of money for an education, UotP only assesses small fees – $120 for undergraduate courses and $240 for graduate courses – once a course is completed.
In total, a degree will end up costing typically less than $2,000 for most students with scholarship options available for those students who may not be able to afford these assessment fees. This in and of itself makes the college an option for essentially anyone in the country.
Computer Science
Technology drives the modern world. Whether you realize it or not, a great deal of what we do and how we interact with our work (and each other) owes a considerable debt to computer science.
At the associate's level, you get a solid foundation of how the industry works and learn how the hardware, software, and code work in harmony with each other to create the systems we have today. At the bachelor's level, you learn all about design, programming, database management, building mobile apps, and programming for the web.
Careers in this field can be lucrative, rewarding, and in high demand. It's also a good way to learn problem-solving skills, dive into various operating systems and programming languages, and gain a solid foundation for creating/improving/maintaining the very technology that powers so much of the modern world.
Business Administration
The business world is constantly evolving and business careers are often in demand. Business administrators do a little bit of everything, including organization, leadership, and communication. As a business school student, you can earn an associate, bachelor's, or master's degree in the specialty of your choice.
Business careers are extremely versatile and can get your foot in the door at many different companies – or allow you to start your own company as an entrepreneur – by providing you with the skills necessary to thrive in a challenging world.
As a business major, you can always choose to specialize in something like marketing or finance. Alternately, you can aim straight for an MBA and get ready to start your career off with a bang!
Education
The world needs teachers to help students learn, grow, and develop the essential skills they need to thrive in a changing world. Getting a master's degree in education can prepare you for navigating the challenging world of education. It can be rewarding and wonderful to know you're making a difference in someone's life through education.
Educators help students develop and learn not only academic material but life skills as well. The best teachers have their students learn how to read, think critically, help each other, and thrive in a changing world. In your role as a teacher you won't just teach either; you'll learn a great deal from your students.
With the sheer variety of specializations you can go into for your education career, it makes sense to go into this field for those who wish to share knowledge with the world.
Health Science
Staying healthy and providing medical support to others is a noble profession. Getting into various health sciences like human biology and epidemiology can lead to long, fulfilling careers helping people in both the public and private sectors. Essential skills for these jobs involve critical thinking, problem solving, leadership, and management.
Working in the field means applying your scientific knowledge and background to everyday, real-world problems that affect the people in your community. There are also plenty of available roles with high growth opportunities in the field.
Careers in health science cover various aspects of working in the industry rather than a singular focus (such as nursing). Health sciences are almost an altruistic calling, as it takes the desire to help others and make the world a better place to really succeed in the field.