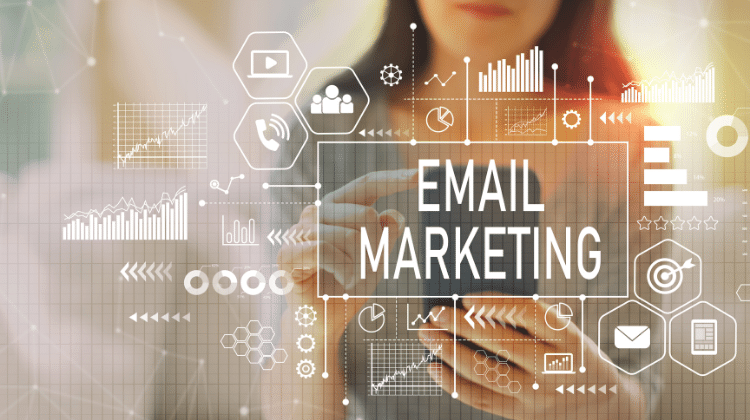 Brought to you by Snov.io:
How you use your marketing budget is important, regardless of business size. However, when talking about smaller businesses, budgets are lower. This means that every single penny counts.
The good news is there are so many marketing options available for small businesses these days. One of them is email marketing. You can so easily verify an email address and then contact it. The bad news is that email marketing is not properly understood and many think it is no longer an effective way to promote a business. This is completely incorrect.
Email marketing is still a very efficient way to help small businesses grow a customer base and even build an industry reputation. Here are some ways in which email marketing helps small businesses. Consider them so that you can understand why it is such a good idea to use newsletters and even cold emailing.
Improved Customer Relationships
Email stands out as one of the best and easiest ways to reach out to current customers. This is very valuable in countless scenarios. For instance, when you organize a new event, when you launch a new product, or when there is news that should be shared, newsletters make it very easy to inform your customers, those that signed up to the newsletter, of course.
Just think about the fact that people use their smartphones several times per day. Receiving an email from you can be very valuable in such a context since the brand keeps being seen by people.
Improved Branding
It is never too early in the evolution of a business to work on branding. People buy from those brands they trust, which is why brand awareness is so important for marketing.
With email marketing, you can develop the brand faster since you have a direct line of communication set up with potential or current customers. You can offer regular updates to showcase the brand's unique style, image, and voice. In time, this creates familiarity and trust.
Create your branding guide and follow it in every single message you send. You should connect with subscribers and cement the unique brand identity they see. At the same time, the exact same brand voice and style should be used in all communication channels, like the company blog or social media.
Increased Authority
Small businesses are naturally seen as authority figures at a regional or local level. This is not enough when you want to grow. It's always important to keep cementing authority in front of customers. This can be done with the use of content.
One thing that many do not realize about email marketing is that the messages sent do not just have to be about sale and coupon information. You create emails so you can drive traffic to landing pages, but messages can also be used to deliver very valuable, unique content. Subscribers who enjoy the content they receive will be more likely to interact with the brand and will see the business as having higher authority in the industry.
A great way to establish a brand as an industry thought leader is to use videos. They can be embedded in email marketing messages. At the same time, they can be added to a YouTube channel so brand visibility is increased even more.
Nowadays, content stands out as a valuable marketing tool. It can be used to build several parts of your overall marketing strategy. Also, when people appreciate the content delivered through a newsletter, there is a higher possibility they will opt in.
Gaining Time with a Limited Budget
It was already mentioned that small businesses have a limited budget. Let's take this further and highlight that another highly limited resource is time. Small businesses have very large budget and time constraints. Simply put, there is never enough time to do everything and there is no money for large investments, like a Super Bowl ad.
In the past, businesses relied on video commercials, audio radio ads, and similar tactics. Nowadays, thanks to the evolution of the internet, there are more options available. Time is gained by the small business simply because there is no need to focus on the development of highly complex content. Money is gained because email marketing is highly affordable.
The great thing about designing an email marketing campaign is that the process is not time-consuming or complicated. You can easily use software and websites to send thousands of emails. Direct email access is gained without having to pay high costs, as with direct mail and TV ads.
In terms of value, email marketing stands out as one of the cost-effective marketing forms available for all businesses. Sending emails is affordable because of the different packages available from providers.
Improved Credibility
People only buy from brands they trust. This is why it's very important to build credibility when running a small business. Unfortunately, this is a huge hurdle. Why would someone buy from your business when the brand name is not recognizable?
Remember that people trust big names mostly because of marketing. They are familiar with names and trust them.
When you use email marketing, it's easier to constantly build credibility. You stay in contact with current customers and let them know what is happening with the business. When people know more about businesses and they keep hearing about them, trust is naturally increased.
Final Thoughts
The most important thing to learn about small businesses using email marketing is that this is one of the easiest and fastest ways to improve trust and credibility in the industry. These two are fundamental for constant growth.
The real problem with email marketing is that it's not properly understood by most small business owners. This is why it's very important to work with marketers that have the experience needed to grow small brands with the use of email marketing.
Alternatively, you could learn about the proper strategies you could use for faster growth. However, this means you have to make a serious time investment, which is not always possible for most small businesses.