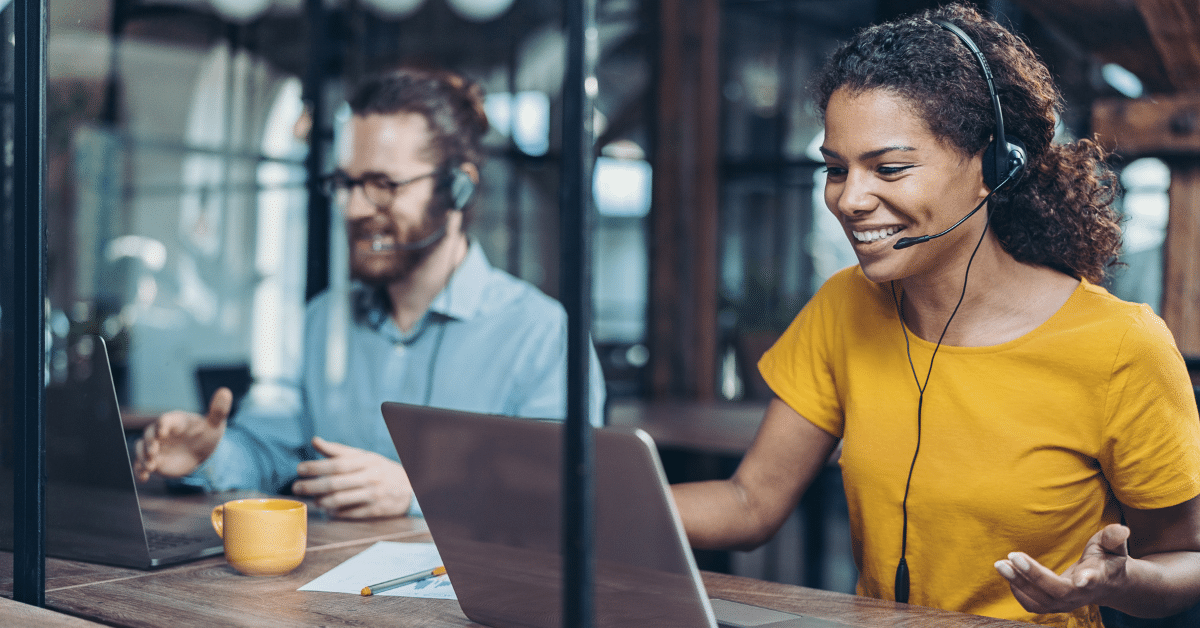 Brought to you by Lightyear:
Businesses must provide an engaging and interactive customer service option to ensure they retain their buyers and offer them a superior customer experience (CX). Nowadays, this means providing numerous ways of communicating with consumers, such as through social media and live chat.
Incorporating CCaaS (contact center as a service) allows businesses to improve customer satisfaction by handling much more complex interactions via email or call. Let's look at how the system betters customer service.
What Is CCaaS?
A CCaaS is a comprehensive cloud-based contact center that stores and manages customer interactions in a centralized network database. The system allows businesses to receive, record, manage, and retrieve customer interactions such as emails, phone calls, and live chats.
These interactions then get stored in an easy-to-search format through portals or reports. In addition, CCaaS solutions automatically transcribe audio calls via voice recognition into text conversations for later review by agents.
Ways CCaaS Improves Business Customer Service
A cloud-based CCaaS allows businesses to improve customer service by handling much more complex interactions while simultaneously offering multiple communication channels. Here are the key benefits of utilizing CCaaS solutions.
Comprehensive and Legitimate Reports
CCaaS solutions offer a complete view of business customer service performance by transforming data into insights and statistics. The system provides comprehensive data analytics, including average wait times and rating distribution, which helps improve the CX.
Cost-Efficient and Scalable Solutions
A CCaaS service gives an enterprise more significant control over the costs associated with customer service due to its pay-as-you-go structure. The structure allows scaling up as needed at a minimal cost of operation.
Moreover, the system will enable businesses to handle social media queries more efficiently via an integrated social media inbox filled with responses from different agents and apps.
Real-Time Integration
A cloud-based CCaaS provides business agents with a comprehensive toolset for managing contact interactions from initial to closure from the channel of your choice. It also allows a company to integrate multiple apps and devices for improved customer satisfaction, such as CRM software.
For example, if a customer emails you, the CCaaS feeding your CRM system can automatically trigger an alert and let the support team prioritize and respond to more urgent situations in real time.
Improved Customer Satisfaction
CCaaS tools provide a more flexible and interactive approach to allowing business owners to build trust with their customers while adapting to the needs of modern consumers.
The software minimizes errors and provides a one-stop strategy for handling customer queries. Communication errors can be disruptive or frustrating for businesses when handled inefficiently or inconsistently.
24/7 Availability
A cloud-based contact center as a service provides a 24/7 individualized approach to customer service by designing the solution based on business needs. The availability means giving customers instant responses whenever they ask for help via email or phone, regardless of the time zone.
Eliminate the Need for Multiple Systems
A CCaaS service centralizes your customer interactions and allows you to use multi-channel communications through an integrated ACD system with different agents handling different channels. This way, businesses can be sure that their customers receive the best possible service.
Automated Communications Channels
CCaaS enables enterprises to automate various communication channels so they no longer become bottlenecks in the customer service process. Some automated communication channels include push notifications, live chat, and email surveillance tools that automatically message your responses to clients.
Wrapping Up
CCaaS is a cost-efficient and scalable solution that optimizes customer service by providing multi-channel communication responses from different agents or apps.
By utilizing CCaaS services and software, businesses can improve customer service, reduce costs, and scale faster. The system's efficiency allows for real-time reporting, making it easy for companies to track their performances and identify areas for improvement.