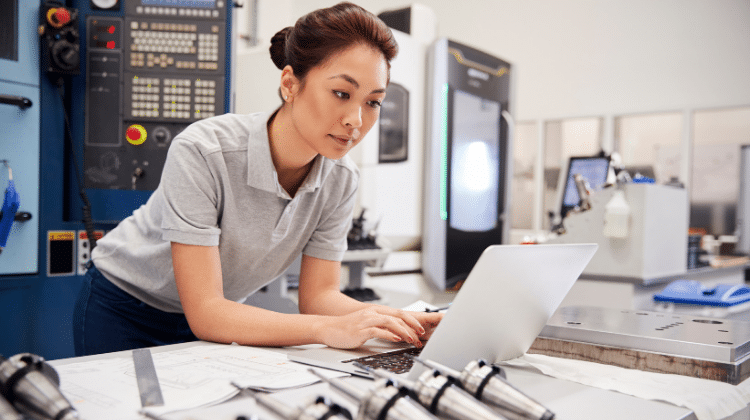 Brought to you by Better Buys:
Running a large corporation or business comes with many challenges. These challenges come in organizing employee workloads and schedules, taking inventory of supplies, tracking assets, and more. With that, there are tons of different business management software solutions available in the market today.
One of the widely used business management software solutions is called CMMS. CMMS or Computerized Maintenance Management System is a helpful tool for businesses that need to consistently monitor their inventories, assets, and preventive maintenance schedules. Read more below to learn more about this software.
What Is A CMMS Software?
CMMS is an application package that maintains an operational computer database of information on an organization's maintenance operations.
Maintenance management systems are designed to improve the organization's ability to manage all aspects of its maintenance and service needs efficiently. This information in the database helps determine the costs involved in each specific activity and determine the quality of service required.
The maintenance manager monitors and controls all aspects of the maintenance process. This process allows the organization to determine areas that require attention and gives it the ability to forecast future needs and manage those areas more efficiently.
Another essential part of a computerized maintenance management system is the inventory database. It maintains an accurate record of all the assets in the organization and the number of them.
The inventory database assets include all types of equipment and devices, such as computers, printers, scanners, vehicles, furniture, and similar items. It also maintains the accounts receivable and inventory accounts.
Read more below to learn more about CMMS Software and how it can improve your business.
How A CMMS Software Help Your Business
A CMMS software helps business owners and their managers become more organized concerning the business's different processes. The software also helps to streamline the work process with a proper system that is easy to follow. With that, here are some of the ways a CMMS software can help a business improve:
1. Get Real-Time Updates on Different Business Processes
One of the practical uses of CMMS software is in the real-time execution of many business processes. CMMS software can create work orders and track all aspects of an item as they change, making it possible to generate action for all employees involved instantly.
This CMMS solution can be advantageous in situations where an asset is in transit, on lockdown, awaiting quality inspection, or is on hold pending authorization or repair authorization.
When implemented correctly, a CMMS system can reduce the turnaround time for product deliveries and create work orders in a fraction of the time it would otherwise take.
2. Proper Scheduling of Preventive Maintenance Activities
Using CMMS software for preventive maintenance and inventory management, your organization will identify problems and assets better and quickly act to address them before they cause problems for your production.
The use of CMMS reduces the number of preventive maintenances calls on your production staff since it identifies problems in their initial stages rather than waiting until an issue arises after it has been placed.
Implementing CMMS will also free up your product team's time and resources by reducing the number of tickets that must be escalated to your maintenance team.
3. Helps with Monitoring and Organizing Inventories, Supplies, and Assets
A third benefit of using a CMMS is that it can help improve warehousing operations by eliminating common errors such as duplicate inventory and warranty information.
Replacing paper documents with electronic ones can free up shelf space in your warehouse and allow you to process more orders at once. You can also avoid missing deadlines by speeding up the process of clearing out old stock and incorporating new stock into your workflow.
4. Reduces Operational Costs
A CMMS software reminds technicians and managers of the regular intervals of preventive maintenance activities that need to be carried out. By doing so, technicians can capture smaller fixes, which can cause significant breakdowns when left unnoticed. Aside from that, technicians can also check the safety features of the machinery. When the safety features are malfunctioning, it can lead to accidents and even death.
With proper maintenance and checkup of the machinery, a business or company can reduce overall operating costs. They won't need to purchase new machines or equipment, and they won't have to pay settlements when someone gets in an accident at work due to negligence in proper equipment maintenance.
Aside from that, proper equipment maintenance will increase the lifeline of the assets. Businesses wouldn't need to purchase new machinery frequently because it was damaged or unsafe to use.
Summary
Building a business system improves your business in many ways. Computerized CMMSs are valuable for managing on-site maintenance operations as well as on-premise manufacturing operations.
They enable maintenance managers to efficiently manage multiple types of machines, reduce costs, and improve customer service. It also enhances machine operation and quality by enhancing machine diagnostics, locating faulty or worn out parts, and collecting data for machine inventory and repair history.
Aside from proper organization of assets and management of preventive maintenance schedules, CMMS software helps reduce the business's operating costs. When preventive maintenance works are done periodically, it increases the machine's life and prevents accidents from happening.