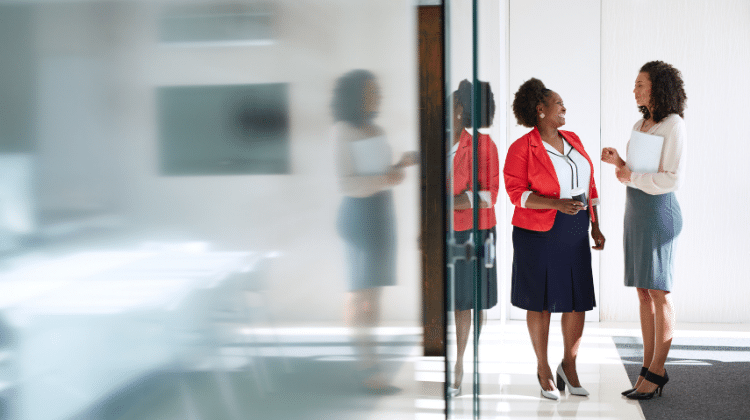 Brought to you by WeMa:
Personal issues used to be something you were expected to leave at the door of the office and deal with outside of working hours. However, the recent encouragement for an improved work/life balance is slowly putting an end to this, and an increasing number of businesses are implementing health and wellness programs to better support their staff.
There are more benefits to implementing such support programs than simply ticking a box for staff, because these services can directly impact the productivity and motivation of a workforce.
What Is a Support Program?
There are many different policies that can be put in place to support health and wellbeing in the workplace from mental health support and fitness and dietary guidance to preventing absenteeism and tackling presenteeism.
They provide a point of contact for staff facing personal issues and offer a safety net with access to support facilities when faced with struggles such as being an informal carer or dealing with imposter syndrome. Simply put, a support program is there to support staff so they can fulfill their responsibilities to the best of their abilities.
How Does This Promote Productivity?
Productivity and motivation are closely linked, and the more motivated a staff member is, the more productive they're likely to be each day.
Motivation can be fleeting but is encouraged when staff know their workplace cares about them and their personal lives and has allowances in place to accommodate big life changes and personal issues. Happy staff feel more confident in their abilities and are more likely to complete every task with the maximum amount of effort.
On the other hand, your staff members who feel unappreciated will reflect this in their work output and are unlikely to maintain a high quality of work or strive to meet deadlines. Left unchecked, staff members who feel this way are more likely to look for work elsewhere leading to a high staff turnover and potentially negative word-of-mouth about your business.
How Else Do Support Programs Benefit Businesses?
In the UK, mental health problems cost an estimated £42 billion to businesses through lost hours, lower work output, and reduced quality of work. This is an approximately 16% increase from 2016 and a growing problem across all types of industry.
However, businesses that are taking the time to invest in their personnel and their wellbeing have found that, on average, for every £1 invested in supporting good mental health, they saw a return of £5 in reduced staff absences, a better quality of work, and reduced staff turnover.
Poor mental health support leads to increased cases of presenteeism – staff arriving to do their job while feeling unmotivated or mentally distracted. This is often the biggest contributor to lost revenue as staff are present but not productive, and it can be some days or even weeks before the reduced work output is noticed.
Early intervention is key, and the sooner you invest in health and wellbeing programs for your business, the less likely you are to experience issues with unhappy staff members who feel unnoticed or unappreciated.
In Support of Support
Your staff members are the lifeblood of your business. Full-time workers spend at least 40 hours in the workplace, not factoring the time spent commuting or extra time put in to fulfill time-sensitive projects.
Therefore, it makes sense to ensure job satisfaction is high, and your customers will also notice it. Happiness and satisfaction with life are positively contagious, and staff members who feel successful in their roles will soon naturally encourage others to feel the same.
Even if staff members never have to utilize support programs, knowing they're in place can provide assurance and peace-of-mind that whatever challenges life throws their way, the systems are in place to get through it with their emotional and mental health intact. Don't put off something today that will benefit your business greatly tomorrow and into the future.