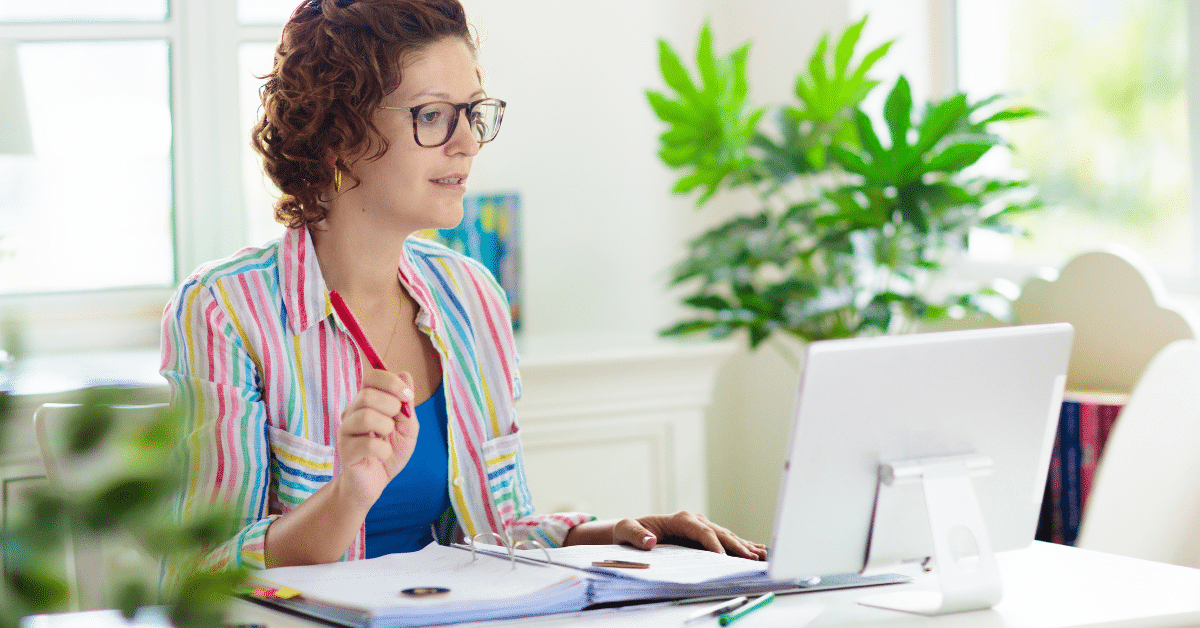 Brought to you by Wonderschool:
Software management lets businesses of all types automate their systems to give employees more time to do creative work. In the childcare industry, employees need time to work with children and interact with their parents. Preschool software applications take care of tedious business needs, giving employees time to provide exceptional care.
Preschool management software offers additional benefits for childcare providers. Overall, the software applications allow management to work with people and keep the day-to-day tasks running smoothly. Childcare management systems help stakeholders find time to grow their businesses, not just manage them.
Automating Office Tasks
Childcare providers have several office tasks that need daily, monthly, and annual updates. With childcare software, the applications can automate these processes, ensuring they are completed on time and without late fees.
Removing the need for pen and paper tasks, childcare providers reduce their overhead costs. They no longer have to pay someone to take care of the integrated systems. The automated software streamlines processes to reduce errors and improve efficiency making parents and teachers happier.
More Time for the Kids
While states require specific children-to-teacher ratios, preschool teachers benefit from having additional help in their classrooms. When the office staff isn't bogged down by tedious tasks, they can spend more time with the children. The young children benefit from additional adults in the room, and teachers can give enrolled children more one-on-one time.
Accurate Tracking for Attendance, Billing, and Payments
Preschool business owners benefit from the accuracy and efficiency of daycare software. These programs track which children are in the center each day, when they arrived, and how long they stayed. The software can analyze trends that give providers information about allocating hours in the busiest rooms during the busiest times.
The information helps employers understand which rooms need more employees, and when it's time to hire more staff. The software can be automated to make parent phone calls if they're late for pickup. It can also adjust the schedule when more employees are needed.
Daycare centers rely on timely parent payments, and software can alert parents when they're overdue. Some systems do automatic billing, ensuring that preschools can pay their bills. The systems also help daycare centers that want to make automatic payments for utilities, food service, and more.
With automatic billing and software systems, parents no longer have to write checks or carry large sums of cash. Child care providers don't have to worry about carrying cash and checks to the bank, as software systems can use ACH or credit card processing.
The software applications offer exceptional cybersecurity to protect parents' financial data and children's vital information.
More Time To Build Relationships
Preschools and child care centers are businesses, but they earn their reputations by building relationships with children and their families. Parents trust child care centers with their babies, toddlers, and young children, so daycare providers need time to connect with parents and interact with children.
Child care software gives daycare providers time to send real-time messages to parents about their children's activities and accomplishments throughout the day.
Daycare providers no longer have to worry about making phone calls, because the software communication applications are so efficient and easy to use. Some software systems offer live camera views for parents to check in on their children throughout the day.
Parents can use the platforms from their homes or offices to learn about menus, events, and new employees. Child care centers can post registration forms on their platforms so potential parents can enroll their children in an efficient and stress-free way.
Conclusion
There are a plethora of ways software management can improve day-to-day operations for busy preschool owners. Those outlined above are just a few of them. Consider automation when looking for ways to streamline a preschool's performance.