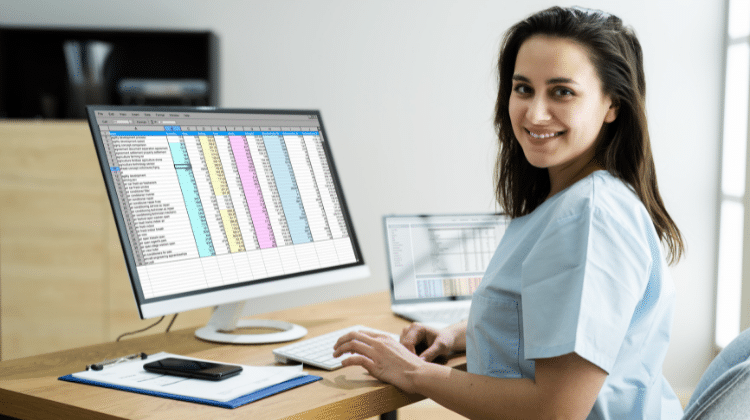 Brought to you by Ultimate Medical Academy:
Whatever you decide to do with your life requires a journey, a preparation of sorts, and the same most definitely applies to those who want to pursue a career in medical billing and coding. This type of profession requires some effort and time, but thankfully, it can be accomplished in a few steps, each of which either helps you prepare for the job as a specialist in the field or helps you actually become one.
Without further ado, check out the steps below to learn what it takes to become a medical billing and coding specialist!
Get Educated
Every job requires an education or training of sorts. For some, of course, the training simply comes as an "on the job" experience, and you start to learn the ropes right then and there on your first shift in a new career.
However, in the medical field, many jobs require education and training beforehand. In the case of medical billing and coding, there are a few steps you can take, which all lead up to proving you have the knowledge. But before you prove it, you have to get it.
Diploma or Degree Programs
The best possible way to prioritize your career education in your chosen field is to start with a program that includes medical billing and coding online classes. These are especially helpful in comprehensive, fully fleshed out programs like those that earn you a degree or a diploma in the industry without even having to leave your home. Taking on a new career or even a full-fledged education on such a career might seem daunting — but it doesn't have to be.
Crash Courses and Short Study Courses
There are other classes you can take to begin learning what's necessary in medical billing and coding. This is especially true with large online resource pools like that of AAPC, where they offer individual courses on specific types of medical coding and even crash-course certification fast track programs that can prepare you for the big tests that make you an official medical coding and billing specialist.
However, be warned: since these are not degrees, they are not always comprehensive. For example, the CPC or the CPB training programs (Certified Professional Coder and Certified Professional Biller, respectively), each one is mutually exclusive and specific to one profession, while some degree programs can prepare you for both positions.
Get Certified
What you do to get an education in the field is up to you. However, once you've been educated or re-educated on the necessary knowledge, you'll have to take a test to prove it. That's where your certification comes in. In order to get a good job in the career, this certification should be a strong consideration.
Technically, it's not required for certain entry-level positions, but to certify not only proves you understand the material, but it can also stand in lieu of a degree or diploma. After all, you can rarely get your foot in the door for a professional career with anyone without some indication that you've put in the work.
With that in mind, look at the following major certifications used to indicate your progress and success in the knowledge areas of the industry.
CPC Exam
There are very few places in the medical world where coding isn't used or necessary. This knowledge has to do with vast pools of resources that are referenced using codes that are learned and applied with guidelines that are crucial.
One of the reasons they are so crucial is because the actual profession of coding helps to determine situations and solutions with quick, accurate specificity. This skill is absolutely necessary for saving lives, so it's also a great one to certify yourself for by AAPC's exam when possible.
CPB Exam
Professionals in the healthcare industry need to have some sort of way to prove their knowledge and to remain trained in the most up-to-date procedures and guidelines. This is actually imperative for many reasons, including sensitivity of information.
Medical billing is one such field in the industry that needs to control and protect sensitive info so it's one of those that should be certified. That's why AAPC's exam for Certified Professional Biller testing, otherwise known as the CPB, is such an important and powerful qualification to earn when trying to get the job.
Get The Job
Of course, the last step of the journey is to actually acquire the job to start your career as a medical billing and coding specialist. One thing to keep in mind is that you need to update your resume for such a position. Remember those education courses or the certifications you took? Now is the perfect time to mention them.
Then, of course, you utilize the same knowledge in your interviews — which means you must study ahead of time. But by taking classes, certifications, and even real-world knowledge you've gleaned from other sources, you'll be able to prove you have what it takes to get the career you want in the medical world.