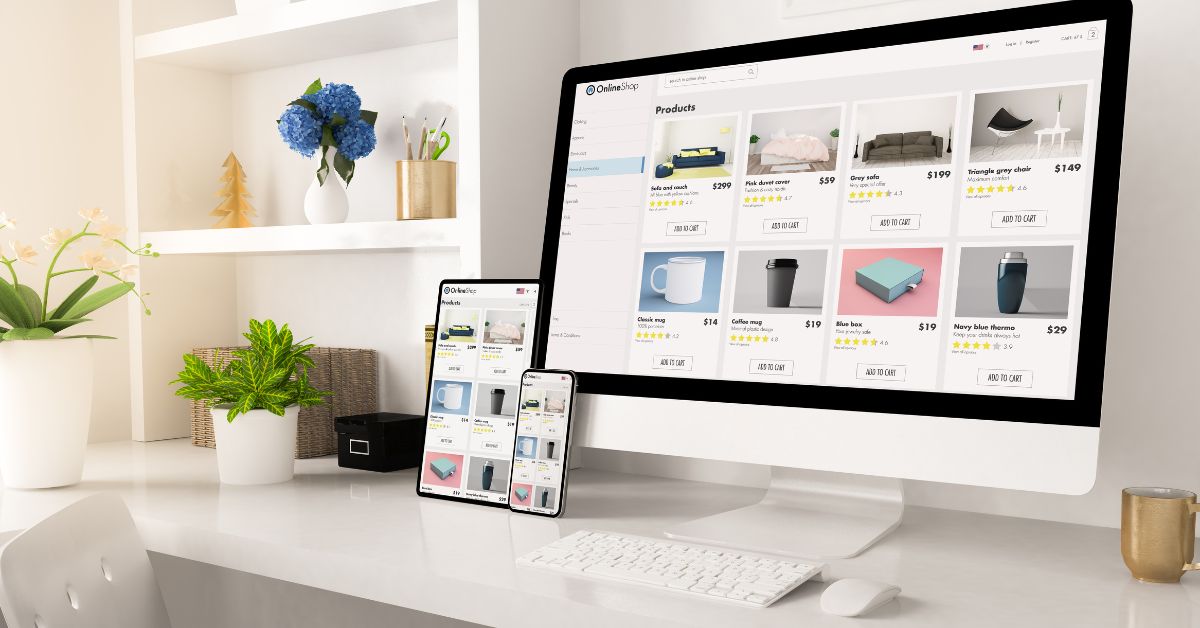 Brought to you by Digital Silk:
Your search for functional and fun e-commerce platforms can start with Magento. It is, after all, one of the most popular e-commerce platforms in the world, powering over 250,000 online stores already.
Why is it so popular? Because it has powerful features and flexible customization options. It's no wonder businesses worldwide choose Magento for their online stores.
However, to make the most of your Magento store, you need to customize it according to your needs and business goals. Let's explore six ways to customize your Magento store and boost sales in the process.
But First, What Is Magento?
In case you've never heard of it, Magento is an open-source e-commerce platform using PHP. Its developer, Varien Inc., released it in 2008, and Adobe bought it in 2018.
It's become a brand trusted by recognizable names like Ford, Coca-Cola, and Samsung, proving it's a very flexible and reliable platform. And it already has over 6,000 certified developers, plus hundreds of thousands of active members in the Magento community.
By extension, that means that Magento development services can be a solution that helps you reach your goals, whether you're opening your first online store or looking for a way to improve your business.
1. Customize Your Theme
One of the easiest ways to adapt your Magento store is to choose a theme that aligns with your brand and business objectives.
A well-designed theme can make a big difference in the user experience and the overall perception of your brand. You can customize the theme to match your brand colors, fonts, and layout.
A well-chosen theme can help you connect with visitors and make converting them into customers easier. You can build trust and loyalty with your customers, thus increasing revenue.
Focus on user experience, brand identity, and highlighting your unique selling points. Aligning your website theme with your brand identity allows you to create a unique shopping experience that can make you stand out in a crowded market.
Bombas, a sock and apparel company, is an excellent example of how a customized theme allows a business to increase sales. It has a clean, minimalistic theme with a bold, fun color scheme reflecting the company's values. This consistency in branding helps to build trust and loyalty with their customers.
2. Personalize Your Product Recommendations
Personalization is an effective way to increase sales and customer loyalty. Magento offers a range of personalization features, such as product recommendations based on customer behavior and purchase history. You can also customize the product recommendations based on your business goals, such as promoting high-margin products or clearing inventory.
Leverage customer data, such as browsing history, purchase history, and preferences, to create targeted and relevant product recommendations that increase customers' likelihood of purchasing.
You can personalize your Magento store by using a recommendation engine that analyzes customer behavior and makes specific recommendations based on those behaviors, and then, segment your customers based on demographics, purchase history, or behavior, for instance, to create more targeted and relevant recommendations for them.
Amazon's product recommendation engine is one of the most sophisticated in the world. It analyzes customer behavior and purchase history to make personalized recommendations that are relevant and useful to each customer. Use it as inspiration to find an appropriate Magento store solution.
3. Implement a Loyalty Program
Your Magento store can benefit from implementing a loyalty program. It is a great way to encourage repeat business and increase customer lifetime value.
Use several extensions that allow you to implement and customize a program to offer rewards such as discounts, free shipping, or exclusive access to new products.
Reward customers for repeat purchases and incentivize them to return to your store again and buy more! Focus on developing a clear program structure with points and reward types.
Ensure you're promoting it as much as possible on popular channels to get the most out of your efforts. Track and analyze your results over time to make better data-driven decisions and optimize your loyalty program.
Take Sephora's Beauty Insider program. The program has been very successful in building customer loyalty and increasing sales. It offers customers points for every dollar they spend, which they can redeem for complimentary products or exclusive experiences.
4. Streamline the Checkout Process
The checkout process is a critical stage in the customer journey, and any friction or confusion can lead to cart abandonment.
With Magento, you get several customization options to streamline the checkout process, such as a one-page checkout, guest checkout, and integration with popular payment gateways like PayPal.
Offer shipping information upfront to streamline the ordering process and reduce surprise and confusion for your customers.
Develop a one-page checkout to facilitate ordering and reduce any friction the customer may encounter. You'll get higher conversion rates and fewer abandoned carts.
The clothing retailer ASOS checkout process is fast and easy, with clear steps and minimal distractions. This simplicity helps to reduce cart abandonment and improve the overall user experience, leading to many happy customers.
5. Optimize for Mobile Devices
Mobile commerce is growing rapidly, and optimizing your store for mobile devices is essential for reaching a wider audience and increasing sales. After all, there are more than 6.5 billion smartphone users in the world now.
Ensure that as many people as possible can shop from a mobile-friendly e-commerce platform.
Magento offers responsive themes and customization options that allow you to optimize your store for mobile devices. When developing your store, consider your responsive design and navigation process, optimize your images and media, and simplify your forms.
For example, Nike optimized its store for touch screens, using large buttons and clear calls-to-action. The store also offers a seamless checkout process, with the option to pay using popular mobile payment methods such as Apple Pay and Google Pay.
6. Offer Personalized Promotions
Personalized promotions are a great way to incentivize customers to make a purchase. Tailor promotion to each customer's interests and behaviors, creating a more engaging and personalized shopping experience that drives more conversions.
Use Magento extensions to create personalized promotions based on customer behavior, such as abandoned cart reminders, product recommendations, and loyalty rewards. Audience segmentation, behavioral triggers, dynamic pricing, and exclusive offers are a few techniques you can use on your Magento store.
An example is the grocery delivery service Instacart, which offers personalized promotions based on a customer's purchase history and browsing behavior. These promotions are delivered via email and the mobile app and are tailored to each customer's preferences.
Conclusion
Customizing your Magento store can be a powerful way to boost sales and improve the overall user experience. By implementing these six customization strategies, you can optimize your store for your specific business objectives and reach a wider audience of potential customers.
Save time and start optimizing your Magento website; offer users an engaging shopping experience and get more conversions and revenue in the process.