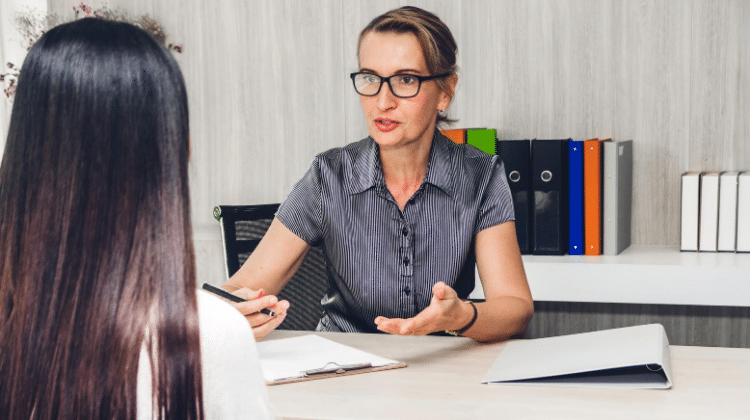 Brought to you by Vault:
Misconduct is usually defined as when an employee behaves unacceptably according to company policies which goes against the agreement between the employee and the employer. Employee misconduct can be challenging to handle. It can also be a major liability.
Everyone wants a harmonious workplace where there is no misconduct, but this isn't always the case. There are several ways to deal with this, including using a platform to report and resolve workplace misconduct. Below is a guide to efficiently tackle misconduct of any kind and promote a healthy atmosphere for employees.
Create the Right Policies
If you do not have the right policies to define and avoid unacceptable behaviors, there will be little to no basis for punishing misconduct. These policies should state the consequences of taking part in any of the behaviors that are considered to be misconduct.
Such policies should ban harassment of any kind as well as any conduct that might be considered offensive. Make it clear that when policies are broken, there will be disciplinary measures. Also, ensure employees understand they should report any offense regardless of who perpetrated the offense.
Gather the Facts
When there is misconduct in the workplace, it's always important that you gather important facts related to the incident. This will help the disciplinary team make the right decisions concerning the case and avoid issues in the future.
When you're talking to employees about the incident, it's advised that you make sure there are at least two people in the room to ensure you have a witness.
Don't Make Decisions Alone
When you're looking to discipline or terminate an employee involved in a misconduct case, don't make the decisions alone.
Make sure you involve the human resources department or other management members in your company who should do a review to make sure the disciplinary measures fit the misconduct. This will ensure the employee in question doesn't come up with a claim of discrimination later.
Check out the Employee's History
Check the record of the employee involved to see if there are past misconduct reports attached to his/her records. Balance the offense against the record, and you'll come up with a disciplinary measure that will be impartial.
It wouldn't seem fair to severely punish an employee the first time they commit misconduct (depending on the offense, of course), but it would seem much fairer when you harshly discipline or terminate an employee who has a track record of breaking policies in the workplace.
Don't Dawdle
If you waste time dealing with misconduct reports, your motives and decisions might be questioned in the end. Therefore, it's crucial that you deal with misconduct as soon as you can.
Be consistent with your actions, and people won't question your motives. A severe disciplinary measure is easily weakened when an employer takes forever to respond.
Don't Forget Your Aims
The aim of disciplining an employee is to rectify the problem and also change the behavior that led to the misconduct. Keep your primary objective in mind — to ensure a healthy workplace — not to punish the employee. This will help you stay on track while you define the right disciplinary measures.
Document It All
You should ensure you document all the processes and decisions made. Every record relating to the misconduct should also be maintained, no matter what.
This will come in handy whenever you're questioned about decisions made. Ensure you keep transcripts of interviews, evidence gathered, and every other document or piece of data that backs up your disciplinary decision.
Create Support
Make sure there is training in place for employees to take part in. There should also be support systems that employees can easily access. A platform to report and resolve workplace misconduct is a trusted and safe implementation. Supervisors should also be identified so they have the right skills to follow through on reported issues.