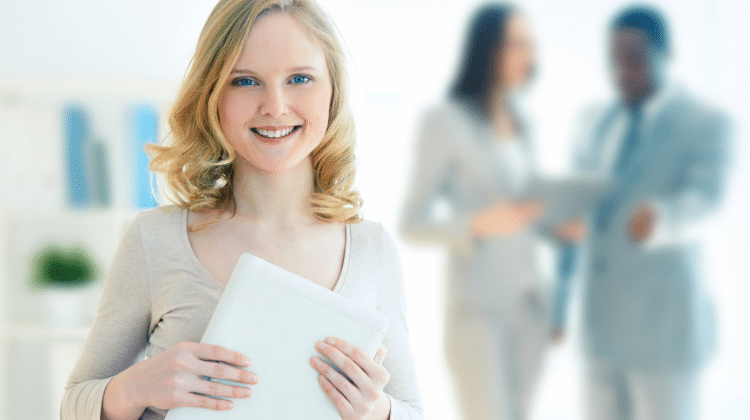 Brought to you by EssayService:
Finding a job after college can be challenging when you don't have much experience under your belt. However, there are many ways you can get the hands-on experience employers are looking for even while you're still in college.
But, first, why is it necessary to gain experience while you're still in school?
Experience is everything for employers. They're looking to hire someone who can hit the ground running on day one and start producing results without any hand-holding or guidance necessary. You need to show them that you have what it takes to make something happen, and the only way you can do this often is if you've done it before (while still in college).
So here are some opportunities you can take advantage of to gain experience while you're still in college.
Work as a Part-Time Writer
Essay writing service online companies are continually looking for prolific writers to handle their writing orders. This presents an excellent avenue to sharpen your writing skills, which are paramount to your academic success. Journals and publications are also constantly searching for writing talent, so you can try applying to those as well.
Part-time jobs like these offer flexibility, and they allow students to earn money while learning new skills. Plus, the job market right now demands more and more people with writing and editing abilities and experience using them. What is a better way to get your foot in the door than writing articles on topics relevant to your major?
Work as a Data Entry Clerk
As the majority of modern companies work on digitizing their processes, data entry clerks are in high demand. You don't need a high level of education to work as a data entry clerk. You can work as a data entry clerk as long as you have a keen eye for details, fast typing skills, and decent writing abilities.
You will learn how to use Microsoft Word and Excel on the job, which are vital computer programs that are used daily by millions of people worldwide. Also, you can improve your writing skills by writing reports of your work every day. This is a perfect avenue for college students who have limited time due to their education.
Work as a Volunteer
Many organizations offer volunteer opportunities for college students. They include marketing companies, newspapers, research foundations, and government agencies. You can work in various positions, depending on the available vacancies.
Many companies like to hire recent graduates that they feel are "hungry" for success. Students who volunteer to help an organization can demonstrate their strong work ethic. Volunteering will also give you the hands-on experience necessary to excel in your field of interest. And many times, the volunteer position will lead to a paid job offer.
Stand out from the Pack with Internships
Internships are great opportunities for college students because they allow you to gain real-life experience that you cannot learn in the classroom alone. Many employers want recent graduates who have completed internship programs, as these students already know how to handle themselves in a professional environment.
An internship is an excellent way for college students to learn about skills required for specific jobs. For instance, students studying journalism may want to gain experience in the field by interning with a local news station. Medical students may opt to take part in an internship at a hospital, which allows them hands-on training and insight into what they can expect after graduation.
You need not be limited by your major when searching for internships. Many diverse fields could welcome a college student who has a desire to learn and work hard.
Job Shadowing
One of the most popular ways to gain real-world experience is by job shadowing. Job shadowing involves learning about a profession by following an individual around as they perform their duties. Just as with internships, there are opportunities out there for students of all disciplines.
You can follow lawyers as they prepare for the courtroom and paralegals as they handle the paperwork. You can also shadow doctors examining patients and nurses as they assist those who need help. You can watch air traffic controllers manage flights and baggage handlers load and unload luggage and cargo.
Become a Freelancer
Nowadays, you can work as a freelancer in most industries. Many companies opt for hiring freelancers directly instead of going through a third-party agency. This saves them money and time since they don't have to go through the hiring process, which makes hiring workers easier. From designing jobs to virtual office assistance, the opportunities are endless.
Freelancing can be an excellent way of getting your foot in the door with various companies. For students who want some side income or those who wish to build up their resumes without having any long-term obligations, becoming a freelancer might be the right thing to do.
Conclusion
We all know the value of getting your hands dirty to gain real-world experience. So if you're interested in building a solid foundation for your future career, take advantage of these opportunities and get some work under your belt while still at school.
Not only will this help you build skills that are transferable from one industry to another, but it also gives employers more confidence in your abilities when they look over your resume. These jobs can provide an invaluable perspective on life as an employee or entrepreneur within a specific field.