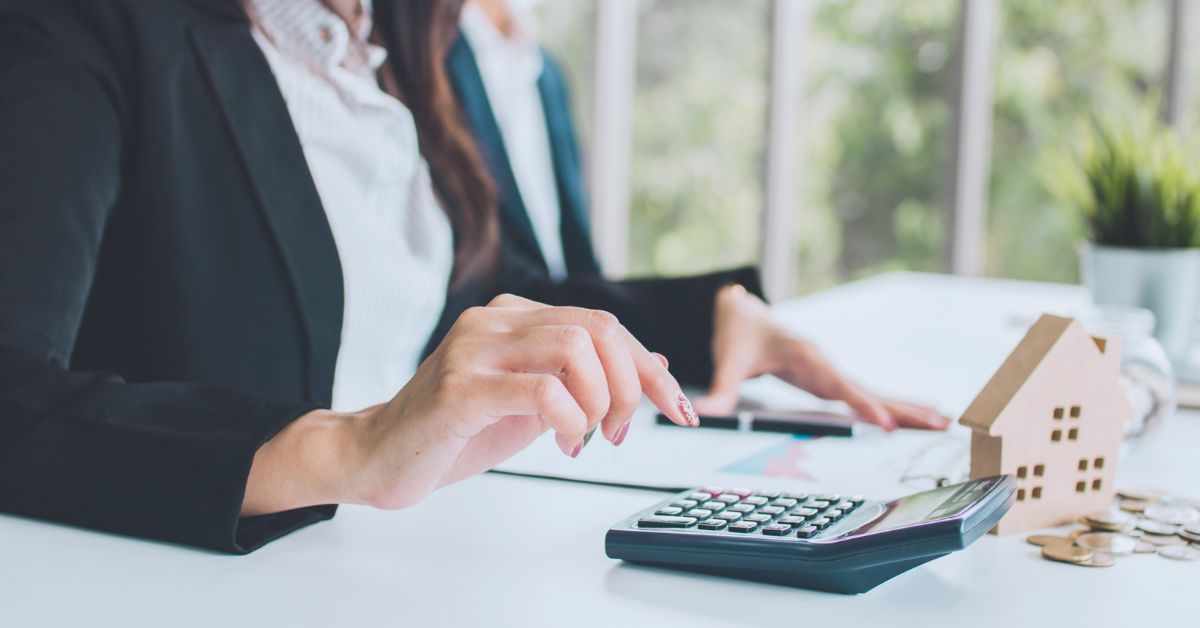 Imagine having your money work as hard for you as you've been working to earn it.
Many ambitious women in business are looking for ways to make passive cash flow and build wealth. That being said, in the US today, women make up only 8% of investors. Not only that, 74% of women discover negative financial surprises after a divorce or death of their spouse. 
Women are starting to wake up and realize it's time to start taking control of their financial future.
When asked what the top way to build wealth is, most people say real estate. Yet only 7.1% of American tax filers earn income from rental properties. These figures are confronting. For many, it stems from a lack of knowledge and confidence in the ability to be a real estate investor.
The thing is, Real estate investing is simple, not easy. Like anything, it takes work to build a real estate portfolio, and once you understand how it works, it becomes a repeatable process. Real estate is a simple business model with clear impacts on people and communities by providing safe, clean housing – a human need.
In today's article I'll show you how to get started investing in real estate, gain knowledge and confidence to become a successful investor, the importance of defining your personal life goals and investment strategy in relation to building a real estate portfolio, how to evaluate your finances, choose the right location, building your real estate investing A-team, and why it's OK to start small (everyone does!).
Why Real Estate
Although women only make up 8% of investors, studies show women are better investors than men. These conversations showing up more in mainstream media is giving women confidence to learn investment strategies like real estate.
Real estate investing has been around for centuries. As a woman, I'm attracted to the simplicity. Knowing I can see, touch, and feel my investment plus that I'm providing safe, clean housing sits well with me.
The wealth-building potential is also incredible. With real estate, you're only putting in a part of the money to buy a property in the form of a down payment. The bank is co-investing with you in the form of a mortgage. If you buy a $1 million dollar property, you may only put in $200,000.
Plus, paying down a real estate mortgage is kind of like forced savings. When you choose a good investment property, your tenants pay the expenses and you have extra cash flow.
Women can take business profits and get it working for them through real estate investing.
How to Get Started
Getting started with anything is never easy. Especially now with so much information. If you want to start investing in real estate, my recommendation is first figuring out if you want to:
Become a real estate expert, find, buy, own and manage properties on your own, or
Invest passively in real estate projects with experts as a silent partner
Here are some things to consider: do you want to have the flexibility to live in the property and rent it out? If that's the case, you'll be purchasing something in a location you'd live in. If it's strictly an investment property, the focus is on the numbers, no matter the location.
Other things to consider: Do you prefer easy management? Or, the ability to increase value and rental rates with improvements? Do you want to manage it on your own, or pay someone else to do it? Do you care what type of tenants you'll deal with? Or, can you work with most kinds of people as long as they're putting cash in your pocket?
Real Estate investing is not complicated. Know your personality, lifestyle, and the type of real estate you want to own. Then, find a cash-flowing asset in a location you've analyzed and that works for your long-term goals. Or, find a real estate investor looking for silent-partners (usually called LPs).
Real estate is a tool to follow your passions in life.
If I was starting from scratch today I would do four things:
Start listening to real estate podcasts on both active/passive RE investing
Read the five top real estate books
Start attending real estate meetups in your area
Once you've selected your strategy, find someone successful to mentor you
Focus On Your Big Picture
Another important part is being clear on your big picture goals. Some people want cash flow to enjoy a good lifestyle while others focus on legacy. This is completely personal.
Real estate is simply a tool to live the life you want. Then, figure out your current financial situation. Go over your current NET worth, assets, liabilities, monthly expenses, and goal income from real estate. This work is very helpful to figure out how much you can afford. 
Aligning your big WHY to your business plan for building a real estate portfolio will make the process clearer. At this part of the research, find experts to help you. A mortgage agent, financial advisor, CPA, and anyone who advises you can help you figure out a game plan.
How to Stop Analysis Paralysis
I know there is a dizzying array of real estate investing strategies. Each has their own benefits and challenges. That's why choosing a strategy based on your lifestyle and goals is so critical.
As a busy woman, I prefer passive investing like syndications and private lending. I don't have the time with work and two children under 3 to manage a flip or Airbnb. If you have more time to devote to real estate, Airbnb's can be very lucrative.
The main difference between active and passive strategies is control. When you own your own properties, you have full control and responsibility for what happens. When you invest passively, you're putting trust in other people to manage the properties and your money well.
With active investing, selecting the right property is the most critical part. With passive investing, who you invest with is.
Leveraging Experts
Get support from investor friendly real estate agents. They'll help you research rental rates, carrying costs, property values, how long properties take to rent, quality of tenants in the area, and so on.
Also, there are tons of websites that can help you research property values, market trends, and different strategies. BiggerPockets is a great resource. Getting expert support will reduce a lot of stress and save you lots of time. Start asking your family and friends if they know any good investor friendly realtors in the area.
Once you've got clarity on your goals, finances, and investing strategy, you'll want to keep building your investing A-team so you have a rolodex of great people to work with. Some of the key people you'll need as an active investor include a realtor, mortgage agent, real estate CPA, lawyer, contractor, and property manager to name a few.
Generally, getting referrals is usually the easiest way to build your team. Always trust but verify. Make sure to do your own due diligence on people before committing to them.
You've Got This
Today, it's easy to feel behind and like it's never enough. Everyone started somewhere. Successful people stay committed to their big goal (that's why goal setting is so important) and don't quit. You'll be amazed at what you can accomplish in a few years if you just don't stop.
You'll also learn a lot with your first property. Investing in real estate has twists and turns like any business. It will start to become routine and you'll get better at knowing what to look out for.
Many women I know are enjoying more time freedom because they invest in real estate rather than relying on wage increases or business income. My husband and I (both real estate investors) are moving to Costa Rica, sending our kids to private school, and working remote because of real estate investing.
I encourage you to look at your life and all your incredible accomplishments in business and know — if you did all that, you can also do this. It all starts with confidence, commitment, and focused action.