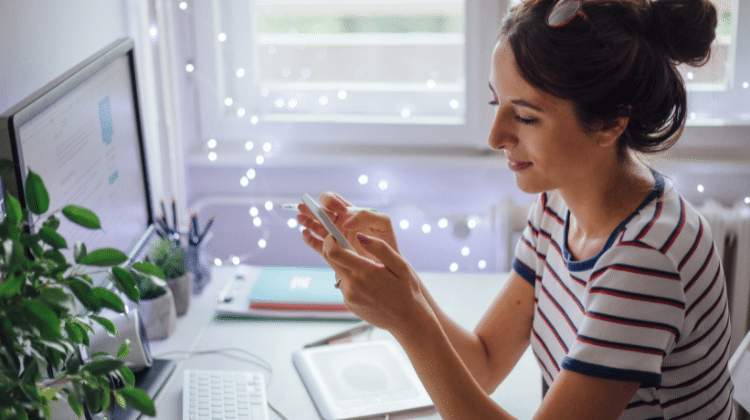 Brought to you by DoMyEssay:
Whether you're a business owner, a marketer, or a student looking to launch a startup or develop a personal brand, you should know that promoting a brand, product, or service is a complex, ongoing process. Luckily, today, there are plenty of tools, strategies, and channels that make it easy to succeed. And one of the most powerful tools is social media.
But how do you get started on social media? Below is an ultimate guide to start your first social media campaign in seven simple steps.
1. Make Sure You Have the Necessary Help
Before you get started with planning, preparing, and launching your first campaign on social media, it's vital that you have all the necessary resources and help. For example, if you're a student looking to create a personal brand, you'll likely need someone to back you up in your studies. If that's the case, delegate your tasks to a write my admission essay service to get more free time for your social media campaign. The team at this type of writing service will take care of your assignments and help you get your tasks done with ease.
Additionally, you might need the help of professionals to handle certain tasks while preparing your campaign. To be more specific, you might need to find a professional commercial photographer, web designer, copywriter, etc. Step one is to identify the areas where you'll need help and find someone who can provide it to you.
2. Define Your Purpose
The next important step in building a successful social media campaign is to identify the purpose of why you're creating it.
Some common purposes include:
Building brand awareness
Generating leads
Boosting engagement
Selling a product or service
For the first campaign, chances are you'll be looking to build brand awareness and generate engagement. These would be your primary goals. As for the secondary purpose, you might want to generate leads and drive sales.
Once you identify your goals, you have to keep them in mind through every stage and ensure  your social media campaign aligns with these purposes.
3. Set Clear Goals
Next, you have to set specific, measurable goals for your campaign. This will help you to measure its effectiveness in later stages.
Suppose your purpose is to build brand awareness and generate engagement. Define what specific metrics you'd like to reach. For example, set a goal to increase your following by 60% and receive 10 new likes every day.
Pro Tip: To set measurable and attainable goals, you need to understand how algorithms of different social networks work, so be sure to study this topic thoroughly.
4. Pick Suitable Channels
Today, there are plenty of different marketing channels that can help you jump-start your business. The same is true for social media. LinkedIn, Facebook, Instagram, Twitter – these are only some of the many social media channels that you can leverage for your campaign. Your fourth step is to select two or three of them that will work best for you.
Since it's your first-ever campaign, you may not know what works well for you. In this case, you can either choose channels based on competitive research or pick channels that work well together.
5. Define Your Style
Consistency in all social media channels and campaigns is one of the main rules of effective branding. That's how you can make your brand easy to recognize. The next step is to define your style.
Take your time to decide how you want the following things to look across your channels:
Logos
Colors
Descriptions (both for products and brand)
Photos
Posts format
Capitalization, punctuation, etc.
Note down all or these things in a separate style guide so you'll be able to stick to the same style and, thus, make your brand stand out.
6. Create a Content Plan
To make your first social media campaign truly successful, don't hesitate to build a detailed content plan that is synced with a calendar.
Be sure that you mix various types of visual content, including graphics, videos, infographics, and others to generate more engagement among your followers.
Also, be sure to plan the topics that you're going to cover in your branded content. They should be in line with your brand and bring value to your target audience. Finally, in your content plan, don't forget to specify the hashtags and keywords you'll be using and schedule every post for a specific date.
7. Define Your Budget
One last step before the launch is to identify your budget for advertising on social media. You can start from as little as $1 per day to test your campaign. Later, if it drives the desired results, you can increase your budget.
The Final Stage
Finally, when everything's ready for your first campaign, go ahead and launch it! But don't think your work stops there.
After the launch, you'll have to keep an eye on the key metrics and measure success. Based on the metrics, tweak your campaign to get the most of it!