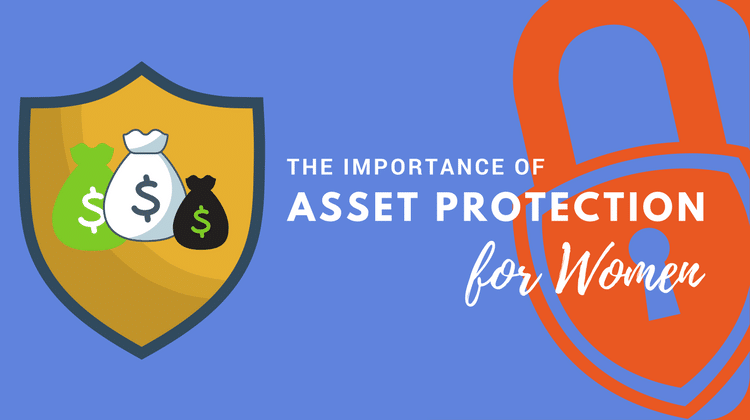 Sponsored by Corporate Direct:
Women of this generation are more empowered than ever. They play other significant roles in the society than just caretakers of a home. Women today are successful business owners who run their own businesses and earn money. They also realize the importance of taking the necessary measures to protect their businesses, lives and everything they own. For this reason, learning more about asset protection and planning is crucial for every businesswoman.
What is Asset Protection?
Asset protection refers to a type of planning necessary to protect the assets of a person from creditor claims. Business entities and individuals are making asset protection plans and using techniques to limit the access of creditors to one's valuable assets, while still working within the law that binds the debtor and the credit. This process is necessary to protect assets legally, which means there is no involvement in the illegal practices of contempt, tax evasion, fraudulent transfer, or concealment.
Why Do You Need Asset Protection?
All of your properties and assets deserve to be protected. You earned them and worked hard to get them. Indeed, earning wealth is important, but knowing how to protect that wealth is even more essential. You don't want to face the consequences of not properly protecting and securing your assets. Among the biggest threats to your assets are lawsuits and taxes. You have to know how to fight for your rights and fight against these threats to ensure that your wealth is protected.
Women need to consider planning how to protect their assets for a variety of reasons. If you are a successful business owner, asset protection planning is something you should never take for granted.
Also, an effective asset protection plan can greatly help you achieve and sustain financial stability and independence. This also provide you an opportunity to have sufficient money to meet your needs and provide for your children and other dependents.
What Makes an Effective Asset Protection Strategy?
Now that you better understand the importance of having your own asset protection strategy, you need to make sure that it's effective. This can be a bit of a challenge for many, but if you know what you're looking for, you'll certainly achieve what you need.
An effective asset protection strategy is one that analyzes your situation, considers your plans, and protects your confidentiality. It should also provide efficient tax optimization solutions and ensure that your asset value is maximized. In addition, it should be able to make the most of the returns and profits on your assets.
Developing and integrating a good asset protection plan involves almost all aspects of your business. As an empowered woman, you need to know how and when to protect your assets. This is actually encouraged and allowed, with the use of legal entities and concepts where appropriate. The goal of your asset protection plan is to secure and protect your wealth in the duration of your business operation.