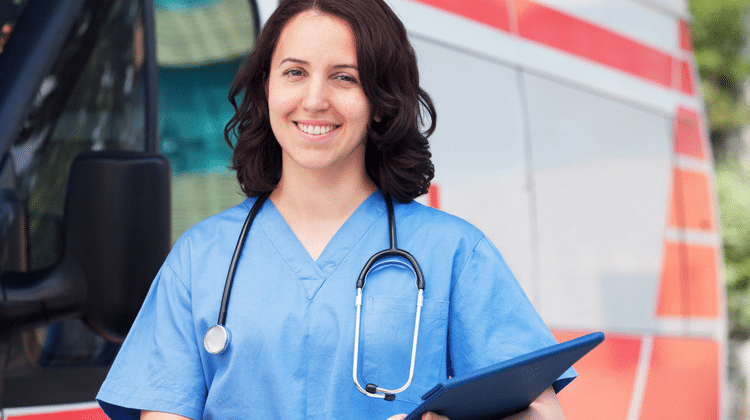 Sponsored by USA Medical and Surgical Supplies: 
Making the decision to become an independent nurse contractor is the first step into a larger world of financial independence. As an independent nurse contractor, you are your own boss. That means you decide who you work for, and as part of the contract, negotiate your own salary and your own working hours. You can work for any number of places, from large hospitals, – who will use you to supplement their own staff – to hospice or nursing care. As the sole proprietor of your own business, you are only limited by your dreams.
On the other side of the equation, as a contractor, you have some harsh responsibilities that are normally covered by an employer. Among these are tax responsibilities, training, and in some cases, purchasing your own equipment. While it is unlikely that you'll be asked to foot the bill for a new EKG machine, you may be required to purchase your own scrubs and personal use items. Here are three things that you should definitely be aware of when it comes to becoming an independent nurse contractor.
1. Get Everything in Writing
As a contractor, your entire livelihood depends on your contract. You may be offered a boilerplate contract with everything already filled in, but if you've negotiated any perks – such as parking spot, vacation hours, or overtime premiums – make sure that they are written down. If they aren't, then your new employer is under no obligation to provide them.
2. Network
When you're an independent nurse contractor, your livelihood depends on people hiring you. That means that it's essential that you make contacts with the people who make the hiring decisions. Utilize your social networks to connect with people and get recommendations from them. Social networking sites that are geared toward this include LinkedIn, where you can request recommendations and showcase your skills to potential clients. Join your local small business groups as well. You never know when a networking contact will lead to your next great client.
3. Use Social Media Responsibly
Remember that you are primarily in sales now and the product you are selling is you. As a contractor, you need to ensure that any potential clients are not going to have any reason to regret retaining your services. There are numerous warning examples shown every day about social media gaffes coming back to haunt people, from Rosanne Barr to James Gunn. Make sure that there is nothing on your social media that sends an undesirable message.
4. Keep Meticulous Records
This is even more important as someone who is running their own business. One key note is that you will no longer receive a W-2. Instead, you will likely receive a 1099 statement of earnings from your clients. In some cases, depending on the time and money earned, you may not. However, just because you didn't receive a 1099, does not make that income suddenly untaxable. Keep accurate records of payments made, as well as what you purchased as part of your business. Your tax day preparation is going to look very different from what you're used to.
5. Consider Hiring a CPA
Speaking of taxes, the days of filing a 1040EZ are long gone when you become your own boss. That's because not only are you going to want to itemize every single business expense, but you are responsible for paying your own social security and Medicaid taxes. That's a flat 15.3% of your income. On top of that are the taxes you are responsible for when it comes to money earned. So when it comes to March of every year, consider a CPA. They are well versed in tax laws as well as any new laws that have been passed. The money they can save you as well as the headache and frustration may well outweigh any expense.
6. Training and Licensing
In general, board certification nationally lasts five years. As an independent nurse, it's your responsibility to ensure that you maintain those certifications. It's also your job to make sure that you have any required state licenses as well. It's easy to forget as you're working and trying to find new clients, but the last thing you want is to lose a lucrative client because you let your certifications and training lapse.
As an independent nurse contractor, you have a wide open road in front of you. Making sure that you keep on top of all the things that are traditionally handled by an employer will ensure that you don't find yourself suddenly derailed.