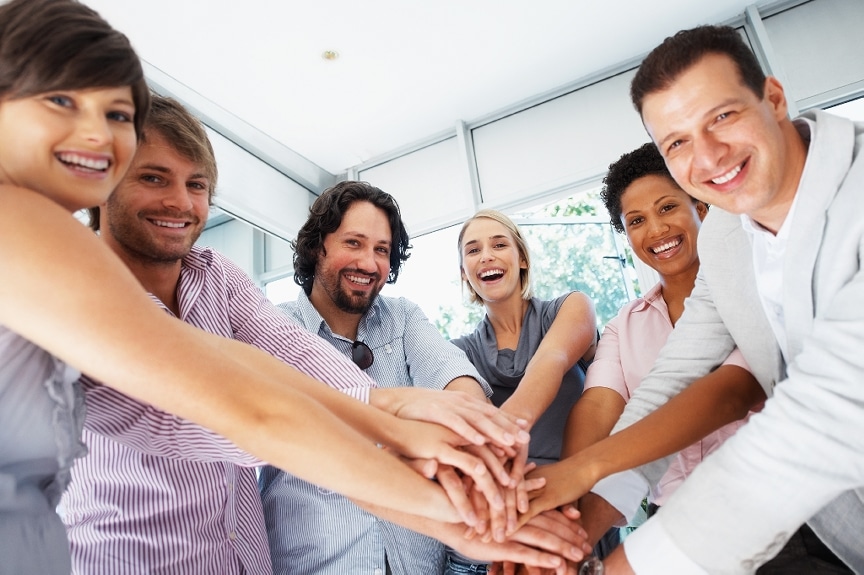 Sponsored by Lawbite:
Science shows employees are more productive when they are happy—researchers at Warwick University found employees were up to 12% more effective when they were in a good mood, such is the importance of office morale. So, how do you keep your staff chipper?
Offer Rewards
Employees need something to work for, and to feel valued. You can show your gratification by offering rewards such as bonuses, performance prizes, or gifts. This is not a moment to be stingy—work employee incentives into the budget at the beginning of the year, and make sure the program is well-publicized so they are reminded of it regularly. Give them frequent updates (monthly, quarterly) so they know where they (and the company) stand and remain invested in its success.
Give Appraisals
Boosting staff morale means stroking a few egos every now and then. You can do this by giving weekly, monthly, or quarterly appraisals. Setting targets gives staff something to focus on and better themselves. If the targets are achievable, you will boost confidence and self-worth, and thus the morale of your team players. You don't have to be disingenuous, either—regular feedback on ways employees can improve, delivered sensitively, communicates to your workers that you are invested in their development.
Think Through the Seating Plan
A strong sense of team spirit helps morale. Most offices will be filled with like-minded people who become friends and have a good rapport with each other. A jolly office is a healthy office and generally more productive. Work on your seating plan to sit compatible people close to one another, minimize distractions, and allow them a bit of leeway to decorate their area in a fun way. Maybe an armchair, access to a window, or other benefit can be worked in, as well.
Team Building
Team building exercises help your staff to bond. There are several ways of doing this—for example, corporations may prefer to pay an organization that runs professional team building exercises, whereas sales groups tend to hold morning meetings to make announcements and speeches with inspirational content. Here are some more great team building ideas to inspire you.
Office Parties
Office parties are a great way to pep up the spirits of an office. Don't think the annual Christmas party is enough—nights out, special events and celebratory get-togethers when you hit a goal are all great tools for keeping the team cohesive (though when you do plan that Christmas party—or any party—you'll want to keep certain guidelines in mind). A monthly or bi-monthly team/office night out should be an open invitation and does not have to cost you anything, whereas the occasional drink or meal with higher ranking officers is a great opportunity to show your appreciation and provide access to management so they can get their ideas out there.
Offer Employee Development
Employees looking for a career in their chosen field are keen to develop their skills and want to monitor their progress. Employers can help by offering dedicated staff a development program that will benefit them—from learning lunches with other departments to reimbursement for continuing education and regular contact with decision-makers in the company to share ideas. Targets, results and feedback can be incorporated into appraisals.
Have Fun
A large slice of morale is proffered on a daily basis. Allowing your staff to enjoy a little fun every now and again creates a positive environment and boosts morale. You will find that people who want to come to work for the camaraderie as much as the pay packet will endeavour to produce better results—and make your day better in the meantime.
We spend a huge amount of time at work and the office environment has a profound effect on the way people feel. It is therefore important to keep morale up. If your employees are depressed, not only does the productivity of your business suffer, it also has an effect on personal lives – and that might include yours.