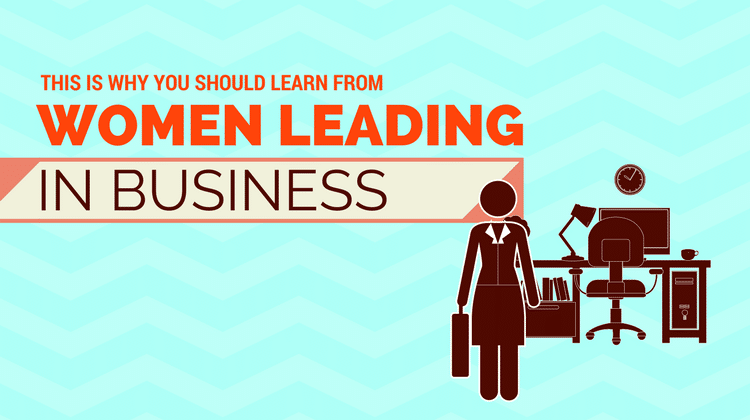 Sponsored by Testclear:
The number of female executives has increased in recent years. In fact, 2016 marked the year in which there were the most female CEOs, according to S&P Global Market Intelligence.
For a business to grow, it must be open to different styles, methods, and procedures. Women have essential traits which can be used in particular leadership methods for the benefit of the organization. Listed below are three qualities women have that business leaders can learn from.
They are Empathetic
Company hierarchy is important. It provides a clear structure as to who is the boss. Although proper structure smooths operations in an organization, it can sometimes cause a disjoint between the employee and employer. Empathy bridges that gap. It compels leaders to understand their employees as well as their clients and partners.
When you're able to put yourself in the shoes of another individual, you're able to comprehend the problems and issues they're going through more clearly and quickly. This leads to establishing better relationships, which plays a significant role in productivity and job satisfaction.
Studies have shown that women have consistently been outperforming men in regards to their emotional quotient (EQ). Empathy is a clear sign of emotional intelligence, and female leaders are better at utilizing it to coach their employees through emotional self-awareness and soft skills.
They Know How to Collaborate
It's healthy for employees to involve themselves in matters related to the company. Every member of an organization has something to contribute. Collaborating with one another is one way to improve the workflow structure, decision-making procedures, and innovation within the organization.
While men utilize their positional authority to get results, women tend to lean towards a more facilitating style of leadership. This style makes it easier for members of an organization to collaborate with one another. This leads to a more "open" environment, allowing employees to be more comfortable sharing their thoughts, and ultimately reducing stress and anxiety in the process.
The best type of leadership combines all aspects in a way that keeps team members at ease and drives productivity. Collaboration is one of the tools that help achieve that.
They are Better Listeners
Listening is half of communication, and communication is key when it comes to business. It is the medium for thoughts, ideas, and opinions to be shared. A business needs all that it can get to find ways to grow, sometimes even the ideas deemed insignificant by its employees.
Women tend to be better listeners than men, as they don't constantly attempt to "fix the problem." Instead of trying to develop a solution, they get a better grasp of the actual concern. For example, instead of quickly issuing a marijuana test to an employee who is underperforming, women try to assess the situation first by listening to the individual voice out their problems. This, in turn, helps female leaders understand what drives their employees, allowing women to work with them more effectively.
Being able to effectively listen is a vital leadership trait. Aside from connecting with one's employees better, it also allows the person to understand what their customers are looking for, ultimately delivering what they want.
Conclusion
It's time to recognize that successful business leaders are those who utilize the best of masculine and feminine traits. As the culture of a company changes with the times, so should leadership styles. Adapting to these changes, it's beneficial for organization to incorporate leadership techniques from women leading in business.