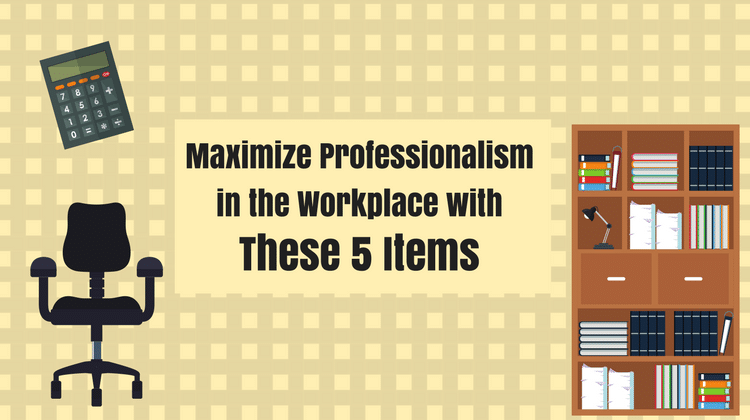 Sponsored by Stationery UK LTD:
Today's technology brings with it the opportunity for improved workplace productivity. As businesses strive to maintain a competitive edge within their respective industries, many managers are looking for ways in which their equipment can assist staff productivity. Knowing what equipment to invest in can save money and increase a business' professional image. Below is a list of the most practical equipment offices can invest in to maximize professionalism.
1. Comfortable Seating
An office employee will spend the majority of their working day seated, so it's vital that their chair is comfortable. Desk ergonomics are an important part of office safety and HR departments should strive to make employees aware of them. A comfortable chair should also provide support to the lower back and be easily adjusted. Uncomfortable chairs can result in back issues and other discomforts, ultimately reducing staff productivity. A good quality chair will provide staff with a comfortable work space and therefore increase performance.
2. A Reliable Calculator
A good quality calculator is vital for most office workers. While seemingly obvious, the use of a calculator while dealing with customers can potentially decrease call time and provide the customer with efficient and professional service. For example, imagine a client would like to discuss potential payment arrangement options for a large purchase. With a calculator nearby, office staff can provide the client with a number of payment options within seconds. This provides the client with an efficient, professional experience and allows them to make an informed decision.
3. A Binding Machine
A well-presented document leaves a lasting impact on potential clients. The right binding machine, while not something many managers would consider, is imperative to creating good quality documents. A well bound document appears professional and of high quality. The business' projected image is what draws potential customers in and that professional image must be maintained at all times.
4. A Good Quality Printer/Scanner/Copier
While initially expensive, a good quality printer/scanner/copier machine is essential for staff productivity. The saying, "You get what you pay for," rings true in this scenario, as a good quality machine can save money in the long term through reduced breakdowns and part replacements. A good quality machine will also provide a professional finish to documents. Many companies today offer the option to lease a machine for a set price per year and include the chance to upgrade the machine once the lease term is up.
5. Organized Storage
When you're trying to be as professional as possible in an office, you need to get your stuff in order. As the old saying goes, "A place for everything and everything in its place." In any office, there are so many office supplies, including files, folders, and other stationery items. You can't just have them lying around on the table unorganized. It spoils the look and feel of your office and you end up spending a lot of time trying to find the right item to use at the right time. To save yourself from all these troubles, get yourself a storage rack that can hold all of your daily stationery and supplies in an easily accessible way. This will improve professionalism and productivity exponentially and everyone will be happier.