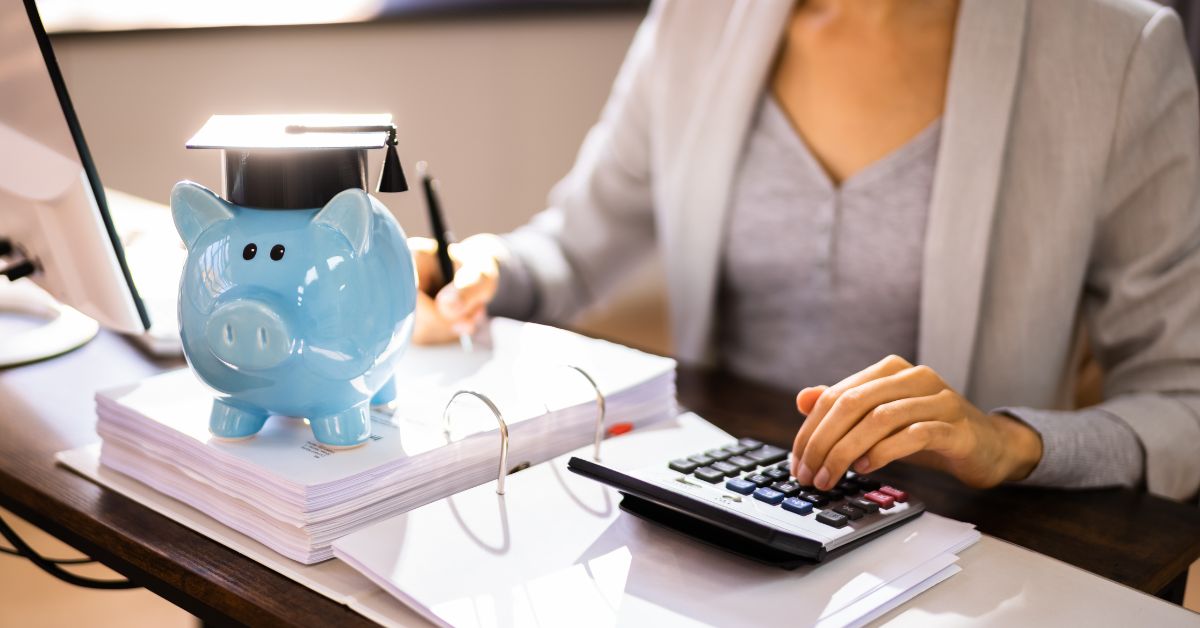 Brought to you by Laurel Road:
Public Service Loan Forgiveness (PSLF) – a federal student loan forgiveness program available to government and qualifying nonprofit employees – was recently revised, introducing several important policy updates that could significantly affect borrowers' strategies for achieving student loan forgiveness.
In this article, we'll update you on some of the latest PSLF news to understand how it may impact your student loan forgiveness journey.
How Public Service Loan Forgiveness Works
Public service loan forgiveness is a program that forgives federal student loan debt for those who work for a qualifying public service employer and have made 120 qualifying payments on their loans. It's important to note that not all loans are eligible for this program, and specific guidelines must be followed.
Qualifying public service jobs include the following:
Government sector
Nonprofit organizations
Certain types of education
Healthcare professions
Previous Rules for Public Service Loan Forgiveness
Before we explain the new updates, here are the previous rules to qualify for PSLF:
Work full-time at a nonprofit or 501(c)(3) organization.
Required to make 120 on-time qualifying monthly payments.
Work at least 30 hours a week if employed by a qualifying employer.
Only direct student loans qualify for loan forgiveness.
Make payments in a qualifying repayment program, such as Income Based Repayment (IBR), Pay As You Earn (PAYE), Revised Pay As You Earn (REPAYE), or a standard 10-year repayment plan.
Submit the PSLF Certification Form to certify eligibility for PSLF.
Updated Policies and Changes to PSLF
As of July 1, 2023, several revisions have been made to PSLF that could impact whether you qualify for loan forgiveness and how much of your balance could be forgiven if approved. Below are some of the most recent changes:
Electronic PSLF Certification Form
The process of completing the PSLF Certification Form is now completely electronic with the assistance of the PSLF help tool. This service allows you to look up your employer by entering your employment dates and Employment Identification Number (EIN).
You also have the option to get a physical signature from your employer or send them an e-signature through DocuSign, which can also help speed up the application process.
Qualifying Employment Expanded
Under this new update, full-time employment is determined by working an average of 30 hours per week or more, regardless of how your employer may define full-time. Some employers consider 30 hours worked to be part-time.
Additionally, it is now easier for adjunct faculty to qualify for PSLF since they can receive recognition for every credit hour they teach.
Lastly, qualifying employers can now certify employment for contractors — if they are providing services that, according to state law, cannot be filled by an organization employee.
Loan Forgiveness after Consolidation
If you consolidated your loans before the new policy changes, your payment history would have been reset. However, now a weighted average of your existing PSLF count will be applied to the consolidation loan at the beginning, which allows you to keep your progress toward PSLF intact while still consolidating your loans.
It's important to note that if you consolidate your student loans with different payment counts prior to January 1, 2024, the loan with the highest payment count will be considered. However, after that date, the weighted average rule will apply again.
Relaxed Rules for Qualifying Payments
The previous rules for PSLF only qualified payments made in full within 15 days of the payment due date. If you decided to make a lump sum or split payment, your repayment period could have been rejected.
Under the revised rules, you can receive credit towards PSLF even if you make late payments, pay in multiple installments, or pay a lump sum. This new update offers more flexibility for borrowers who may not be able to make payments on time due to financial hardships.
Stay Up to Date
The updates to the PSLF program are designed to make life easier for borrowers looking to take advantage of loan forgiveness. While this comes with many positive changes, there can be a lot to keep track of as you navigate the process. Pay close attention to relevant details and check in with your loan servicer and the Department of Education for further assistance and resources.
Resources: