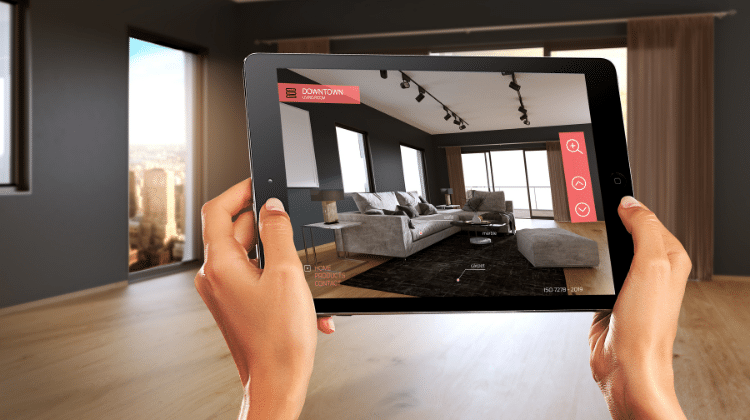 Brought to you by shopPOPdisplays:
Retail changed forever during 2020, and the pandemic will continue to affect how people shop and how retailers operate for years to come. While Covid-19 was wreaking havoc, consumers were hesitant to go to brick and mortar stores, and in many regions stores were forbidden from opening their doors.
Now that things are starting to settle into a new normal, retail is evolving into what it will look like into the near future. Here are some of the big trends in retail to look for in 2021. 
Hybrid Stores
While people were hunkering down in their homes, they were still buying things. With the potential danger of going out to stores and lockdown guidelines around the country, many consumers turned to internet shopping for what they needed. It's easy and safe to make a few clicks on your computer and expect your purchase to arrive a few days later. This did incalculable damage to brick and mortar stores.
Now that physical locations are opening back up, consumers will go back to shopping at them, however, perhaps not in the same numbers. Shoppers enjoy the immediacy of purchasing from a physical store, but they've gotten used to the convenience of shopping online.
Stores are going to have to adjust their business practices to provide customers with that convenience while still maintaining the immediacy. That means more hybrid stores will offer an in-person shopping experience as well as a buy online and pick up in-store experience, so consumers can have the best of all worlds. 
Localization
One of the upshots of the rise of internet shopping is that there is a bit of a backlash amongst consumers. Many people will make more of an effort to shop locally to support businesses that are in their communities and employ their neighbors. This helps to keep money within that area instead of going to large corporate conglomerates.
This means that retail stores need to be prepared to position themselves as good local business citizens. They'll market the fact that they're locally-owned, and they'll make sure they're visible at community events.
These consumers want to know the people they're buying from personally so they can build a bond and trust them with their money. 
Customer Experience
There is already enough competition, and stores can't waste opportunities when they have customers in their stores. Providing an exceptional customer experience will be crucial moving forward for retail stores.
This can mean many things. For one, they'll have to move around their shelves and display pedestals to direct traffic to ensure physical distancing and efficiency moving around the space. Customers will feel safer, and if it has been set up right, they'll be in and out faster. 
This also means providing excellent customer service. Being dismissive or not having the answer that customers need will lead to them walking right out the door. Online, customers can get all the information they need, and they have accounts that companies can mine for information.
Brick and mortar retailers will need to collect more data as well to be able to effectively personalize marketing and shopping experiences for their customers. If they've come to a physical store, it's because they want to be there. Driving them away with poor service would be a death knell. 
Augmented Reality (AR)
Consumers have been drawn to online shopping because it's easy and you don't have to make any effort to get your purchases. However, shopping in this fashion does come with drawbacks. You can't try on clothes, for example, or test out beauty products. This leads to a lot of returns or reselling on community buy and sell social media groups. In the past, going to a physical store would solve those issues, but with so much hesitancy about being in crowded spaces, that is not always a safe option. 
Augmented reality can change all of that. It allows consumers to try out products in a virtual space so they can be more informed when they buy. Using an app, they can try clothes on virtual versions of themselves, check sizes of products, see how shades look on their face, and do pretty much anything other than smell, touch, and taste any product.
Shoppers looking for home decor items can test them out virtually before buying, which is a massive improvement in that sector from what was essentially a guessing game in the past. With augmented reality, retailers can offer superior experiences that allow consumers to be as informed as possible before buying virtually, or picking up in-store. 
Every sector was affected by the Covid-19 pandemic, but probably none more so than retail. There's a good chance that some of the effects aren't even apparent yet. What we do know is that retail has evolved greatly from what it was even a decade ago, and the pandemic has only sped up those changes.
These trends for 2021 mark a new era for the sector. If retailers want to keep up, they need to not only understand these trends, but embrace them to thrive in 2021 and beyond.