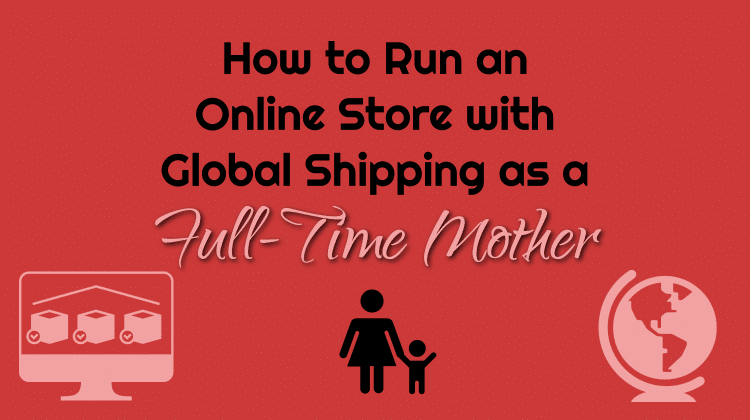 Sponsored by ChinaDivision:
Owning an online store is very possible for part-time workers, especially full-time mothers. Because of the flexible time and the good income, you can be a successful businesswoman and a good mom who is always there for her children at the same time. But there are still some difficulties to opening and running an online store, especially when global order fulfillment is involved.
No Expertise
There is no need to be a coding expert to open an online store. There are some starter-friendly e-commerce platforms (such as Shopify) online to help you get started. They are easy to use, highly customized, require no specialized skills, and are very suitable for full-time mothers.
You might need a Shopify fulfillment integration app if you want hassle-free order fulfillment like picking, packing, custom clearances, etc. What you need to focus on is branding and promotion. Most importantly, Shopify fulfillment integration can sync your orders and tracking info from ChinaDivision fulfillment system to your Shopify store with one click.
No Energy
Being a full-time mother is exhausting, especially in the first few years when you have to wake up every night to comfort your child. So choosing an energy-saving business model is essential. It is a known fact that one of the best ways to save energy is to outsource some of the business activities, especially if it's an online business involved global order fulfillment. You could be fulfilling orders in dozens of countries, and that can be too complicated to deal with.
Third-party order fulfillment providers normally provide full service for online sellers, including fulfillment solutions, warehousing services, tech support, and so on. When an online store owner only has to focus on sales instead of all the order fulfillment matters, she can make more sales with less time and energy.
Small Budget
The cost of running an online store normally includes three parts: inventory cost, logistics cost, and the cost of the products themselves.
1. Inventory
When it comes to selling physical products, the first thing that comes to mind may be boxes and boxes of goods which almost reach the ceiling. The ways to cut the inventory budget are to use a cost-effective warehouse and develop smart strategies, such as choosing a first-few-months-free warehousing service and approach the "fast in fast out" model or drop shipping the goods directly from the manufacturer.
2. Logistics
Expensive freight charges are a problem that should not be ignored in a worldwide shipping business. It's better to locate your warehouses in some kind of trans-shipment hub, which will reduce a lot of transit time and money.
3. Product source
The production cost is quite different in different countries, so choosing manufacturers located in the areas with lower labor and raw material costs is more cost-effective.
About the Author
Evangeline Chang is the inbound marketer of ChinaDivision.com, a dedicated China local office which provides full service order fulfillment for e-commerce online sellers. Evangeline has multiple years of experiences in order fulfillment and logistics as well as the passion for working with the online business starters to succeed together.