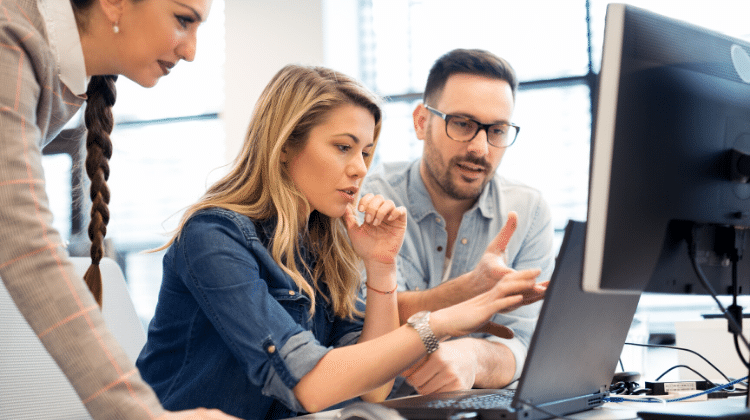 Brought to you by SimpleTiger:
According to Cisco's Global Cloud Index, 75% of cloud workflows will be delivered by SaaS companies by 2021. That is in no way a small number and goes to show how quickly SaaS companies are growing. That growth, of course, means there will be even more competition in the industry, so it makes sense that in order to capitalize on the growth in SaaS, you would look to launch a SaaS marketing agency.
However, before you get ready to launch, you should make sure you're aware of and ready to utilize the following SaaS marketing strategies when working with your clients:
Price
Don't be shy about your listed prices. There is something off-putting to many clients about needing to contact a company directly for quotes for the most simple packages. A price page means customers can see what they get and how much it costs, and they can sign up right away.
Take away all of the barriers to ensure that SaaS companies take more than a glancing look at your marketing services.
Free Trials
You'll be hard-pressed to find a company that doesn't offer between two weeks and 30 days of a free trial. This is because it gives people the opportunity to try out your services and see if it meets their needs.
Once people start using your SaaS marketing services , they'll have a vested interest in making their SaaS business grow. Not only that, but you can more easily convince them that this is the right marketing strategy for them.
The other perk is that if a company decides it isn't for them, you have the opportunity to collect that information and do something productive with it.
Streamline
The paradox of choice means that the more options someone has, the more likely they'll not make any decisions and get stressed out by the process.
To avoid this, take away excessive options and offer an uncomplicated service menu. Make sure you display these features clearly, either above or below the price (a layout you are probably familiar with by now).
Easy
When you're selling any kind of marketing service, you need to make the funnel as swift and easy as possible. You have to be able to bring someone from Twitter to sign-up in a few clicks. As such, everything that they come into contact with should also be easy to complete.
Forms should only require the bare minimum of information from potential clients. Asking for credit card details can put people off, so consider removing this if it's something that is currently on your forms.
Content
For SaaS marketing, content is going to be one of your most powerful tools. Keeping your website updated with high-quality content that brings value to your audience will keep current customers coming and new prospects arriving. Use your content to optimize your SEO efforts by having SaaS-related keywords peppered within the material. Remember that your content should always be about the user rather than the search engines.
SaaS marketing strategies are all about improving lead generation and customer acquisition. Over time, you'll come up with the perfect SaaS marketing recipe to use with SaaS companies, but in the meantime, these will help get you started in running a SaaS marketing agency.