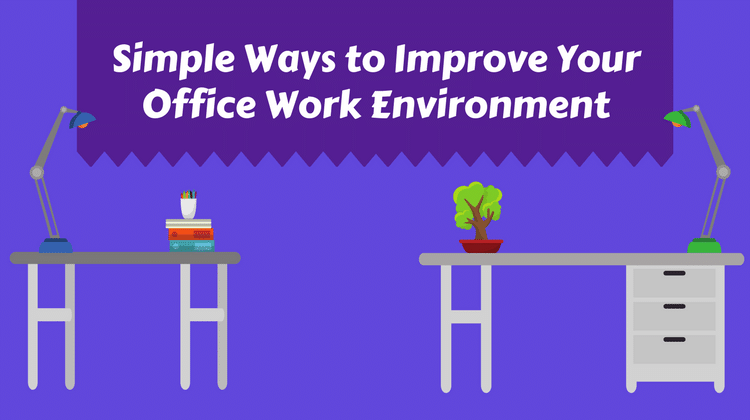 Sponsored by BambooHR:
Your workplace vibe is vital for business success. The office environment is influenced by dozens of factors from layout to company culture. Each element contributing to the overall vibe of your workplace is important, and to see results, you need to take a holistic approach.
Simply put, employees need to be happy to perform properly, so the office work environment should be positive. A failure to do create a positive environment will drive away talented workers and reduce the productivity of the employees who do stay.
Fortunately, improving the office work environment is possible. Various strategies can be employed, including the following:
Identify the Bad and the Good Staff
Successful businesses understand that great working environments start with having the right people hired. You must be sure that the professionals you hire can properly work in a team and that they will contribute to a truly positive working environment.
Just one staff member who does not work well with others can disrupt even the most effective team. Bad attitudes will always affect the daily performance of practically everyone from colleagues to managers.
Improve Communication
The way in which you interact with your employees should be carefully analyzed and optimized. Upper management and team members need to think about communication flow. Is it effective or is it negatively affecting work and the office environment?
An employee is going to feel valued and motivated if positive reinforcement is given. It is vital that you highlight how their work is contributing to the business' success. Smart team managers will make the time to offer regular, specific feedback to each employee. Offering feedback in a proper way is vital for increasing team synergy and efficiency.
Listening to Employee Concerns
A business or team manager who does not listen to employees will surely lose control of the office environment. It is important in business to listen to what employees say and take their feedback to heart. A failure to do this can lead to being blindsided by problems or can lead to a huge morale problem that would be incredibly challenging to fix.
Employees who are allowed and encouraged to speak out when something goes bad or they are feeling stressed are always going to be more effective. They will find new solutions and will help highlight potential problems the company needs to deal with.
Offering Rewards
Contrary to popular belief, offering financial rewards isn't always the most effective method of motivating employees. Many other viable options are available. As a simple example, time off is something that is highly appreciated, especially in highly stressful work environments.
Many managers stay away from time-off because of how hard it is to manage it. Fortunately, tools such as time-off tracking software can make the process a lot simpler.
Conclusion
No matter how you're currently doing, office work environment can always be improved.
Remember that the options presented above are just some of those that you may want to take into account. Various other opportunities are available. Be sure that you always foster an open communication channel that anyone in the company can use and that you take feedback into account.