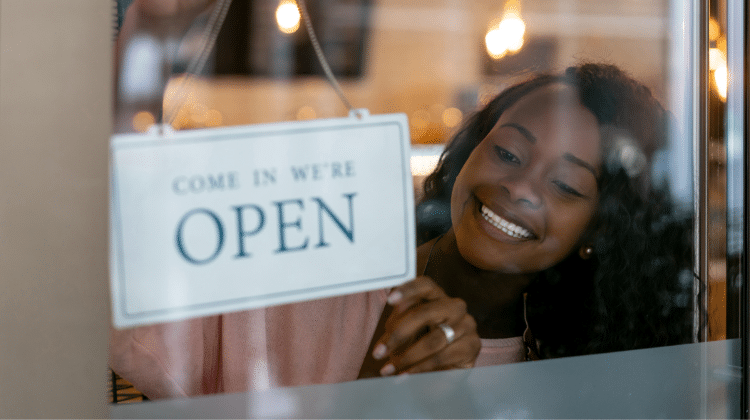 Brought to you by Timesheet Portal:
Starting your own business is a bold move and one that requires significant effort. Growing your small business and taking your company to the next level is a whole different story. Once you get your business up and running, you might think you're out of the woods, but in fact, that's when the challenges really start pouring in.
The first few years of running a business are said to be the hardest. If you can survive this period, your chances of success highly increase. That's because there are plenty of obstacles entrepreneurs have to overcome in the beginning when the company is still in its infancy and learning from mistakes is the main business strategy. That's also why so many businesses fail to make it past the three-year mark.
On a more positive note, challenges make the whole experience worth it, and since you can't avoid them, at least you can learn to live with them. When you're in the know, you can handle issues better and increase your chances of survival in the business landscape. So, let's take a look at some of the most common challenges small business owners deal with all the time.
Money Management
No business can afford to squander their resources, but if big players can handle financial hardships better, small businesses should hold tight to what they have. Knowing where the money is coming from and where it's going is crucial for small business owners. And yet, cash flow issues are extremely common among entrepreneurs. Admittedly, it's not easy to stay on top of all of your bills, keep track of expenses, and learn how to plant a budget when you lack experience.
Fortunately, technology comes to the rescue. Nowadays, there are countless tools and resources that can help business owners become more organized and manage their finances and all other aspects of operating a business with greater efficiency. Using a software like Timesheets Portal can make all these tasks infinitely easier, so you can avoid common money management issues, streamline your business operations, and increase productivity.
Burnout
Being a small business owner usually means you have to wear many hats. Most entrepreneurs take on too many roles in running their business that they transform it into a one woman show. It's understandable that when you're just starting out, you're not surrounded by a team of professionals who can handle all the tasks you don't have time to fulfill. That's why so many business owners reach the point of burnout in the first few years.
It's very easy to get wrapped up in daily business activities, work until the wee hours of the morning, and before you even know it, work-life balance is out the window and exhaustion slowly creeps in. Setting healthy boundaries and knowing when to stop and breathe can literally be a life saver.
Delegating Tasks
Even if they have enough people around them that can successfully take on essential roles, some business owners still choose to do everything themselves. From their perspective, this means having complete control over their business, but from the outside, it looks like a business that is dependent on its founder. That's a big problem, because if something happens to the owner and for some reason or another, she can't fulfill her duties, the business will inevitably take a nosedive.
The solution might seem easy – the entrepreneur must delegate tasks and let go of some of her responsibilities – but if she lives by the saying, "if you want something done right, you have to do it yourself," the transition can prove difficult.
Finding the Right Talent
Delegating tasks is a breeze when you understand how important it is for the success of the business and when you have the right people in your team. And that's exactly where the challenge lies: finding talented individuals who have the right skills and knowledge to support your business and help you reach your objectives.
Entrepreneurs know that employees are a company's biggest asset. Reputable companies have no problem in attracting talent. There are more than enough candidates waiting in line to apply for the jobs they offer, so they can have their pick.
But for smaller businesses and startups, things are different. Small business owners have to go through a long and tiring process until they find competent people they can rely on. It can take a while for an entrepreneur to build a team of talented employees who will work well together and share the company's values.
Finding New Clients
A business can have the best products or the best service on the market, but if no one knows about them, the chances of reaching success are low. Customers are the lifeline of any business, and if you rely only on a handful customers, business growth will never happen. What would happen if the few clients you have suddenly decide to take their business elsewhere? Your business would be left stranded.
Diversifying the customer base should be a priority for all businesses, especially for those trying to get to the next level and expand. But attracting customers is never easy. It requires time, effort, and a solid grasp of effective marketing techniques.
Striking a Balance between Quality and Quantity
Business growth is something all entrepreneurs aim for. But when you do manage to expand your small business, you'll be faced with a new set of challenges. Sometimes development means cutting corners and compromising on quality. That's not an ideal scenario, but it happens to a lot of small businesses that lack the resources to maintain the same quality standards when they scale up their operations.
Expanding the product/service range or the customer base is definitely beneficial for a company, but only when it's done right. With increased demand also comes increased responsibility, and without the appropriate strategy to grow your business, you might not be able to live up to the expectations you've set for yourself.