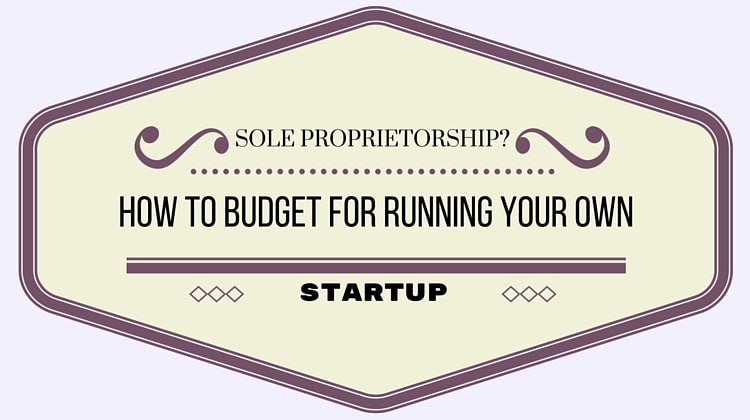 Sponsored by Trust Deed Scotland:
As a sole proprietor it's up to you to make all big decisions within your business as well as footing the startup costs it takes to get your business up and running. It can be costly to get your business off the ground if you don't have any investors, so ensure you create a budget and stick to it. Here are some tips to help you budget successfully.
Initial Costs
First of all, you have to establish what initial costs you'll have to pay depending on the type of business you're starting. If your business is web-based, money will go toward the design of the website and digital marketing. If you're opening a store, you'll have to purchase a piece of property. If you have an office space, you'll need to fill it with furniture and equipment.
No matter what your business venture is, you'll be responsible for paying for a business permit, license, and any other startup fees. As a sole proprietor, it will be easier to have your office space start off at home so you can ensure spending is kept to a minimum. As your business expands, so can your budget. Only buy things as and when you need them.
Monthly Budget
The first few months of starting your business will be the most expensive because your business won't have generated any revenue just yet. Startup fees for any new business will become quite costly. If you've gathered debt, one solution is to set up a trust deed which will allow you to pay off manageable amounts of your debt each month. You can apply online for one here.
Once all startup costs have been dealt with, you can create an accurate monthly budget. The best way to document this is through a spreadsheet. Make sure you include an accurate income of possible sales, because if you overestimate, you could leave yourself short for the month.
You'll have to include fixed costs in your budget like paying bills and suppliers as well as overhead expenses which could include rent, staff costs, and taxes. An advantage of having a sole proprietorship is that tax will be significantly less as well as keeping all profits when your business becomes successful.
Review Your Budget
As a sole proprietorship, the best way to monitor expenses in your business is to try to review your budget each month. Using an up-to-date budget ensures the correct management of money as your monthly budget will vary from one month to the next, especially when your business begins to expand and grow.
Sole proprietors need to analyze their budgets each month and calculate the business' actual income and sales compared to monthly expenses. Tat way, you'll be able to find out how much profit you're beginning to make, which will hopefully increase each month.