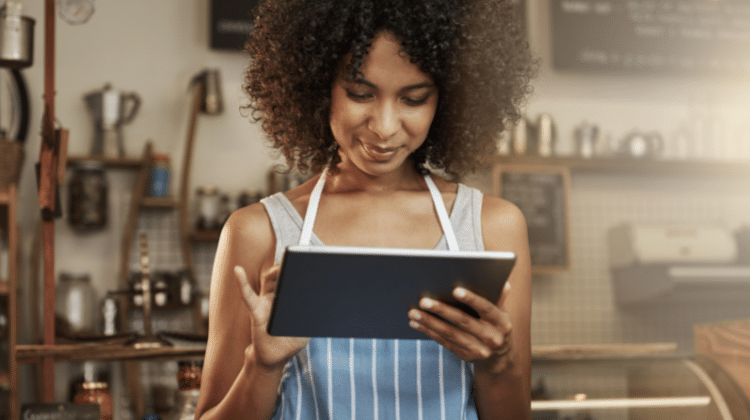 Brought to you by Movavi:
Any business has to work at high speeds, and the owner has to do a lot of things at the same time. Business software helps to make some day-to-day tasks easier.
Today, online and desktop software, as well as mobile apps, are becoming powerful marketing tools that allow companies to solve various problems they're facing like attracting customers, increasing sales, creating a positive image of the company, and optimizing communication processes with customers and partners. These work tools can act as both the main and additional communication channels with target audiences, partners, and co-workers.
Moreover, the efficiency of a modern company as a whole depends on the speed and performance of employee interaction. IT solutions for business enable firms to unite branches, close distances, and reduce communication costs. Simply stated, they transfer work processes into a single information space.
Types of Business Software
There are many types of business software, including:
Online stores, the main purpose of which is to sell goods and services. According to statistics, today, more than 70% of users make purchases through mobile devices. This is a fairly effective sales channel.
Service apps can be presented as responsive websites or various light versions of websites. With the help of these tools, it's very convenient to inform customers about your company, goods, services, promos, current discounts, etc.
Corporate business software offers an additional way to form a corporate culture and establish communication within the company. These work tools facilitate interaction between employees and speed up workflows. Businesses can have this software developed specifically for a single company's internal use, or they can use existing well-known online and desktop software.
In the modern world, the smartphone has become a universal work tool that helps to keep up with all the tasks in your daily routine, and it's indispensable for business professionals. With that in mind, following are the top five work tools for interacting with partners and running a successful business in general.
Skype
Skype is undoubtedly the leader in Internet calling. This software enables you to communicate with subordinates, suppliers, and partners for free, even while you're abroad.
This remote communication tool allows any employee to keep up with the latest company news.
Moreover, this business software can be used not only on PCs but on smartphones as well. All communication processes are protected by strong authentication and encryption algorithms.
This is a unified workspace that allows you to optimize entire processes within the same organization and beyond while maintaining the security and confidentiality of communication.
Trello
Trello is one of the most popular project management tools. It can be used both for business and for personal purposes.
The main advantages that allowed Trello to become popular are its simple interface, almost unlimited free access, ease of use, and the ability to integrate with other popular tools for online work.
Three main Trello structure elements are:
Board — one work screen, which is logically divided into lists.
List — vertical rows for storing cards.
Card — special forms for describing tasks.
Trello's versatility and flexibility make it one of the most effective organization systems for small teams. If you build the structure of the company in Trello correctly, then a team of 50+ people will be able to quite comfortably interact with each other. And you, as a manager, will have more efficient and effective control of key tasks and processes.
Movavi
Very often, business owners are faced with e-document management, as well as with the need to edit a video and to convert files to the desired format, with screen recording, and so on. Movavi is versatile business software for your company.
The developers provide a large number of various services that can help your business achieve success. For instance, it includes features to create and edit PDF files, convert them, scan printed documents, add a signature, stamp, and images.
If you're blogging for your company, then this is one of the best video marketing apps that is gaining more and more popularity every day. Thanks to the intuitive interface, your marketers can create video content and edit videos on their own. There is no need to hire a professional for these purposes. The official website also contains detailed instructions and how-to articles. You can read more about all the features here.
Google Suite
G Suite is a collection of cloud services to help your business run efficiently. It empowers companies to create emails in their domain and guarantees data protection. It also offers turnkey solutions for startups, small and medium businesses, and large enterprises. The price depends on the customers' needs.
Each of the G Suite services has several features. You can track all scheduled events in Google Calendar; edit and view documents online from anywhere in the world; participate in video meetings; save and store data on Google Drive and have access to it regardless of the device used and your location, etc.
If you're still looking for work tools, then Google Suite is perfect for getting started.
Evernote Business
This business software optimizes corporate tasks and information exchange, and it gives employees quick access to a common database.
Users can create business notebooks and place working papers, projects, studies, and any other work information there. Each of these notebooks or notes can be shared with colleagues (to multiple users or all employees of the company).
There is an option to create personal notebooks as well. They are not available to other employees or the company administrator and are controlled by the user only.
Choose Your Business Tools
Business software for a successful company can simplify the workflow, save energy, time, and money for something new and profitable.
The work tools for businesses discussed above have earned the trust and attention of users, become popular, and proven themselves. However, there is a huge amount of online and desktop software available, and what's convenient for one may not be for another. Try the work tools described above, and choose what works best for you.