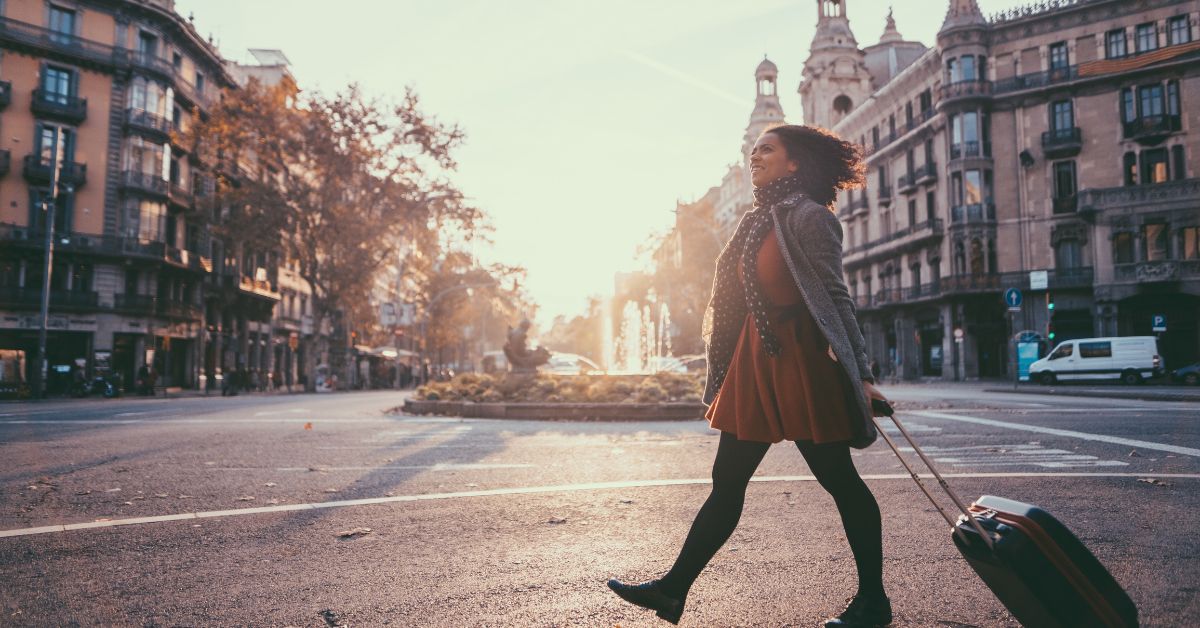 Brought to you by IBTM World:
MICE (meetings, incentives, conferences, and exhibitions) is business tourism at its finest, intending to gather top professionals and decision-makers from different industries in a tailor-made hospitality setting. These conferences and trade shows can take place in some of the most incredible places in the world, with stunning venues and state-of-the-art facilities. But where would be the best places to host a MICE event?
Below, check out the list of the best destinations for decision-makers to attend MICE events:
1. Vienna, Austria  
Vienna, Austria's capital, is one of Europe's most beautiful cities. But it's not only an incredible destination for sightseeing. It's also an ideal place for hosting a MICE event, thanks to its excellent meeting infrastructure, reliable standards, high quality of service, and an outstanding range of culture and arts. The stunning European city boasts a fantastic combination of tradition and modernity, exuding a historical flair in a modern and livable city that's constantly evolving.
One of the highlights of attending a MICE event in Vienna is the numerous sightseeing opportunities. You can find many amazing things to explore in Vienna, from historical landmarks to fascinating museums. After the event, visitors can visit the Schonbrunn Palace, St. Stephen's Cathedral, the Hofburg, and the Vienna Opera house.
Aside from the historical sites and attractions, Vienna offers numerous parks and recreational areas to enjoy tranquility away from the city's hustle and bustle. Over half of the city is green spaces, with hundreds of parks and gardens dominating the cityscape.
It's easy to get around Vienna, and that's another reason it's an ideal choice for MICE events. Studies reveal that the city has one of the world's most efficient transportation networks, allowing you to easily get from one place to another.
2. Singapore, Asia  
In Asia, Singapore stands out as the best destination for decision-makers to attend MICE events. It's a modern city with high-tech facilities and is among the safest countries in the Southeast Asian region.
Singapore's airport is the best in the world, with an extensive flight network. Getting to Singapore is relatively easy, regardless of where you come from. Aside from being able to travel to the country easily, it has excellent public transportation facilities, allowing you to navigate from one event venue to another more efficiently. In addition, many establishments in Singapore are well-equipped to host MICE events. In fact, you'll find numerous travel agencies offering assistance and packages for those who wish to travel to the country for MICE events.
Another great thing about travelling to Singapore for MICE is the many sightseeing opportunities. The country may be small, but it does have plenty to offer. If you're bringing your kids, they can keep themselves busy in Universal Studios while you're busy attending conferences. After the event, you can shop at Singapore's numerous boutiques and shopping malls.
3. Barcelona, Spain
Barcelona often tops the list of the best destinations for decision-makers to attend MICE events. Boasting a delightful Mediterranean climate and home to some of the world's quirkiest venues, it offers the perfect setting for hosting meetings, conferences, and exhibitions. The vibrant city presents numerous opportunities for unforgettable travel and work experiences.
Spain features a diverse range of fascinating venues for MICE events, with many of these in Barcelona. You can attend events at a museum, a rustic brewery, or a specially designed conference room. Barcelona is also an ideal choice for incentive trips, including team building. The bustling metropolis offers many opportunities for sightseeing and is home to some of the world's best attractions like the La Sagrada Familia, Park Guell, and Casa Batllo. Urban explorers can go on a photography scavenger hunt while bonding with co-workers and taking fun photos at Park Güell or the Gothic Quarter.
Another factor that makes Barcelona a perfect destination for MICE is its excellent public transportation facilities. No one wants to attend an event if it's a struggle to get from one venue to another. In Barcelona, there are many ways to get around the city. If you don't want to rent a car, you can take advantage of the city's efficient public transportation system, such as buses and trains.
4. Morocco, Africa
Morocco is one of the world's most stunning travel destinations, attracting visitors with its bustling ancient cities, diverse geography, and rich culture and history. It's also one of the countries that is fast becoming a popular destination for MICE, whether it's a business conference, incentive trip, or an exhibition to showcase products and services.
Aside from Morocco's exotic backdrop, it has world-class business and leisure amenities, not to mention direct flight routes to various European and American countries. In fact, many of the world's largest corporations have chosen Morocco for their events and conferences. Morocco's top venues can host large-scale events with global leaders in attendance or a small business conference for decision-makers to discuss business goals and objectives.
Perhaps, the biggest allure of Morocco is its sightseeing opportunities. Attendees will have plenty to explore after the event. They can visit the bustling markets of Marrakesh, discover the ancient city of Ouarzazate, or get lost in the walled medina of Fez.
5. Las Vegas, North America
Las Vegas may not be particularly famous for hosting MICE, but this iconic destination is fast becoming an ideal choice for those searching for a unique setting. Furthermore, Las Vegas is consistently voted as having the best trade shows in North America, boasting a fair amount of infrastructure suitable for all sizes of meetings, events, and conferences. It has over 11.5 million sq. ft of space dedicated to large-scale events and is home to some of the biggest convention venues in the United States.
In addition, given the numerous fun attractions and entertainment in Las Vegas, hosts of MICE events can guarantee increased attendance. After the event, attendees will find plenty of fun activities and attractions in Sin City. If gambling is not their thing, they can watch concerts, go on a day trip to the Grand Canyon, relax in luxury hotels, or indulge in a shopping spree!