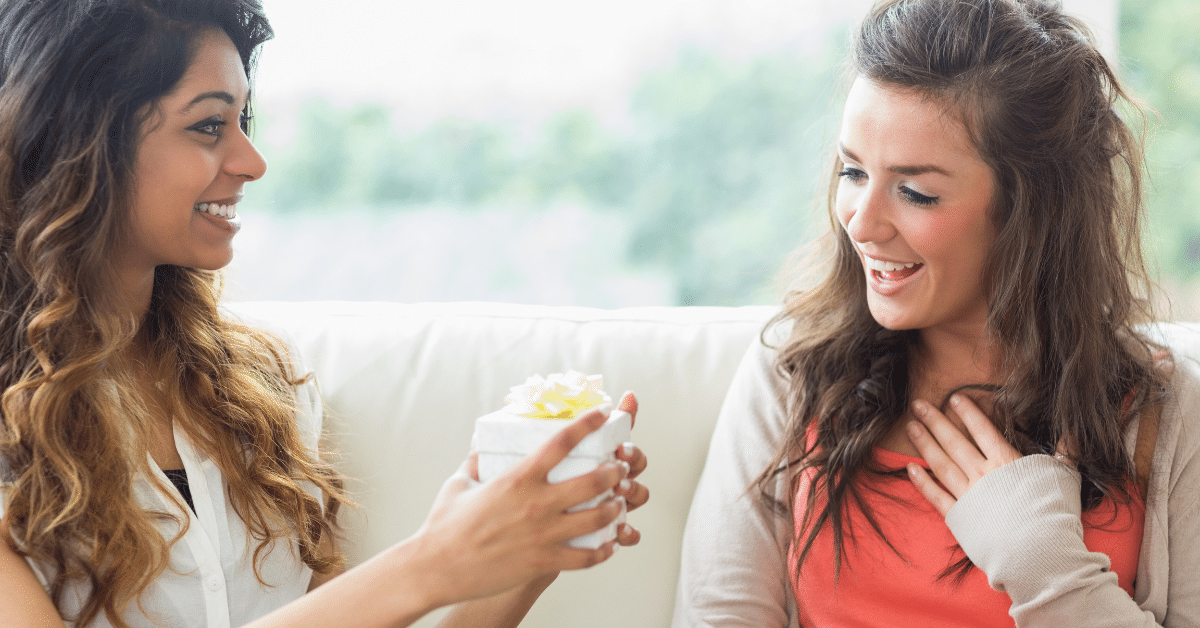 Brought to you by Neuvana:
What could be better than the gift of wellness? It's truly the gift that keeps on giving and it's one we can all benefit from! So, this holiday season, why not give the gift of wellness to your loved ones?
The Best Wellness Gifts for the Holiday Season
There are so many wonderful wellness gifts available that it can be hard to choose just one. But never fear, we're here to help! Here are our top 10 picks for the best wellness gifts for the holiday season.
A Meditation Cushion or Mat
For the friend who's always looking to find a little more peace and calm in their life, a meditation cushion or mat is the perfect gift! It will provide them with a comfortable place to sit or lie down during their practice, and it's also a great way to encourage them to meditate more frequently.
Along with the meditation cushion or mat, you might also gift them a subscription to a meditation app like Headspace or Calm, or a book on meditation such as Wherever You Go, There You Are by Jon Kabat-Zinn.
A Yoga Mat
Yoga mats are another great gift for the fitness enthusiast in your life! They provide a comfortable, slip-resistant surface for yoga and other floor exercises, and they're also suitable for meditation.
If you're not sure which yoga mat to choose, we recommend the Manduka PROLite or the Jade Harmony Professional. Both are excellent mats that will provide your friend with years of use.
A Vagus Nerve Stimulation Device
If your friend is looking for a natural way to reduce stress and anxiety, a vagus nerve stimulation (VNS) device is a great option! Vagus nerve stimulation (or VNS) is a safe and effective treatment for conditions like anxiety, depression, chronic pain, and migraines.
There are a few different VNS devices on the market, and a top-rated option to consider is Xen by Neuvana. Xen is a handheld device with vagus nerve-stimulating headphones. Users wirelessly sync the device to their smartphone. Then, they can control their VNS sessions, set goals, and track their progress.
A Set of Essential Oils
For the friend who loves to relax and pamper themselves, a set of essential oils is the perfect gift! Essential oils can be used for aromatherapy, massage, and skincare, and they're a nice way to encourage your friend to take some time for themselves.
Different essential oils are suited for different needs. For example, lavender is known for its calming properties, while peppermint is known for its energizing properties. You can find sets of essential oils that are specifically tailored to relaxation, energy, sleep, and more.
An Air Purifier
Air purifiers might not be glamorous, but they are certainly a necessity for many people. If your friend suffers from allergies or asthma, an air purifier is a great way to help them breathe easier and feel more comfortable in their own home. Even if they don't have any respiratory issues, an air purifier can help remove dust, pollen, and other airborne pollutants from the air.
A Water Bottle with Infuser
Infusers allow you to add fruits, vegetables, and herbs to your water, giving it a delicious and refreshing flavor. They're also a great way to encourage your friend to drink more water, which is essential for good health.
There are lots of different water bottles with infusers on the market, but our favorite is the AquaOasis Fruit Infuser Water Bottle. This bottle has a wide-mouth opening, making it easy to add fruits and vegetables. It also has a convenient carrying strap, making it easy to take on the go.
A Light Therapy Lamp
Light therapy is becoming a popular treatment for seasonal affective disorder (SAD), and it's also a helpful way to improve your mood and energy levels. If your friend is feeling down, a light therapy lamp can be a good tool to help them feel better.
A Weighted Blanket
The feeling of a weighted blanket has been described as "being hugged," and it's a great way to relax and de-stress. Weighted blankets are also said to be helpful for people with anxiety, insomnia, and autism. If your friend is looking for a way to improve their sleep or reduce their stress, a weighted blanket could be an excellent gift.
A Massage Gun
As nice as it would be to get a professional massage each day, it isn't a feasible option for most. Instead, you can gift your loved one a massage gun so they can give themselves a deep tissue massage whenever they need it.
Alternatively, you could get them a gift certificate for a professional massage. This would give them the chance to relax and unwind, while also supporting a local business.
A Fitness Tracker
Fitness trackers are the perfect way to help your friend reach their fitness goals. They can track their steps, distance, calories burned, and more. Some fitness trackers also have features like heart rate monitoring and sleep tracking.
There are lots of different fitness trackers on the market, so it's important to choose one that will suit your friend's needs. If they're a runner, look for a tracker with GPS capabilities. If they're interested in tracking their heart health, look for a tracker with heart rate monitoring.
What to Look for in Wellness Gifts
We've given you a bunch of ideas to choose from, but next, let's go over some helpful considerations to keep in mind when shopping for wellness gifts.
First, think about what your friend is struggling with. Do they have trouble sleeping? Are they always stressed out? Do they suffer from anxiety or depression? Identifying their specific needs will help you choose a gift that will be truly meaningful and helpful to them.
Next, consider your friend's lifestyle. Are they always on the go? Do they have a lot of downtime at home? Knowing how they spend their days will help you choose a gift that fits their lifestyle.
Finally, think about your budget. Wellness gifts can range in price from a few dollars to hundreds of dollars. Choose a gift that fits your budget and your friend's needs.