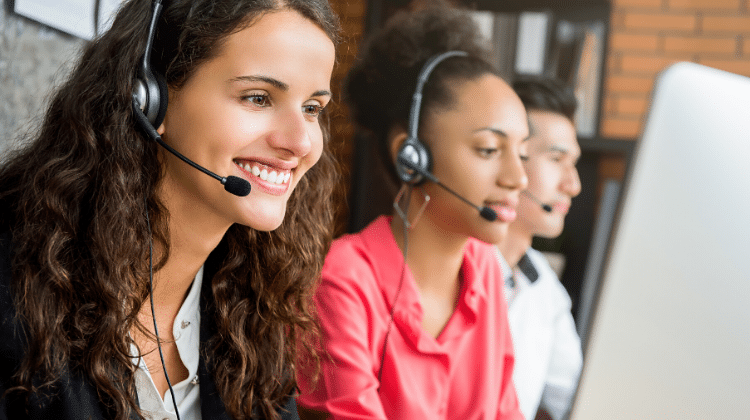 Brought to you by Lead Express:
With the rise in popularity of the internet and everything that has come with it, people are using their phones less and less. However, that doesn't mean telemarketing still isn't an effective way to sell products or services to potential customers.
These days you need to be aware of a lot more and have proven strategies in place to be able to entice potential customers, as people have grown wary of telemarketing calls. Yet, if you can successfully implement some new procedures and processes, your telemarketing campaigns can be successful.
Telemarketing has certainly changed since the old days where you could sell anything and everything over the phone. Gone are the days where people would be excited to talk to an unknown salesperson on the other end of the line. Caller ID has made the experience more difficult as users can simply block or ignore calls from numbers they don't recognize. However, you can make it work as long as you put effort into the right areas.
Following are some of the fundamentals of successful telemarketing:
Practice Your Sales Pitch
This should be the number one priority for anyone who is trying to sell a product or service over the phone. You could have the best product in the world at an unbelievable price, but no one is going to buy it from you if you can't talk about it in the right way.
Practice makes perfect in the world of sales. You need to know your product backwards and forwards and also know exactly what you're going to say to try and sell it. It's a good idea to have some standard replies to any questions or concerns that may be brought up. A good salesperson can sell just about anything with enough information and practice.
Know Who You're Calling
The better you know the person you're selling to, the better chance you're going to have of making a sale. It's essential to get all the information you possibly can about your potential customer. While this may not always be easy, you should at least have their name and make sure you use it throughout the conversation to make the experience more personable.
A customer who thinks they're being treated like a real person is going to be much more likely to buy a product or service from you. Being friendly is not just for social situations. This one tip will give you a huge advantage when you are trying to make sales over the phone.
Focus on Your Demeanor
No one is going to buy a product or service from a person who doesn't have the right attitude. To succeed in sales, it's essential to match your demeanor professional and keep your attitude as positive as you can.
People respond much better to sales calls if the person is genuinely cheerful and helpful as it puts them in a better frame of mind. It also helps garner trust from your potential customers when they look at you in a positive light. It could be the difference between making a sale and losing a valued customer.
Be Successful with Telemarketing
Not everyone is born to be in sales — everyone is created with different strengths and weaknesses. If you're already in sales or have been thinking about switching to it, there is a lot of potential to become successful with the right training and knowledge.
A great telemarketer doesn't rely on just one way to sell a customer. The sales experience has to come as a complete package. Remember to prepare properly and maintain the right attitude, and you'll be surprised at how successful you can be with telemarketing.