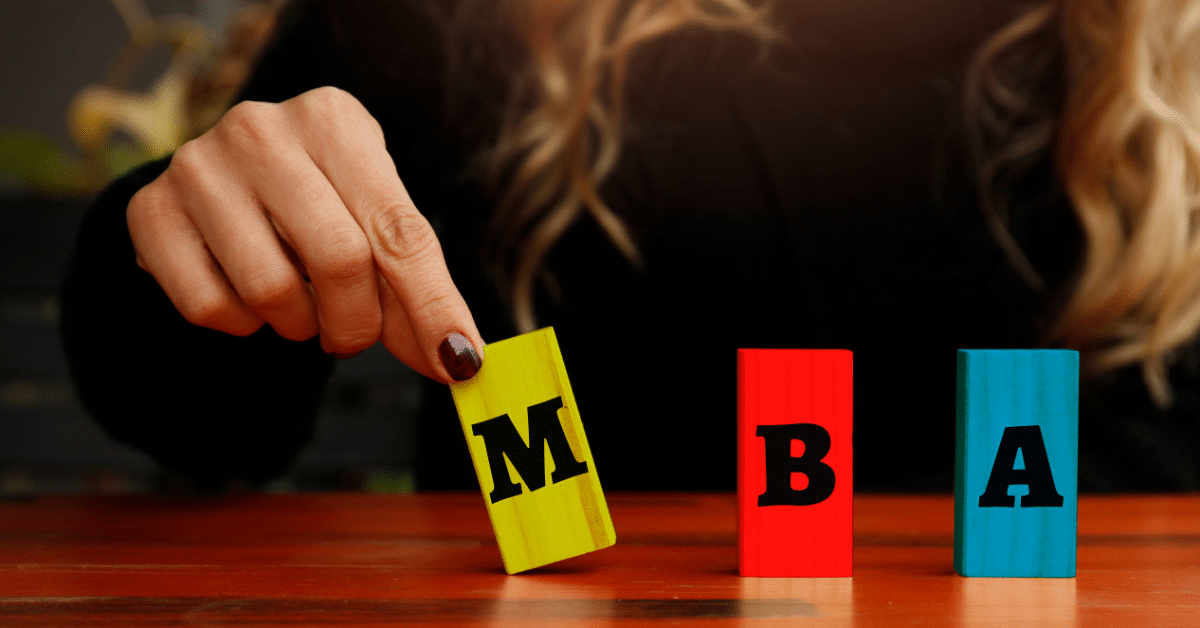 Brought to you by Suffolk University:
Why should entrepreneurs consider pursuing an MBA? How does getting this degree make startups more successful? Business owners have assumed that college degrees are unnecessary when you have larger-than-life business ambitions on your mind. They consider business administration programs needless for anyone willing to become self-employed in the future.
However, statistics  indicate that these myths regarding MBA program are unfounded and based on prejudice. Sure, there are examples of college dropouts, such as Bill Gates, who became successful without finishing their education. But we mustn't forget that Elon Musk completed two degrees before becoming the wealthiest individual on the face of the planet.
How Does an MBA Program Benefit Entrepreneurs?
How does an MBA help you become a full-on entrepreneur? Startup founders can always establish some successful companies without receiving any formal learning at all!
However, studying business under the auspices of some of the most prestigious universities in the United States can accelerate your company-founding endeavors. After all, surveys show that one-fifth of full-time MBA graduates eventually become founders of their own startups.
Pursuing an MBA program improves your chances of effectively becoming self-employed. That's why this article discusses the benefits of an MBA program in-depth and how to choose the right program in the 21st century. Here are some key benefits:
1. Build Your Network
Networking has become important for both employees and entrepreneurs. Employees should utilize their networking capabilities because 70% of jobs aren't posted online today. Similarly, startup founders mustn't forget that people conduct business with those they know, value, and trust.
Therefore, learn about effective MBA networking digitally to pursue your entrepreneurial ambitions. Teach yourself how to network properly by getting your MBA where you can meet influential individuals.
2. Scale Your Business
It's never too late to pursue an MBA and become familiar with the secrets of operating highly successful companies! Even veteran business owners can return to school now thanks to online courses. Getting a formal business education will help you scale your business effectively.
An MBA program can help you transform your company into a successful IPO and keep workers invested in the objective you've set for the company. You can learn what it means to establish a business empire with MBA programs.
3. Hone Leadership Skills
Running a business requires personal leadership capabilities; not everyone's endowed with these skills. Founders can always develop these qualities by pursuing the MBA program.
These online courses focus on harnessing some major leadership capabilities, including negotiation, problem-solving, and decision-making. A business leader knows how to recruit the right people and make accurate investment decisions. That's why getting your MBA helps business leaders.
4. Imitate Famous People
You shouldn't forget that many well-known individuals in the business industry have gained an MBA degree. Tim Cook, Melinda Gates, and Michael Bloomberg are some influential examples of business owners benefiting from business administration degrees.
Similarly, there are several other examples of entrepreneurs and philanthropists who owe their success to business education. After pursuing the MBA program and learning about running a business, they've created billion-dollar conglomerates.
5. Sharpen Business Expertise
Whether or not you're naturally gifted with business expertise, pursuing the MBA program will help you become better at operating a company. This degree teaches you all the practical insights and fundamental capabilities required to establish a startup successfully.
You learn about business aspects such as marketing, governance, and finance. Also, the MBA program educates you about a DDDM-led management style. These lessons make you capable of operating your business expertly.
How to Choose the Right MBA Program for You
We've discussed how networking enables people to obtain lucrative employment opportunities easily. A survey shows that over 70% of people got hired because someone introduced them to the employers.
Now, you can improve your networking expertise by choosing the right MBA program for yourself. Keep reading to learn the tricks to select the perfect digital business administration course. Try to find a course that helps you achieve your dreams in the business industry by using these strategies:
1. Reputation
Don't forget that the college's reputation greatly matters when pursuing the right business administration course. Choose a course that integrates theory into practice, enabling you to establish a business effectively.
Contact their alumni and read social media comments to learn how they rank their colleges. Even while pursuing online courses, it's integral to understand the reputation of your university. That's how you can create powerful connections for your future too.
2. Cost
Students can't disregard the importance of academic expenses when choosing the right college for education. Some business owners don't realize how cost-effective digital education may be for students.
Since you're learning online, there's no need to spend money on traveling, so students can easily afford e-learning programs today. Also, consider the duration of these courses so you can plan your post-graduation business ambitions properly. .
3. Goals
Identify your academic objectives before pursuing a business administration course. Clarify your thoughts before determining which school is perfect for your ambitions.
Since you want to establish a startup, it's important to pick entrepreneurship-oriented courses digitally. That's how you can create meaningful connections easily and network with people who can help you accelerate your business-founding endeavors. Consider your niche before pursuing an MBA course anywhere.
4. Curriculum
Don't neglect the importance of studying the curriculum and understanding which courses are taught to students. Online courses allow students to customize their programs and choose the courses that are best suited to their business ambitions.
Consider your career goals before choosing the courses since there are various options, including analytics, finance, and marketing. Your choices can determine which programs will help you become better at running your business.
5. Accreditation
Lastly, students shouldn't disregard the importance of accreditation. Make sure that the college has region-based accreditation before pursuing the MBA program. Your university's accreditation easily impacts your employment opportunities and your entrepreneurial ambitions.
You must remember that organizations such as AACSB, ACBSP, and IACBE accredit MBA programs to ensure school's programs meet minimum educational requirements. By choosing the right school, you can make your MBA education worthwhile for your ambitions.
Conclusion
Entrepreneurs can establish more successful businesses after pursuing the online MBA program today. That's important since statistics have shown that 20% of startups collapse two years after being created.
Discussing the benefits of the MBA program, they help you build your network properly. These courses can sharpen your business abilities and help your companies expand easily. When choosing a program, consider your objectives and ambitions. Don't disregard the school's accreditation, and consider the college's reputation. Check which courses they're offering, then choose the ones you need for to reach your ambitions.
Your business can benefit when the founder is an MBA graduate, so pursue an MBA program with the above suggestions in mind.