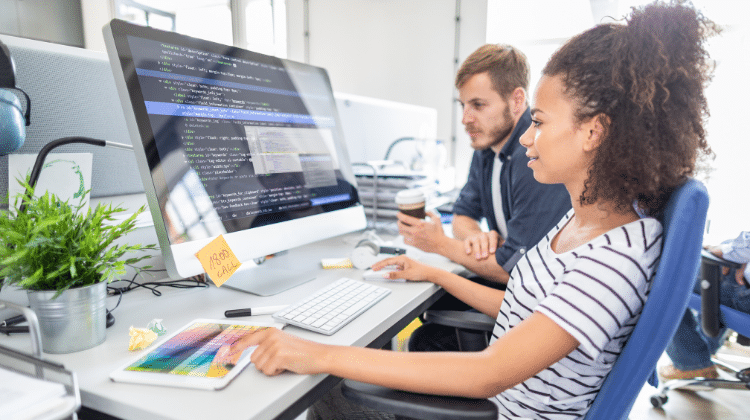 Brought to you by Direct Line Development Inc.:
It's hard to put an exact price on web development because the value of your project varies based on what you want from it. For instance, a personal website may not be too much demanding, but the same is not true for a business website that is meant to target the market and boost your profitability.
Thus, the cost of web development varies significantly. If someone gave you an exact cost estimate without first checking into the details of what you want from your site, then you must reconsider if it's the right person for you to work with.
The idea is simple – the more you put into your website, the more you'll get out of it as a result. Just be patient and good things will happen, you can count on it!
How Much Does Web Development Cost?
You've probably come across a couple of ads for website creator tools that will let you create the perfect website in just a couple of minutes, all for free! Yes, the websites are free, and you can make them without much effort or technical knowledge, but how well do these websites perform?
Therein lies the problem.
Web creator tools have a limited impact factor and are thus only suitable for personal websites and portfolios, but not for eCommerce stores and business sites. The latter demand stunning design and enhanced visibility on the internet.
This is only possible for projects handled by professional website developers and creators.
An individual developer may demand between $500 and $5,000 for your project based on the effort required for the type of site you have in mind. Of course, the results, though impressive, will not be able to match the excellence of what a web development agency can pull off.
Agencies usually have departments for every aspect of the web development process and can better monitor the progress with the design, code, SEO, and so on.
However, the best also demands a bigger cost for web development, which in this case, will be a couple of thousand dollars at a minimum.
Bottom Line
Now that you understand how web development costs can vary, it's important to keep the value factor in mind before finalizing your decision in favor of one development option or another.
Remember, for any online visitor, your website will be the first peek into your business. You want the experience to be as perfect as possible. Thus, go for high-value/high-cost options if the stakes are high.