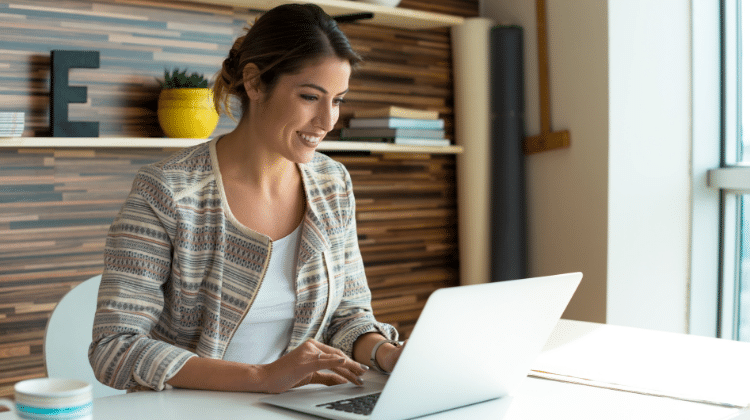 Brought to you by Article-writing.co:
Thought leader: An expert in their field. The go-to person for a comment. The first person you think of when you mention an industry topic.
That respectable figure is you. Earning the title of thought leader could help you open more opportunities for yourself as a reputable figurehead in your industry and also open doors for you to accomplish more for your business. You've especially earned this title after fighting through adversity, glass ceilings, and more to climb your way to the top.
As an industry leader, you already know the ins and outs of your field but just need to prove it through your online presence to legitimize your thought leader status.
Positioning Yourself as a Thought Leader
Being an expert in your field isn't enough. It's only a prerequisite. To realize the benefits of that expertise, you need to tell the world that you are the person they should be listening to. There's a catch though. You shouldn't be overtly calling yourself an official thought leader. Rather, you need to follow the saying that "the proof is in the pudding."
That's because thought leadership isn't about boasting your accomplishments or knowledge. It's about sharing what you know, voicing your opinions, and standing by your convictions to help your target audience navigate your field.
It's also about putting yourself out there by sharing content so you can be seen and heard by your peers within your professional network, potential clients, and followers who already admire you.
Look at Sheryl Sandberg, Shonda Rhimes, Brene Brown, or Tarana Burke. They're all recognized thought leaders, and they all have something in common. Each woman has actively worked to share her expertise through books, TED Talks, public speaking engagements, and an active online presence.
Freely sharing information and knowledge with people, giving your time to help those working their way up the corporate ladder, and investing the effort to write down what you know are all essential elements of being a thought leader. But there's one more vital ingredient.
Be strategic. Align your thought leadership efforts with your business goals. If you want to be seen as a trailblazer in your industry, you need to choose the right outlets and online platforms where you can make a genuine impact.
In the same way that your current marketing strategy aligns with your business goals when promoting products and services for your business, for example, so should your thought leadership strategy when promoting yourself as a top 1% in your field.
Get Professional Articles Written to Boost Your Thought Leadership Platform
This takes time and effort, yes, but there are ways to streamline the process. Consider outsourcing to get professional articles written on your behalf. Professional writers will take what they learn about your industry and the role you play in it to enhance your online presence so you can remain focused on doing what you do best.
In addition to saving time, when you get professional articles written, you benefit from having your thoughts presented in their best light. This can be especially helpful for people who are experts in their field but aren't necessarily strong writers. They are still your unique and insightful thoughts and ideas being shared. With some help, they've been packaged in a clearer and engaging way by a professional writing service.
When aligned with your business and strategically implemented, you'll see a positive impact of your thought leadership initiatives on your business. As a recognized expert in your field, you could have journalists approach you for comment on industry happenings, which in turn, will raise your business's profile.
The audience you build through your thought leadership efforts will contain numerous potential clients or customers to boost your sales. Peers will turn to you for advice, bolstering your reputation as an expert.
Thought leadership is about contributing to the greater good for people in your field. It's about sharing your valuable knowledge and insights to contribute to a better, more informed society. On top of this, thought leadership is a guaranteed method to strengthen and expand your business.