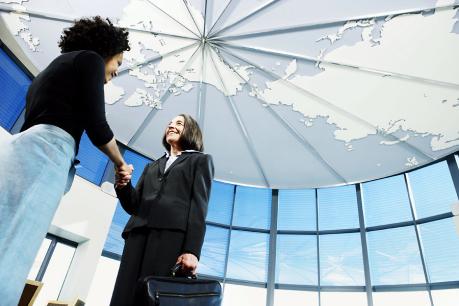 Women love engagement, connecting with one another and networking, it's in our blood! Have you ever told a girlfriend of a great new product, clothing line, TV program or spa that you just adored? When I am looking for a great massage no matter what country I am in, I phone up a girlfriend or use Facebook to ask the question, I get immediate referrals and why. Now, that is one of the top ways to connect and engage with other women, ask a question.
Zumba has taken off along with other dance-fitness courses, one thing I notice is that women are gathering for health reasons, but also for coming together for a mutual cause, creating community and doing it in a fun way! Number two of getting women to buy is by having do something physical that will make them feel sexy and have fun!
Years back, in 1992 when there was a brand new marketing campaign for corporate women asking them to run against breast cancer, they raised $85,000. Today, the Canadian Cancer Society has over 200,00 participants running across the country and is recognized by it's pink bow. Marketing now ranges from coffee mugs to t-shirts, the branding has exploded and in 2010 the same Run For The Cure raised $33 Million dollars! Number three for getting women to buy, give them a reason to help out other women and they are a force of nature.
When women understand their worth in the world, they show up ready for action, empowered. In today's business landscape women are cultivating more their ability to run their own businesses and to say yes to opportunities and new experiences that once were not available. It's interesting when you take a peek