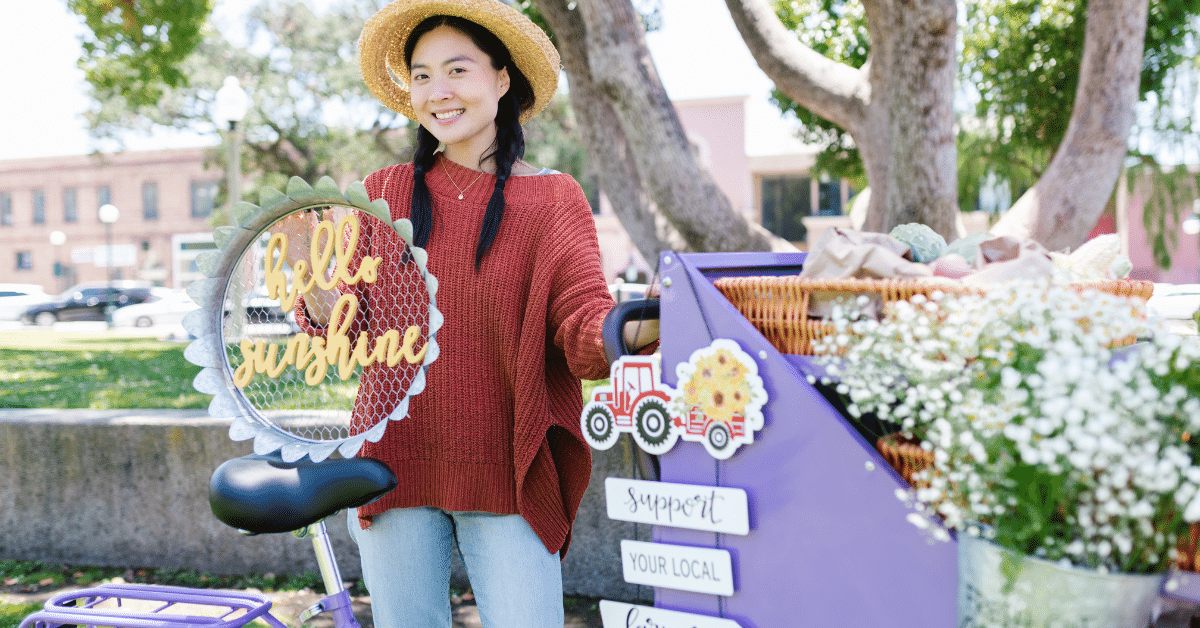 Brought to you by Ferla Bikes:
The food cart business is growing exponentially as more people are discovering the freedom and excitement that comes with being their own boss and offering customized fares to hungry customers. In fact, the industry is expected to top $1.16 billion, which is good news for those seeking to leave the confines of the office behind.
While there's no denying that opening a vending push cart business can be lucrative, many people are unsure if they can actually make a comfortable living. The good news is a well-run food cart business can earn between $23,000 and $100,000 every year, making it an excellent option for those looking to live out their dreams.
While it will take work, if you're ready to discover why thousands of men and women just like you have left the confines of their draining nine-to-five jobs behind for the satisfaction of owning their own tricycle vending carts, these tips will give you the help you need to ensure success!
Prepare a Plan
As with any business, you'll want to prepare a well-thought-out business plan before taking action. Take some time to map out your budget, the equipment you'll need, the locations you'll visit, who your target customers are, and what products you'll sell.
It's essential to have a comprehensive understanding of what it will take to get your business off the ground, including where you can find vending carts for sale since a functional vending push cart is the heart of your company. Thorough planning is the key to a successful, long-lasting business in the future.
Understand the Legal Requirements
Opening your own business entails following laws to ensure it is compliant with regulations and you don't encounter problems down the line. You'll need to research things like opening a legal entity, setting up a business bank account, filing self-employed taxes, and more.
Although it may seem overwhelming at first, there are resources available that will help you navigate the process and ensure your vending push cart business is fully legal and good to go!
Obtain the Right Food Cart
Obtaining the right food cart to fit your needs is one of the most vital parts of starting your vending push cart business. There are many different models of tricycle vending carts available, which is incredible but can quickly become overwhelming for first-time vendors.
When selecting which cart is right for you, there are a few aspects to consider – including what you're selling, size, and your budget – which will help make the process easier and help you choose the best one.
Consider What You're Selling
During your planning phase, you will determine what you plan on selling in your food cart business, which is integral for helping you choose the right cart for your needs. Consider what food you specialize in preparing as well as what your target customers enjoy eating to find the perfect offering for your business.
There are countless different options available, including tacos, barbeque, coffee, fusion, and more. Once you know what you're selling, you can decide which vending push cart suits your requirements, allowing you to purchase the perfect cart for your business.
Select a Size
Food carts come in many different sizes, ensuring you can find the ideal one for your business. By far, the most popular option is a three-wheeled tricycle vending cart since they provide unmatched stability and ample space for all the equipment and ingredients you'll need to service your customers.
Determine Your Budget
Tricycle vending carts come in a variety of prices. The cost is determined by multiple factors, including the manufacturer, features, size, and more, which is why predetermining your budget is the best way to narrow down your search and keep it from becoming overwhelming.
Sticking to a company that offers premium vending carts for sale that are known for their durability and quality is the best way to ensure you purchase a vending push cart that will withstand the test of time.
Develop a Marketing Strategy
Once you have all the equipment necessary to open your food cart business, you'll want to develop a solid marketing strategy that will attract a loyal customer base. You already plan on making delicious, high-quality fare, but how do you draw customers in who haven't had the chance to taste your cuisine yet? Start by considering the target customer you identified during your planning stage, and ask yourself what the most impactful way to reach them is.
For example, if your target customer is between the ages of 20 and 35, they may spend their time on social media platforms like Instagram, which you can use to purchase ads promoting your business. Or why not attend local events in your area, which are an excellent way to reach a large number of people all in one place?
Developing a customized marketing strategy will help propel your vending push cart business forward in the shortest amount of time.
Get Started on the Right Foot
If you're ready to discover why thousands of people are starting their own food cart businesses, these proven tips will help you get started on the right foot. While it will take time and hard work, you can have a successful business of your own, where you are your own boss and have the freedom to live your dreams. So, what are you waiting for? Your vending push cart business awaits!