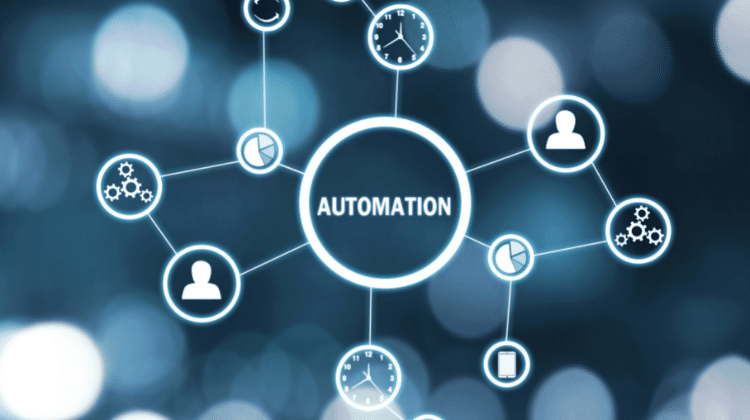 Brought to you by Camunda:
Automation is one of the most critical business strategies in today's digital marketplace. It saves time and money while also increasing productivity and maximizing profits.
Here are some ways you can automate your entire workflow to save precious time for more important tasks. Let's begin with understanding what automation really is.
What is Automation?
Automation is the process through which humans can create and apply technologies that produce goods or services with minimal human intervention. These implementations can improve efficiency by increasing the reliability and speed of tasks previously performed by people.
In areas such as manufacturing, transport utilities, and defense facilities operations, information technology automation is being used more often than not because it allows for completing these activities at a higher level without any assistance from humans.
Why Do You Need Automation?
It's no surprise that automation is present in most industries and has become more prevalent over the years. Automation can minimize labor requirements or completely replace humans for tedious tasks. It often starts out small-scale but grows as it becomes easier to maintain with less human contact involved.
For example, most manufacturing plants use automated robotics to make their products. The human input is only for defining the process and supervising it. At the same time, robotic assembly lines do all of the assembly by themselves, with raw materials converted into finished goods automatically at a fast pace.
Automation is growing more popular in every sector. Artificial intelligence and machine learning techniques have been incorporated into software/hardware and lower-level machines so innovation is maximized with humans playing a less significant role.
Benefits of Automation
Cost Reduction
The benefits of automating repeatable tasks are innumerable for IT operations. With automation, a company can save money by operating more efficiently and making fewer errors than without it, and reducing headcount in some areas.
Boost Productivity
Automating workflows can reduce the time spent on repetitive tasks and manual testing, freeing workers to focus their efforts elsewhere. In addition, this allows employees to complete more projects in a single day. As a result, it boosts the output exponentially.
Increases System Availability
One of the IT sector's most important priorities is to ensure system availability at a high level. By automating save and recovery systems and monitoring your network remotely through a web-based interface on devices like smartphones or laptops, they can significantly reduce downtime and facilitate disaster recovery more quickly.
Improves Reliability
Automation is a great way to improve reliability. By automating tedious, repetitive tasks, we can reduce costly errors by eliminating the human factor in complex networks with numerous operating systems. Furthermore, it's especially beneficial for IT operations managers who are burdened with managing larger businesses.
Moreover, if you want an easy-to-use system that relieves employees of mundane manual work while improving efficiency, you can take the help of automated decision engines. Read on to find out how it's functional.
Automated Decision Engine
Automated decision engines are the future of business. These decisions are made by combining data and rules to optimize, adjusting as new information comes up. They work best for frequent choices that need not be too complex or deep with electronic information available at hand.
Furthermore, automated real-time decision-making can help a company test customer experience efforts without having expert human interaction, which is more time-consuming. This, in turn, frees managers from doing mundane tasks so they can focus their energy on more important things while still keeping tabs on progress.
Where is Automation Used?
The software script will test the product in its entirety and produce a report. Software tools are also available to help generate code for an application, so users just need to configure it by defining the process they want their program to do.
The latest invention in business intelligence is a new form of high-quality automation. Many industries have seen great success when they've automated, so it's time to take the next step to develop better technology.
In addition, automation is present in many forms of our everyday life. It can be seen from simple to complex applications such as household thermostats controlling boilers, the earliest automatic telephone switchboards, and more advanced algorithms behind self-driving cars.
For instance, home automation is a way to have total control over your home without lifting a finger. You can use it for anything from turning on an AC unit in the summertime, all the way to having full remote access to your entire house with security cameras and alarms.
Likewise, network automation is a process that helps people set up, manage, and maintain computer networks.