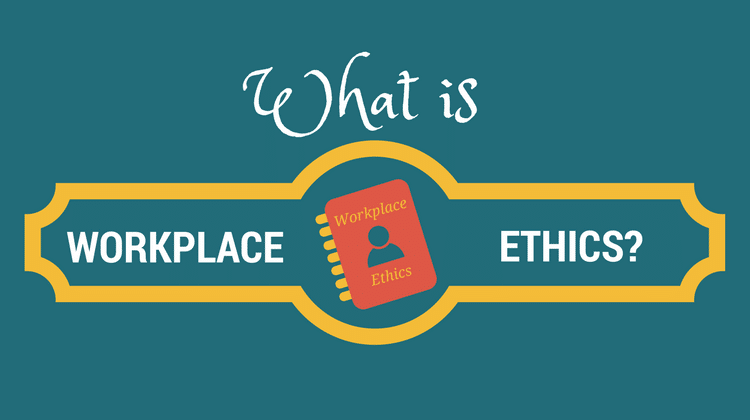 Sponsored by Grace College:
The percentage of U.S. workers who said they observed misconduct on the job fell to an all-time low of 41 percent in 2013, according to the National Business Ethics Survey (NBES). This "low" figure is down from 45 percent in 2011 and a record high of 55 percent in 2007.
Although improvements are occurring, more changes are needed to help bring workplace ethics to an acceptable level.
What Is "Workplace Ethics"?
Workplace ethics and business ethics refer to the ethical dimensions of organizations and commercial activities. The term "workplace ethics" applies to nearly every issue in business, including the production, distribution, marketing, sale and consumption of goods and services.
Discussing workplace ethics can entail looking at ways that businesses have displayed and can promote positive behaviors. However, as the NBES demonstrates, misconduct is a major problem in business. Other negative findings from the survey include the following.
A significant amount of misconduct involves continuous, ongoing behavior rather than one-time incidents. More than a quarter (26 percent) of employees said that misconduct represents an ongoing pattern of behavior, with 41 percent saying the behavior has been repeated at least a second time. Only 33 percent said the behavior represents a one-time incident.
Managers are responsible for a large share of workplace misconduct (60 percent), and senior managers are more likely than lower-level managers to break rules.
More than one in five workers (21 percent) who reported misconduct said they suffered from retribution as a result. That is about 6.2 million Americans.
The Role Ethics Play in the Workplace
Forty-one percent of U.S. workers observing unethical or illegal misconduct on the job is a large number.
Some people may point out that "not all of those incidents were major, budget-busting acts of wrongdoing," according to the Society for Human Resource Management (SHRM). "But ethical lapses tend to snowball. Once employees see others breaking rules without repercussions, they may believe it's OK for them to do so, as well. Or they may get fed up and leave the company. In short, a culture where misconduct is tolerated—or, worse, encouraged—could result in higher turnover, lower productivity and, ultimately, a diminished reputation and profitability."
A company that doesn't combat unethical practices may suffer, even if wrongdoings aren't major by most people's judgment. This kind of behavior can undermine the moral fabric of the company, possibly leading to bigger problems than the unethical instance in question.
Building an Ethical Corporate Culture
Organizations in the NBES with "strong" or "strong-leaning" ethics cultures increased to 66 percent in 2013, compared to 60 percent in the previous survey. Some common tendencies reveal how these organizations are becoming more committed and successful with workplace ethics.
The percentage of organizations providing ethics training rose to 81 percent from 74 percent between 2011 and 2013.
Two-thirds of organizations (67 percent) included ethical conduct as a performance measure in employee evaluations.
Almost three out of four organizations (74 percent) communicated internally about disciplinary actions when wrongdoing occurred.
Studies reveal that companies working on building and maintaining ethical workplace cultures are more financially successful and have more motivated, productive employees, according to the SHRM. Because HR professionals are heavily involved in hiring, training and evaluating employees, they can influence ethical workplace culture at many levels. They should protect organizations' customers and clients from unethical conduct while helping organizations flourish by promoting ethical values in daily operations and by building trust.
Grace College's business programs are rooted in sound moral and ethical approaches to business, with a focus on Christian servant leadership. Grace College's fully online Master of Business Administration provides students with a strong foundation in marketing, accounting, finance and human resources as well as coursework in entrepreneurship. This program can help graduates pursue leadership opportunities in business.