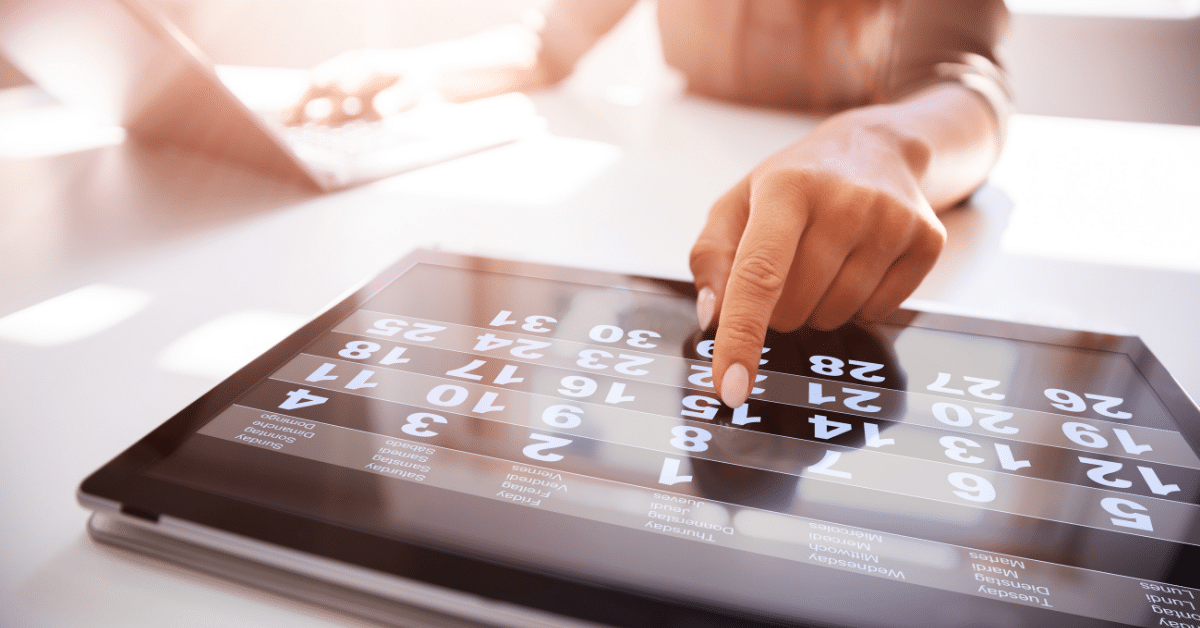 Brought to you by Papershift:
A staff rota is an important tool for shift-based businesses. It organizes the business day and makes sure all demands are met. By using software, you can easily create a good rota that includes workers' availabilities, qualifications, and the businesses' needs. How does a rota help your business, and what makes it a good rota in the first place?
What is a Staff Rota?
A staff rota can also be called a schedule or a roster. Some might use the term shift plan, but it contains more information than just the time slots and the staff members who will be working each of them. In total, it contains information about:
Shifts
Relevant locations
Staff members' Responsibilities
Specific tasks to be completed
It might also include more data, like which employee has which specific qualifications or when absences are planned. Overall, it helps a business keep track of their needs, the available staff members, how much they've worked, and much more. Without a good rota, it's hard to keep a business running smoothly and efficiently.
Tips for Building the Best Staff Rota
You can theoretically create a staff rota by hand, and it has been done this way for many years. However, today, rota planners love Papershift and other helpful, dedicated rota planning software. It makes it easy to collect, analyze, and compile data, and it can be automated to take much of the task off the responsible person's hands.
Once you've found yourself a great tool like Papershift's scheduling and rotation planning software, you can look at the features of a good rota to determine how to create a good version.
The Best Staff Rota from a Manager's Perspective
A manager can have several requirements for a good staff rota. This includes factors that will help organize and optimize the business, like:
Satisfying Demands – A business has needs that need to be fulfilled for a successful business day. For a restaurant, it might be the right amount of staff members for a specific day's typical customer number. They need to have the right expertise to fulfill the tasks satisfactorily. Every customer must be happy with the service, and every task must be done by the end of the day. If you have too few or the wrong staff members planned for a shift, you won't satisfy the businesses' or customers' demands.
Saving Time – A good staff rota is quick to create. You can efficiently cut the time a person has to spend on collecting information and finalizing a rota by using a dedicated staff scheduling software. This way, the responsible person can use their time for their core tasks instead.
Cutting Costs – A good staff rota should cut costs. This is easily done by minimizing human error when creating staff rotations. A software has enough processing power to easily calculate the best solutions. It will eliminate factors like accidentally over or under staffing. Additionally, it can use its analyzing powers to find better solutions for non-optimized business practices. It will also keep an eye out on the hours a staff member has already worked. If you'd have to pay overtime, the software will look for a different worker to schedule instead.
Increasing Revenue – By saving time and cutting costs, the software and a good rota will automatically increase revenue. However, businesses also benefit from better performance and happier staff who will be more motivated when their shift plans are good. This will give your business competitive advantages.
The Best Staff Rota from an Employee's Perspective
The demands for a good staff rota might look different for a staff member. They focus on factors like:
Stability and Flexibility – Staff members use the rota to plan their lives. When they know which shifts they're working, they can use their free time to create a good work-life balance. This is only true if they can rely on the shift plans, which means rotas must be created and sent out in advance and remain as unchanged as possible. However, by communicating changes efficiently and finding the best solutions, the software can also allow flexibility and agile work environments.
Easy to Access – It shouldn't be hard to access the information on a rota. If you have a printout hanging at the office, staff members have no access to the information anywhere else. A scheduling software has an app or desktop version the staff members can use anywhere and anytime to keep track of their shifts. They can even use it to add availabilities or absences themselves.
Easy to Read – Once the rota is accessed, it must be easy to read. Things like Excel spreadsheets are famously hard to navigate. The scheduling software creates an easy overview, since it only gives each worker the data relevant to themselves.
Fair and Transparent – A scheduling software makes sure no staff member is overworked, and the shifts are divided between them fairly. This way, you can reduce conflicts in the workplace.
Conclusion
Scheduling software is a great tool to create a good staff rota. It will easily collect information and calculate the best solutions. It's accessible for both the workers and managers. HR personnel can create schedules on time and communicate them efficiently. Additionally, the automated software will cut their workload and give them more time for other tasks.
The resulting schedules will be optimized and reduce human error. Unnecessary costs will be cut, and efficiency will be improved. This way, a good rota will help you organize your business to increase your revenue and employee happiness.