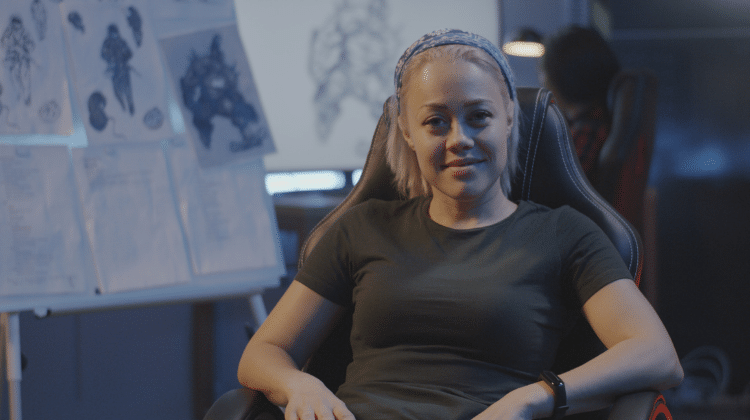 Brought to you by Eldorado:
As time passes by, more and more women are hopping into the sectors that have been dominated by men for so long, and the gaming industry isn't an exception.
We can't deny the fact that women are still so underrepresented when it comes to gaming, be it playing or developing. The common misconception is that gaming is a masculine hobby. However, women make up an important part of the industry.
Already, there is a large number of females working in the industry trying their very best to challenge the long dominating male narrative and shine some light on women who contribute so much yet never get acknowledged.
The female popularity in the gaming business has seen a considerable increase for quite some time now as gaming has evolved to be more inclusive. Over the past two decades, the number of female gamers has increased to an extent where both ESA and ISFE have stated that females make up half of the gaming community today.
Another positive factor is that employers these days are more open-minded when it comes to employing women. The opportunities that women now receive in the gaming industry are unparalleled because the preconceived notions of gender are less common. More and more, it's ability that matters the most.
Women in the gaming industry have long faced problems like unfair pay, hostility in the workplace, and no clear path for progression because of the dominance of males. Despite all the challenges, women are proving to be highly capable, and their experience and love for games is being appreciated all around the world.
Furthermore, the increasing acceptance towards female gamers has resulted in hundreds of female gaming influencers emerging and getting noticed.
Online gaming has played a major part in bringing more women to the industry as consumers and professionals. We see so many female streamers such as PokiMane and Loserfruit streaming gameplays of popular titles like Fortnite and Minecraft on Twitch as well as many other social media platforms.
And it's just getting better and better for females as time goes by. Some even think that female streamers will probably overtake male streamers in time.
However, we still don't have a considerable number of female developers in the industry, and that is for many reasons. One of the many reasons is a psychological one. Since the gaming industry is largely dominated by males, women don't even feel like they can thrive in the industry and have a successful career.
Things are gradually changing though, getting better for women, and in a few years time it wouldn't really be about a specific gender being considered better in the gaming industry. The best part about is that we're going to have a whole new variety of ideas that will be developed into games that make it to the top charts.