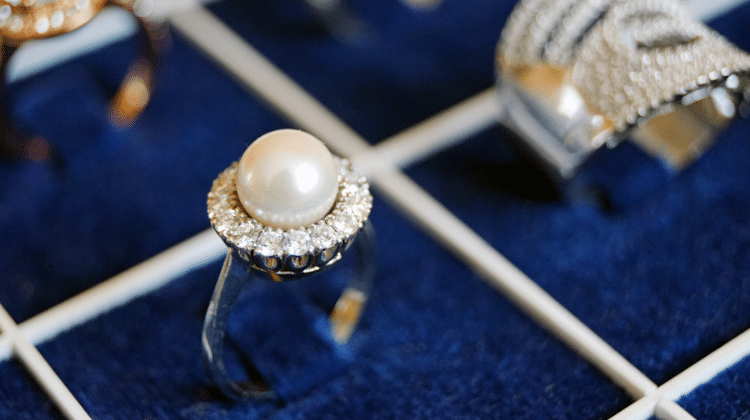 Brought to you by Laguna Pearl:
There's nothing you love more than sparkly bling – and you're ready to transform your biggest passion into a business. Regardless if you're thinking of selling boho fantasy jewelry, sleek and minimalist pieces, or classic fine jewelry like diamond earrings or pearl rings, getting your business up and running involves a few distinctive steps. From choosing your niche to building your website, here is your mini guide on how to launch your own online jewelry store.
1. Pick / Create a Niche and Test Customer Interest
There is a plethora of jewelry stores out there – and only a fraction could be considered a success. While there are many factors that account for building a strong brand, the first one that many entrepreneurs often neglect is picking a very specific niche – at the very least. Fact is, creating your very own niche is preferable, which basically means that you need to pick a tiny slot of the jewelry universe and commit to it.
To start out, make sure you have a good understanding of what customers are looking for. Using tools such as Google Keyword Planner, you can research the keywords in your niche that get the highest volume – and where there's volume, there's definitely an opportunity to make money.
2. Start Your Hunt for the Right Suppliers
There are two ways you can go about this: the traditional, more expensive route and the newer and cheaper alternative that comes with its cons. Basically, as a jewelry store owner, you'll have to make the decision whether you want to opt for wholesale or dropshipping.
Wholesale comes with the negative that it requires you to have storage for your jewelry (albeit not a large space), while dropshipping means you'll have far less control over the entire process, from packaging to shipping.
If you're taking the wholesale route, make sure to reach out both to local manufacturers as well as to online suppliers. As for dropshipping, the big plus is that it's less expensive overall, but it comes with greater risks. If you choose to work with a Chinese supplier, keep in mind that while there are many reputable sellers out there found on Aliexpress (suitable for dropshipping) or Alibaba (better for wholesale), a percentage of them offer counterfeit items, which are not a fit for the US / EU, particularly if they're branded.
3. Perfect Your Shipping Process
If you opted for the dropshipping method mentioned above, then your involvement in the shipping process is very limited, since your supplier will be doing the job for you. But if you decided to take the traditional route in order to sell trendy chokers, pink pearl earrings, or bib necklaces, then mastering the art of a perfectly and safely packaged product is a must.
Make sure to keep your costs to a minimum by avoiding large packages, while ensuring that you're protecting your items thoroughly with a combination of thermocol, bubble wrap, and cardboard packaging that is damage and rain-resistant.
4. Choose a Platform and Build Your Website
If this specific part of the process seems most intimidating, then, good news: building a website is far easier today than it was just a few years back. With the wide range of user-friendly web building platforms available on the market today, the technical side of the job is not that challenging.
To start out, make sure to do your research on platforms such as Wix, WordPress, Shopify, or Magento, keeping in mind that Wix is the more affordable option, while WordPress is ideal if you want a highly-customizable website.
5. Maximize All Your Advertising Opportunities
You've got your suppliers and your website is up, so now's the time to focus on promoting your products. Maximizing everything social media has to offer is a given, so be consistent on all your platforms and focus on great photography, as well as on creating campaigns centered on major life events, holidays, and seasons.
From writing compelling descriptions for your products and using content-rich advertising in all your campaigns to partnering with social media influencers and cultivating a relationship with your followers, everything you put out there is a great advertising opportunity.