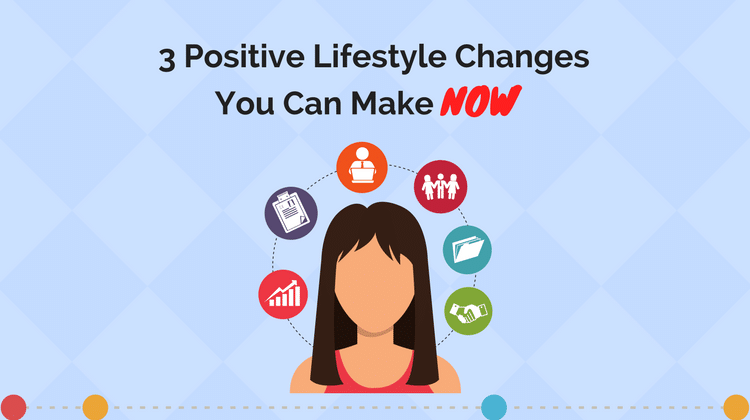 Sponsored by Oz Drug Tests:
Modern professional women are some of the most overworked, over-stressed and under-appreciated people in the history of human existence. The modern world is obsessed with constant motion and ever-increasing productivity, and this leads to burnout or worse for many women. With a long to-do list and full plate, it can be easy to ignore the types of positive lifestyle activities that are critical to physical and mental health.
For other women, it can be complacency which has led to overlooking proper positive techniques. We get so caught up in all of the routines and monotony of life that we forget what it feels like to be excited about life. Additionally, it is estimated that 15 million American adults currently suffer from depression.
Whatever has caused your current rut, you can implement some simple changes that can help you go from meh to motivated. Just as importantly, these positive lifestyle changes do not require significant practice or time, and they can be put into place immediately. If you are looking for some simple ways to improve your mood, mental health, and overall quality of life, the following tips may be surprisingly beneficial.
1. Regulate Your Sleep Schedule
Many modern women and men take pride in the claim they only need a few hours of sleep (as little as three or four, according to some) each night. But unless these people are some new type of robot-human hybrid, they are either lying or in for a rude awakening in the near future. They, you, and everyone else needs at least seven to nine hours of sleep, and you should not think of sleeping less as any sort of productivity booster or point of pride.
Aside from scheduling enough sleep time every night, there are a few other techniques to fall asleep, stay asleep, and get the most out of your sleep, including:
Begin turning down lights a few hours before bed.
Communicate with your partner and get on the same sleep schedule, if possible.
Do not drink caffeine for at least six hours before bedtime.
Create a nightly relaxation routine to begin one hour before bed.
2. Disconnect and Unplug
While we're on the topic of bedtime, the bright lights of your computers, smartphones, tablets, etc. can stimulate brain activity and keep you up far longer than you want or should be awake. It is also thought that the color blue can have a negative impact on your brain's ability to wind down and sleep. You should turn off your phone and any other devices at least 30 minutes before bed.
But even beyond this, over-stressed individuals would benefit from additional unplugged time. You can schedule some time every day to disconnect yourself from social media, phone calls, email, and all of the other digital distractions that keep you from peace. Let your friends, family, and others know about your unplugged time in advance, so you don't have to worry that they may be trying to reach you.
3. Do What You Can and Let the Rest Go
Worriers believe they will always be that way and that there is no way to change, but that is simply untrue. Crazy things are going to happen no matter what you do, and typically, worrying will not change the outcome. If things get overwhelming, just take a few minutes to breathe in deeply and try to remember you're doing your best — which is all you can do.
Even something that seems as silly as making yourself smile (seriously, physically put on a smile) can have an impact in making you feel a little better. Just because you may take some unconventional means to be happy doesn't mean your employer will bust out the drug testing kits. Do what you have to, let your hair down, take in every moment, and be happy.
Worry only about what you can accomplish now, and know that everyone moves at different speeds. Don't beat yourself up for what you perceive to be shortcomings. Even in the fast-paced, ultra-productive environment in which most modern women live, never forget to take care of yourself.