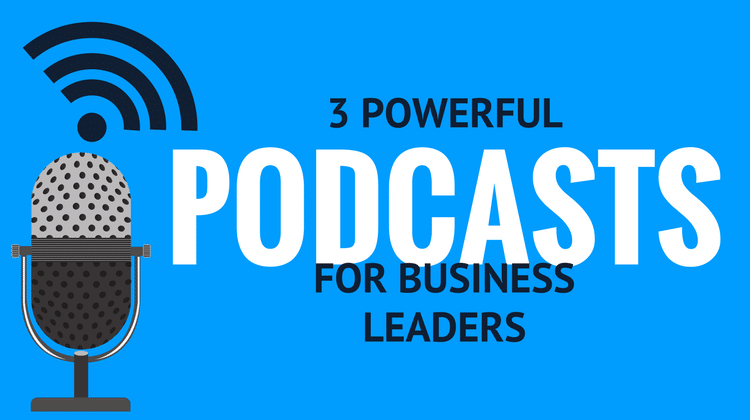 Whether you're a podcast newbie or aficionado, the recent proliferation of podcasts means there are ample choices for business leaders on the run. Listen while you're taking the kids to school, working out, walking the dog, or over a glass of wine. Podcasts can be streamed live from a website or downloaded to any digital device using iTunes, SoundCloud, Spotify or any streaming app.
I'm a podcast junkie, listening to episodes on subjects ranging from business to sports, gossip to self-help. Below I have shared three that have been my recent guiding lights in tackling the day-to-day challenges of running my business.
1. Radical Candor
Radical Candor is a must-listen for anyone managing or being managed by people — so in other words, everyone. Co-hosts Kim Scott and Russ Laraway, long-time executives at companies like Apple, Google, and in the military, are on a mission to help you love your work and the people you work with.
The name Radical Candor comes from Kim's book outlining her philosophy of what defines effective management — caring personally and challenging directly.
Podcast episodes range from 20-30 minutes and have barely any advertisements. The structure tends to be fairly consistent. Kim and Russ start by introducing the topic and why it's important by sharing personal anecdotes of their experience with this particular aspect of managing people. The stories often reveal mistakes they made as managers, which certainly helps to humanize them. Then they go through what they learned, ending with actionable tips for listeners.
I leave every episode with specific ideas I can incorporate with my team, and listening has absolutely made me a more effective and self-aware manager.
 2. The ONE Thing

The ONE Thing is a companion product to the best selling business book by the same name. The ONE Thing is a podcast dedicated to helping you figure out how to achieve your grandest dreams through focused time management.
If you enjoyed reading the book and yet still struggle to live its lessons, this is the podcast for you. It's a great compliment in that it gives you bite-sized, actionable ways to implement the lessons of the book into your life. If you've not yet read the book, I'd highly recommend it. It is a quick, visual read that will revolutionize how you approach your goals.
Episodes are 40-60 minutes and completely ad-free. Host Geoff Woods gives mini-presentations on a whole range of topics relating to effective time management, as well as inviting guests to join him for certain episodes. What makes the podcast particularly powerful is Geoff's transparency about his own struggles with living the philosophy of The ONE Thing. For anyone figuring out how to tell your company's story, I highly recommend episode 38 in which Geoff explores how to talk about The ONE Thing with story coach, Lisa Bloom.
 3. Open for Business

Open For Business is a podcast about building a business from the ground up, Open For Business offers episodes that serve as an introduction to all the major aspects of building a business. From how to hire people to how to set your prices right, this podcast is designed for people just starting out.  
There are several things I particularly love about this podcast. One, the host. John Henry founded his first company when he was just a teenager. Today he supports other entrepreneurs through his non-profit incubator, Cofound Harlem, or through his minority-owned venture firm, Harlem Capital Partners. With so many podcasts being hosted by white voices, Henry, who is Dominican-American, brings much needed diversity to the podcast listings.  
Two, the format. Henry interviews business owners experiencing the very subject of the episode and summarizes by giving specific lessons and tips in a numbered list. It's a delightful combination of storytelling and advice.
Open For Business is a branded podcast by Gimlet Creative with eBay. This basically means eBay paid to make it, and it features their services and outcomes in the content. I was a bit worried about this, but it's subtle enough to not be obnoxious. Just expect to hear a lot of stories about how eBay helped business owners find success.  
What are you waiting for?! Download one of these awesome podcasts for business leaders and start learning lessons you can use in your business today!
Save