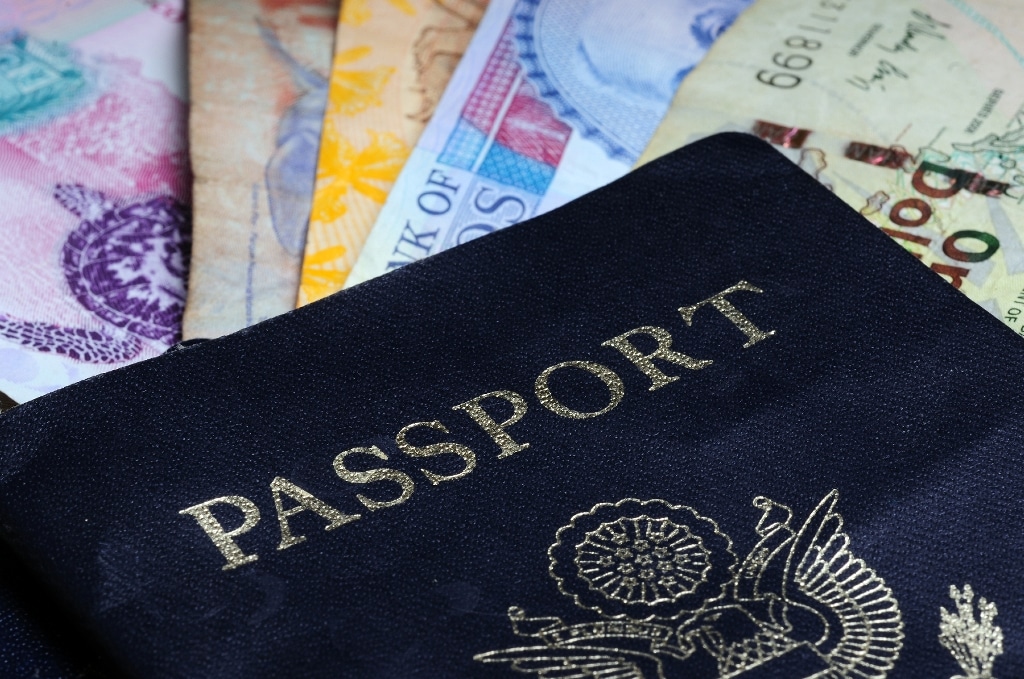 Hanoi, Vietnam: I sat, packed like a sardine, in between a pudgy-face child and an elderly woman expertly handling her chopsticks as she shifted crispy, fragrant pieces of pork into broth. I couldn't have been happier.
Two weeks week later, I stared down at my plain salad embellished with chicken. I still remember that moment fondly. After befriending two local university students on my second day in Vietnam, I was taken around the crowded corridors of Hanoi's Old Quarter, tasting everything from velvety Vietnamese coffee to steaming bowls of phở gà.
Experiences like these are why I travel. Not to comfortable places where I am guaranteed to know what I am eating, but to off-the-beaten-path lands where I can, well, experience everything there is to experience. (Which includes finding a mouse in my train cabin, soberly owning the karaoke bar, and waking up at 4:30 a.m. to see Angkor Wat.)
As a young professional, and as a woman, traveling to new, unfamiliar destinations is of the utmost importance. The world, as interconnected as it is, is home to extraordinarily beautiful places and peoples. So I have a request: before you are 30, travel to one country that you would not normally consider.
Why? Here are three reasons.
1. Gain Perspective About Yourself
From elementary school to college and to our first careers, we are told to know ourselves, the values we hold, and the things that motivate us. But when we aren't busy with multiplication tables, research papers, or project proposals, when do we have time to reassess what we value?
There was a moment in Hoi An where I came into conversation with an older woman. We talked about everything from her business—making clothes—to, yes, the benefits of coconut water. Times like those taught me a few things about myself: that I am motivated by experience, that I am motivated by the experience women around the world have, and that one day I want to write about it.
Insights like these can only be discovered in the furthest regions of the world, where security is suppressed by all the new-ness surrounding you and your mind is free from others telling you what you should be: as a woman or a man, an employee or an employer, a friend, a parent, or a partner.
2. Tear Barriers that Tell You, "You Can't"
As a professional and a woman I have run the gamut of things people say I cannot do. If you have had similar experience, you can understand the simultaneous feeling of distaste and exasperation.
When you travel, those voices dissipate into thin air. If you learn to barter everything from paintings to meals, who could argue with your ability to negotiate business deals? If you meet women who start provisional stores just to make a small living, who says you cannot start your own business? And if you navigate across a large country for a month—with no knowledge of the language or people—who says you can't do anything?
Traveling, in the simplest sense, is a liberating journey. When you travel, there is nothing you cannot achieve as a businesswoman.
3. Learn What is Truly Important
In Cambodia, I met a young woman who was studying to be a tour guide like her father. I listened to her talk as she ladled red-colored curry onto a plate of rice and was inspired. She spoke of the difficulties she faced as a young woman trying to obtain schooling in a culture that disapproves of educated women, with no hint of complaint in her voice.
It was at this dinner that I realized what truly is important in life. It is not whether you are an honors student or if you become a millionaire before you are 25. Traveling to unknown places puts things that we think are important into gross perspective.
There will always be situations that annoy and aggravate you, at work and at home. But traveling and hearing the stories of different people will give you a clear decision: do you let the problem take over, or do you let it dissolve?
On my desk at work, I have a picture of the Ta Prohm Temple in Cambodia taped onto my desktop. It's a simple reminder of what I experienced, of the people I met, and the lessons I learned. In that picture, I see a great, huge world out there waiting for people like you and me to explore it. What's keeping you; let's go!
About the Author
Kaitlyn Borysiewicz is the Communications Specialist at The Web Development Group, a full-service creative agency focusing on Drupal and WordPress development. Want to know what countries are on her list? Check them out: Argentina and Patagonia, South Africa, Nepal, and Scotland.