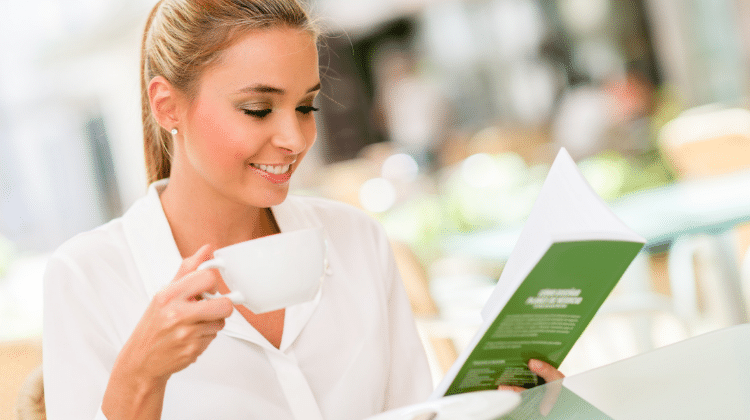 Sometimes all we need is a little perspective from someone else. Maybe that person is near and dear to you, or maybe they wrote a great book. (Heck, maybe it's both.) There are tons of books out there, but the best ones are personal, life-changing, and provide you that needed perspective. This is a list of books that are sure to meet those standards. Guaranteed.
1) #Girlboss by Sophia Amoruso
Talk about perspective! #Girlboss is the story of CEO of Nasty Gal, and she provides her insight to strong women in the pursuit of entrepreneurship and finding your niche. This book will take you on the journey to discovering how you can become your own boss… or just be a boss in general.
2) The Last Safe Investment by Bryan Franklin
In The Last Save Investment, Bryan Franklin covers skills, tribes, and (overall) how to invest. What should you invest in, and how can it affect you in the future? This book will give you the opportunity to view investments in a new light. It's worth the read — really for anyone.
3) On Writing Well by William Zinsser
Writing is a tool that you're guaranteed to use throughout your professional career. Good writing skills can determine whether or not you get that job opportunity you've been wanting, or whether or not you'll convince so-and-so of a certain point. Writing is essential. You won't regret reading On Writing Well.
4) The War of Art by Steven Pressfield
The War of Art is mainly recommended to those in more artistic pursuits. However, it's still recommended for anyone since each of us is creative in their own way. Fear conquers lots of people, but you're stronger than that. All of your internal struggles as a creative will be expressed in this book, and Pressfield does a great job of showing you how to overcome these fears.
It's very easy to put reading aside once our lives become occupied with other things. Life gets crazy sometimes — we can all relate to that. Reading is especially hard because it's time-consuming and requires focus. That's why you need to be smart about which books you choose to invest in, and this list is a great place to start.
About the Author
Trinity Moss is a creative professional. You can find her on her website at TrinityMoss.com.