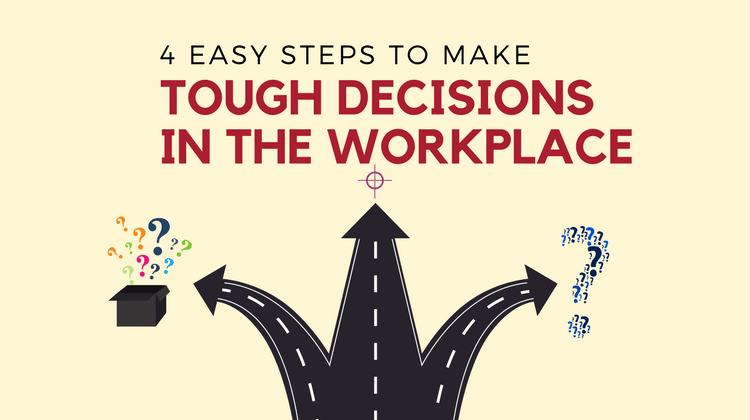 Sponsored by Charles Huber Law:
Some calls are easier than others. Paper or plastic? Cats or dogs? Chocolate or vanilla? Others aren't nearly so straightforward: Which candidate should you hire for a vacant position? Should your business focus on growing locally or expanding into other markets? When is it the right time to call a bankruptcy lawyer, and when should you pursue other options?
Making tough decisions in the workplace can be especially difficult for women in leadership positions. It's unfortunate, but women still face undue scrutiny in the office that men don't. Still, there are a number of ways you can help yourself arrive at the best possible solution – no matter how difficult the situation might be. (And by the way, the answers to the easy questions above are: plastic, dogs, and vanilla.)
Go Deeper than Pros and Cons
Consider not just the "good" and "bad" elements to a given difficult decision. Instead, think about why you're motivated toward one choice as opposed to another. Are the reasons rational or emotional?
There's no "right" answer in determining why you feel a certain way, but it should help you see the bigger picture. Obviously making a decision that will hurt you in an emotional way is undesirable; but so is taking the option that doesn't serve a functional purpose. If possible, try and find a solution that satisfies both criteria.
Don't Cave to Pressure
Just because something is popular, familiar, or expected doesn't mean it's the best way to go about doing something. Innovation dies when people are unwilling to try new – and sometimes frightening – things. If you believe in a project, but you're worried what others around you will think of you, remember that good leaders take risks when they believe in something.
Ask yourself, "What's the worst that could happen?" It's not a bad idea to prepare for the worst eventuality (nor is it wrong to hope for the best outcome). If one possibility could cause unnecessary harm, it's probably not the way you want to go. Still, knowing what you can control and what you can't is important if you're going to develop a positive lifestyle. And the best decision-makers don't ruminate on the negatives.
Be Empathetic
Realize that your decisions will affect those around you, including your coworkers and sometimes your boss. It's important to take some time to think about how a given choice might help or hinder those close to you, and talking it out with them can alleviate some of your concerns.
Trust Yourself
You are where you are in life because you're good at what you do. You've worked hard, you've applied yourself, and now you've got the responsibility to go along with your position. Know that you're smart and capable, and don't worry if you make a mistake now and again. No one's perfect after all.